Pujo season means Bengali food, big bindis and lots of walking. If you are a Bengali, who wants to feel at home during the Durga Puja season, or if you reside in the city and want to experience what Durga Puja is like, all you have to do is visit CR Park. This small locality comes alive with pandals, sweet-shops and all things traditional during this time of the year. So, this is your chance to be a part of all things colourful at Delhi's mini Bengal:
1. Get your hands on Pujabarshiki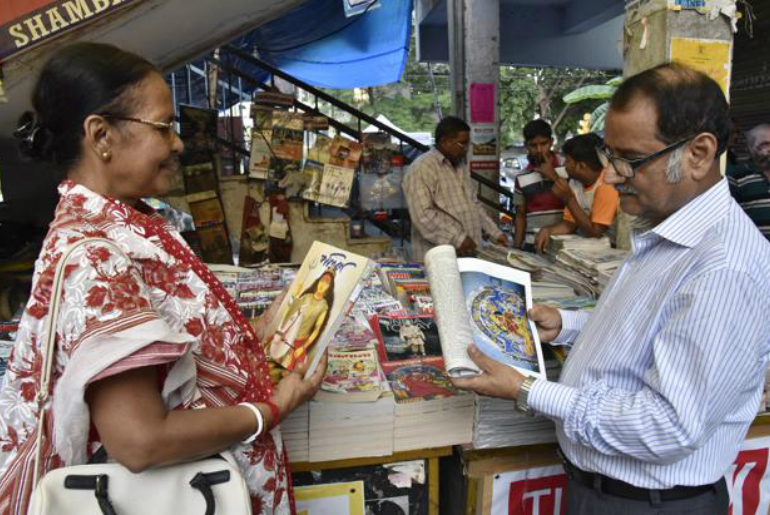 Special issues of Bengali festival magazines are published during Durga Puja with literature, puzzles, sports and festive sections. The full range becomes available in Market Number 1 at local vendors. This is bound to stir the Bengali in you, whether you're Bengali or not!
Also read: Kolkata's Durga Puja -To Get UNESCO Heritage
2. Visit the artisans' studios
Sculptors begin working on the idols of Goddess Durga three months prior to the pujo. Shutterbugs and enthusiasts can catch the magic in its last (and best) stages now. Shiv Mandir complex is definitely a must visit when looking for all things traditional to experience intricate excellence of the protima makers. 
3. Shop from Slice of Bengal
Take back a slice of Bengal for your closet from this gem in Block K1. You're bound to find your perfect Durga Puja ensemble here from a wide range of dupattas, saris and stoles. They offer all things traditional in menswear too, from casual kurtas to full pyjama sets.
Also read: Five Must-Visit Durga Puja Pandals In Delhi
4. Puja Samagri Shops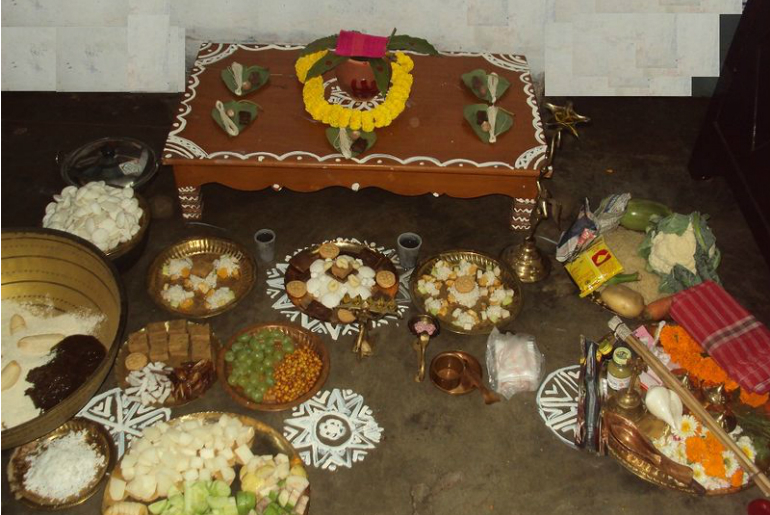 This had to be included in the list of your one-stop-shop for all things traditional. These shops have everything one could need for any kind of Durga Puja at home. You don't even need a list; just reach Maa Anandmayi Dasakarma Bhandar in Market Number 1 and tell them the purpose of your pujo, the shopkeepers will take care of the rest.
5. Gorge on in Kamla Sweets
A trip to Bangla is incomplete without its famous Saundesh and Roshogulas. These melt-in-mouth delicacies will transport you to the streets of Kolkata. Agreed you have to come back to reality sometime, but who's complaining if that means this 35 year old sweet shop in Market Number 1.
We hope we have got you excited enough to visit this part of the city for Durga Puja.