Powai is probably the most unexplored locality in Mumbai, but we're telling you, it's nothing less than a hidden gem. It's up and coming with some of the best restaurants, malls, and even breweries! Here are 5 experiences you can't miss out in Powai –
1. Finch – The Microbrewery
Serving 5 craft beers with two organic ones, The Finch, has launched its brand new microbrewery, and you can't miss it! If you're looking for a place with a world cuisine and live music destination, your search ends here! The Finch in Powai used to be a popular dining restaurant in the area, but now it's much more than that! They serve 5 craft beers namely – Wizard of Wit – Belgian Wit, Bombay Duck – Indian Pale Ale, Barbara Weissand – Hefeweizen, Cloud Black – Oat Meal Stout and Pip 'N' Peel – Apple Cider. Two of these beers are completely organic beers entering in the field of eco-friendly foods.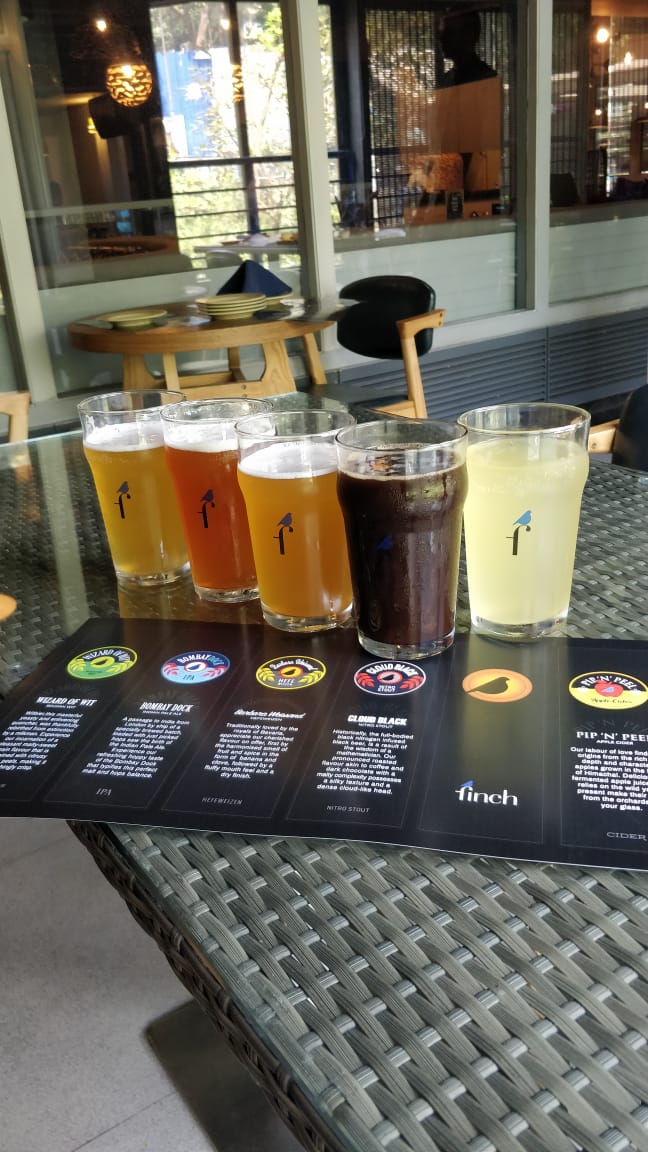 Address: The Finch, Shah Industrial Estate, Opposite to Huntsman Building, Next to John Baker Bus Stop, Saki Vihar Road, Andheri East, Mumbai, Maharashtra 400072
Phone: 080559 92993
2. Mini Punjab
Calling all the mighty foodies to try the grand Dara Singh Thali at Mini Punjab Lakeside at Powai and Masaledaar By Mini Punjab at Thane. It isn't for the weak-hearted because it is impossible for one person to finish it on their own!  Served in veg and non-veg options, it has Aaloo Paratha, Chur Chur De Naan, Makki Di Roti, Murg Musallam Rice, Lamb Yogurt Curry, Chicken Amritsari, and lots more. The accompaniments include 4 types of beverages, 3 chaat options, 1 soup, pickle, chutney and 7 desserts. Overall more than 40 items are served in this thali.
It is served in a giant steel thali and you will have to wait at least an hour for your thali to be served to you. Or you can simply call the restaurant before arriving so that your order is prepared before you arrive.
Address: 
Powai: Mini Punjab Lakeside, Adishankaracharya Marg, JVLR, Near Panch Kutir Bus Stop, Powai, Mumbai -400076
Thane: Masaledaar By Mini Punjab, 1st Floor, The Thane Club, Mohan Koppikar Road, Teen Hath Naka, Opposite Raheja Garden, Thane – 400601
Phone:096999 58688 (Powai),  076665 58688 (Thane)
Cost: ₹999/- plus taxes for Veg Dara Singh Thali  
          ₹1299/- plus taxes for Non-Veg Dara Singh Thali
3. Hungry Head
Maggi Maggi Maggi! Hungry Head in Powai reminds you of the jingle we all loved as kids with a menu that has all things Maggi in it! Everything here is a must try for a Maggi-lover. We tried the Maggi Sizzler which is a sizzler with exotic vegetables and Shashlik sauce & LOTS of maggi with it! They've also launched the new menu and the Maggi Biryani has to be the hero here! The Biryani Maggi has a touch of indian spices and that gives an amazing biryani flavor and it consists of various vegetables and finally topped with some coriander and cheese.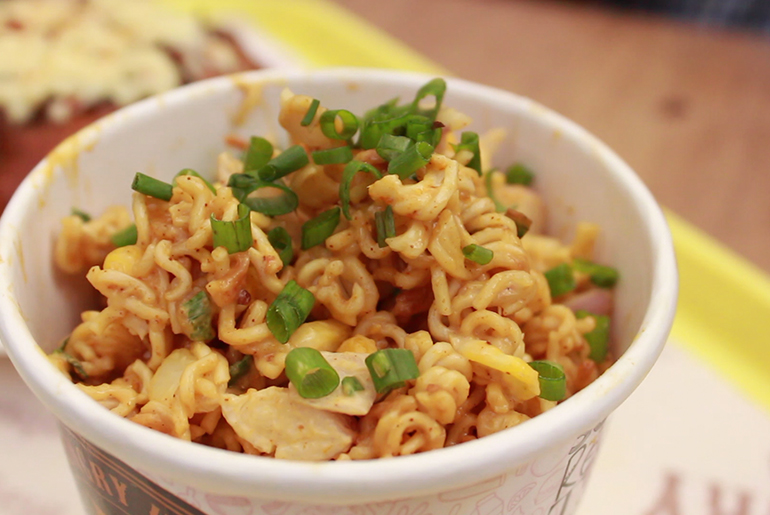 Where:
Powai: 1, Hakone, Behind Powai Plaza, Powai, Mumbai
When: 11 AM to 11 PM
How Much: ₹400 for two people (approx.)
4. Sit By Powai Lake
Marine Drive is not the only sun-set spot for this city. The tranquillity of Powai Lake, the clean walking track around it, the Powai Garden and the rich flora and fauna attract a lot of visitors. Besides the sunset, you can also get a glimpse of some diverse animal and plant species. The lake is known to be a home to a number of crocodiles that can be spotted from the shore, one can also spot doves, purple-rumped sunbirds, and small-blue kingfisher among other birds. In front of you is the serene lake and behind stands the beautiful Hiranandani Complex. A perfect place for nature and urbane to unite!
5. Powai Plaza
How about we told you that you can get a fix for your shopping and eating needs at a single place in Powai? Also called as The Galleria, Powai Plaza has shops set up for accessories, gadgets, apparels, and small knick knacks. Plus there are small food joints that will cater to your munching needs once you're done shopping. How convenient is that?
Address: Opp. Pizza Hut, Hiranandani Gardens,, Central Ave, Hiranandani Gardens, Sainath Nagar, Powai, Mumbai, Maharashtra 400076