Delhi is known for its scrumptious food and the foodies out there. And if you talk about desserts apart from the regional desserts, people love cheesecakes there and how. Imagine having a blueberry cheesecake, the very first bite immersing you into the richness of its flavours as the piece simply melts into your mouth. Cravings? Well here are 5 places which serve the best cheesecakes in Delhi. 
1. Cafe Lota
A little haven of peace is found at National Crafts Museum in Pragati Maidan, tucked away from the hustle and bustle of the city. The Bhapa Doi cheesecake here is a huge hit and people simply love it. The thin balance that is struck between the cream cheese and misti doi is worth every penny. You surely can never get enough of it. 
View this post on Instagram
2. Diggin
This cafe is one of those places that have the most gorgeous interiors. This place is super famous for Pizzas and cheesecakes. If you ever visit this cafe make sure to have their Oreo cheesecake and Red Velvet cheesecake, they simply melt into the mouth. 
View this post on Instagram
3. The All American Diner
This place is a must-go for the most authentic American meal experience. The place serves the most delicious waffles, pancakes, burgers and everything American. But not many people know that the place serves the best blueberry cheesecake in the town. 
View this post on Instagram
Also Read: Head To Ecstacy Cafe To Try Out 8 Varieties Of Cheesecakes
4. Smoke House Deli 
Smoke House Deli is the go-to place for many every time they have to satisfy their cravings and unwind. Are you one of those people who crave cheesecake but do not have it because of the calories? Well, Smoke House Deli serves a healthy  Cacao Nib and Soya Milk Cheesecake with a Nachini Crust. So now you no more have to shoo away your cheesecake cravings. 
View this post on Instagram
5. The Lodhi Bakery
The Lodhi Bakery serves the most scrumptious Lemon cheesecake in the town. You will simply fall in love with the creamy texture and how the first bite itself teleports you to heaven bringing a big smile to your face. The place also serves the best focaccia bun in town.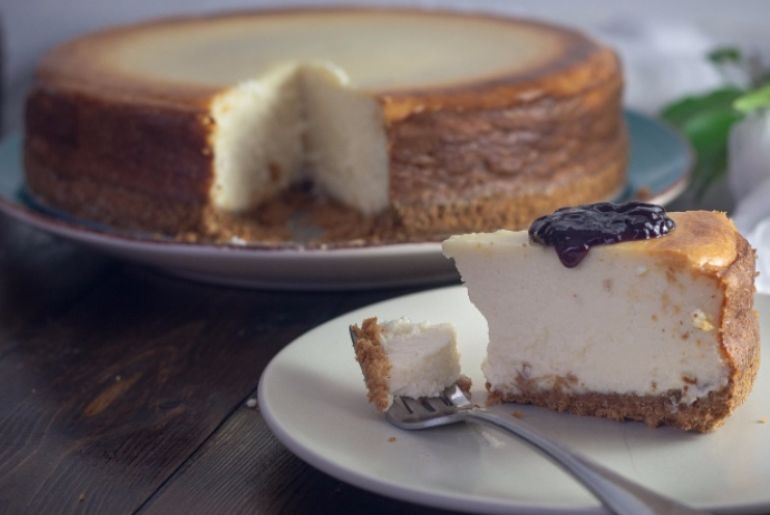 Also Read: I Had The Best Cheesecake In This Himachal Town, Home To Many English Bakeries