Enough cribbing about the monsoons, lets now enjoy the season! Yipeee!
Curly Tales & Phoenix Marketcity, Kurla thought of bringing the city under one roof to bond over monsoons, good food,  delectable drinks & heart thumping music at the Biggest Monsoon Festival. And here are five reasons why you must make your way to the mall this weekend.
1. The Festivity & Food
When was the last time you enjoyed the rains with your loved ones over a hot cuppa chai, momos & kebabs while playing some drinking games as some heart thumping music plays on? Never, right? Here's your chance! With over 30 stalls of food and drinks to choose from, this season lets get a bit indulgent, after all it rains only 3 months in a year!
From Momos to Maggi to Corn to Chaats to Biryanis to desserts; you can go on a binge mission. And, guess what we also have a selfie booth with crazy tags, which you can pose with, to get the perfect click.
At The Monsoon Festival, you can indulge in:
1. 15 varieties of teas by Chaayos
2. 20 varieties of momos from WOW Momo, Fusion Fest & The Dumpling Khaang
3. 10 varieties of Maggi dishes from Hungry Head
4. Biryanis & Kebabs from Behrouz Biryani, The Bohri Kitchen and The Charcoal Eats
5. Pancakes, waffles and churros from Beyond Pancakes and The Doughstory
6. Mocktails and cocktails from Bar Bar, 212 All Day, DrinQ, Living Liquids
7. Kolkatta Puchkas, Chocolate pani-puri, Ragda Patice and more chaat by Via Calcutta, Pathaks & Shreejis
8. Rajasthani Kachoris by The Marwadi
9. Cheesy Pizzas by 1441 Pizzeria & Junos 
10. Panini and pastas by Bliss Veg Resto
11. Burji Pav & Keema Pav by Andamental
12. Over 15 varieties of French Fries by The J
13. Pancakes & milkshakes at Rs 51 by The Junction 
14. Drinking games by Mutterfly
2. Live It Up With The Live Performances 
Its not all about food & drink, if monsoon means music to you, then you have all the reasons to attend The Monsoon Festival this weekend. Enjoy heart thumping music and more than TEN live performances at The Monsoon Festival organised by Curly Tales & Phoenix Market City!
Every hour, spoil yourself silly with different artists making you groove to some rocking music starting 1 pm onwards till midnight. Performances by Dj Massiv, Dj Sonee and other upcoming artists will make you want to hit the dance floor or just get you in the mood to enjoy the festival vibe!
3. End of Season #SaleAtMarketcity 
Here's another reason to come to the mall this weekend and that is SALE, SALE & SALE! Doesn't that word always bring happiness! Shop till you drop at Phoenix Marketcity, Kurla as it brings you some amazing offers on more than 300 brands that are offering up to 60% discount! Come empty handed and go home with bags full of happiness.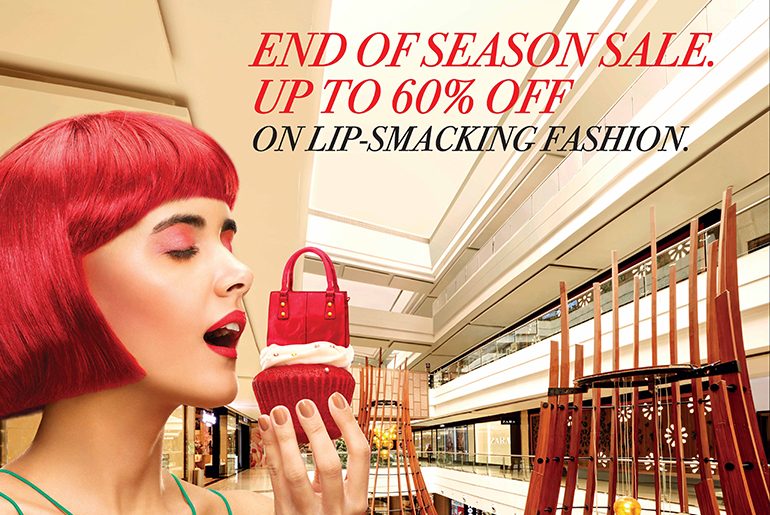 4. Nautical Themed Elements to Complement The Monsoon Fest
Find yourself amidst creatively done monsoon installations and nautical themes running throughout the mall and not just the festival. These beautiful creations will surely pose as an amazing backdrop for insta-worthy pictures, this monsoon. Don't forget to hashtag #TheMonsoonFestival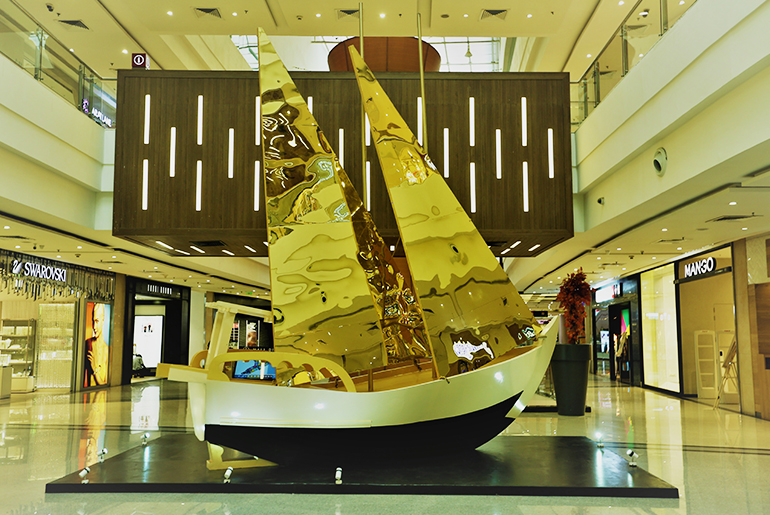 5. 20+ Bars & Restaurants To Hop
Along with the Monsoon Festival happening within the mall, even the existing restaurants in the mall have some exclusive offers going on. With more than 20 restaurants and bars to choose from, get ready for a fun filled day with family and  friends.