Under 140 Characters
If you are looking for a unique holiday experience that envelopes adventure, history & tranquility, you'll find that the Sultanate of Oman has a lot to offer. Between its natural ageless beauty, its mesmerizing mountains, desert terrains, the historic cities & the pristine blue seas, here are some of the best reasons why you must plan your next trip to this Arab country.
1. Diverse Natural Beauty
The Sultanate of Oman is considered a hidden jewel at the tip of the Arabian Peninsula & is rightly called so due to its natural wealth. As you enter the Omani terrain, the majestic mountains form a fortress of beauty all around the country, including the cities. World class resorts and hotels crown some of these peaks offering spectacular views of Oman's Grand Canyon. The Arabian Sea & the Gulf Of Oman form the coastline only to gift the country with vast beds of pristine deep blue seas which is home to plenty of playful Dolphins.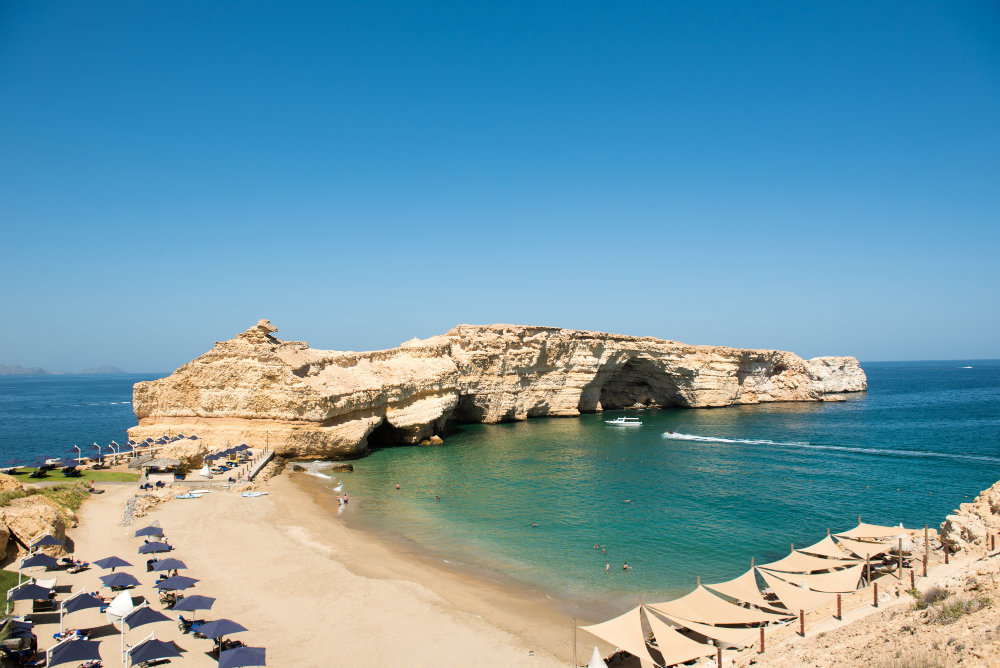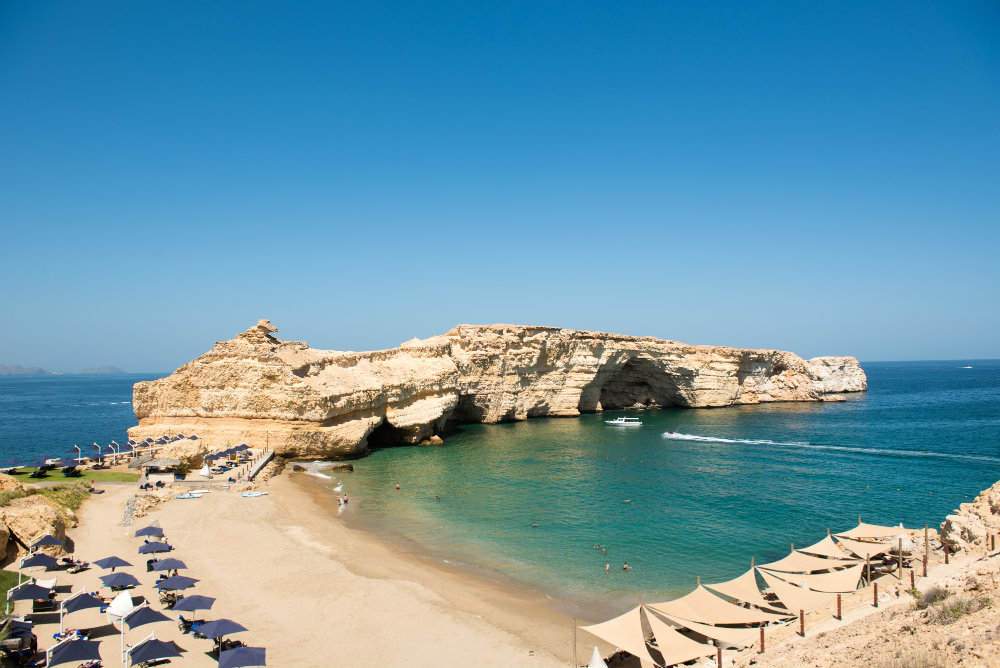 The beautiful Sharqiyah Sands desert is not far from Muscat city; you can camp under the stars with no trace of city lights but only the sound of breeze. You can rent a 4X4 book a luxury tent with all the amenities to experience an authentic desert stay. Indigenous to Oman are hidden oases called Wadis (valleys), some of which have a constant flow of fresh water throughout the year acting like natural pools to the dwellers around & ideal picnic spots for visitors.
2. Omani Hospitality
Omanis are known to be one of the most humble people on earth & have a legendary reputation of distinguished hospitality. You will almost always be greeted with Omani coffee & dates by the locals as they form an essential part of the traditional Omani hospitality. The date is a fruit that is at the cultural heart of Oman as the land produces more than 250 indigenous varieties of dates, out of which, the most relished for their delectable taste and succulence are Khalas dates. The rich aromatic Omani cuisine is vastly influenced by nations it traded with like India, Persia & Africa. Also, rice forms a staple food in almost every Omani meal. It is complemented with fish, chicken or vegetable curries.
3. Omani Architecture & Local Souks
The architectural man-made marvels of Oman are exquisite in their own light & form a truly artistic union with its natural landscape as the backdrop. The country's rich history is visible in its palaces, forts, villages & ancient homes, many of which are open to tourists. A walk around the local Omani souks is like a walk back in time where you will notice many handmade articles on sale such as earthen pots that used to keep drinking water naturally cool in the desert conditions. 
Oman is known as the 'Land of Frankincense' and so at the souk, you can buy 100 grams of Frankincense for as low as OMR 1. From daggers to Bedouin-inspired silver jewelry, traditional Omani attire to camel souvenirs, you'll find everything in these beautiful pathways. Remember to pack light when you travel into the country, so you have space for what you'll end up taking back with you after the Souk walk! You have been advised.
 
4. 

Comfortable Flight
With only 2.5 hours of flying time from Mumbai, traveling to Oman feels like a breeze. Visa rules are very relaxed for Indians & easy to apply for through the online government portal. Oman Air is the flagship carrier of the Sultanate of Oman & flies direct to Muscat from 10 other cities in India. The carrier has won many travel awards including Middle East's Leading Airline Business & Economy Class 2018 as well as World Travel Awards 2017.
Enjoy in-flight dining with a wide range of menus consisting of modern & Arabic dishes with spectacular service. Enhance your traveling experience by relaxing in the all-new First Class and Business Class lounges at the Muscat International Airport that offers a range of business and leisure facilities in an aesthetic setting inspired by Omani heritage, making it the perfect place to relax and unwind before a flight. It includes family and private rooms, meeting rooms, relaxing zones, game zones, prayer rooms, spa services, shower facilities, restrooms, baggage storage, smoking areas and much more.
5. The Indian Influence
India and Oman have had a history of trade and people-to-people ties for several millennia which has now led to Oman becoming home to a large Indian expatriate community. In fact, before Omani Rial, the Indian rupee was used as currency in Oman. The Indian community in Oman is the largest community among the expatriates. Some of the earliest Indian immigrants were from Gujarat who forms such a large part of the society that festivals like Dandiya are celebrated in full gusto.