Uttarakhand is known as the Devbumi of India with many pilgrimage sites that state is blessed with. Apart from pilgrimage sites, the place is also known for its spellbinding Himalayas, beautiful landscaped and the holy rivers. The stunning eastern half of the state of Uttarakhand is called Kumaon, and it is blessed with some of the most amazing hill stations. Here is a list of the same which you must visit for once. 
1. Kausani 
Kausani was named as the Switzerland of India by the father of the nation, Mahatma Gandhi.It is renowned for its breathtaking natural beauty and panoramic view of Himalayan peaks like Trisul, Nanda Devi, and Panchachuli. The hill station is surrounded by peaceful lush greenery making it the perfect spot to explore with family and friends. 
2. Almora
Almora is a beautiful hill station in Uttarakhand and is known for its cultural diversity and mesmerising beauty. The city has a divine aura that is enough to entice travellers, and it is surrounded by decreasing pines and ancient oaks. The Himalayas, which are covered in snow, stand in supreme magnificence, further enhancing the breathtaking scenery.
3. Nainital
The charming lake town of Uttarakhand which is known as the lake district, Nainital is one of the most famous hill stations of the state. The town's main attraction is the emerald alpine lake Naini, which is frequently dotted with bright sailboats. The hill station has everything from hotels to a hub for shopping and not to forget some breathtaking views of the mountains and the lakes.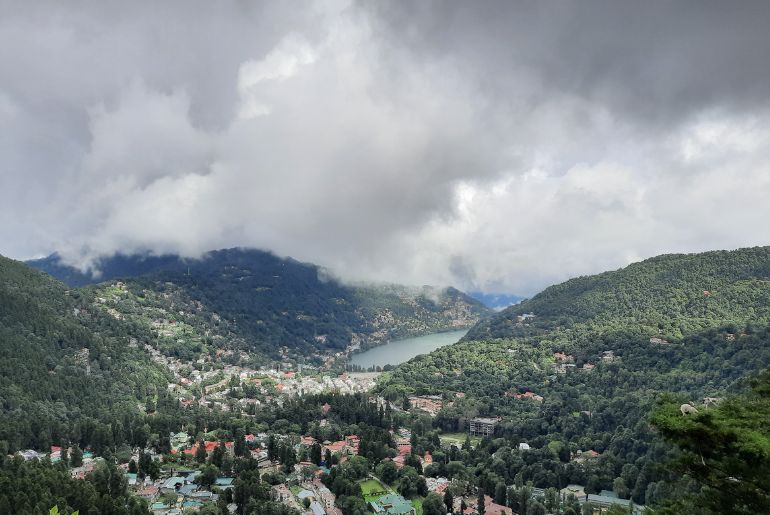 Also Read: Here is How To Plan A Budget Trip To Nainital Under ₹5000
4. Munsiyari 
A charming hamlet called Munsiyari is beautifully situated in Uttarakhand's Pithoragarh district. The literal meaning of its name is place of snow. It  is tucked away among the Himalayas' snow-capped peaks, and offers breathtaking views of the beauty of nature. The hill station is famous among high altitude trekkers and adventure lovers because of its location. 
5. Bhimtal
The lake city known as Bhimtal is named after the mythological character Bhim and is a beautiful hill station. This hill station in Uttarakhand is famous for paragliding and is totally a bird watcher's paradise. The serene blue lake and the lovely temples all across the mountains make it a must visit place in the state. The place is bestowed with nature's exceptional beauty.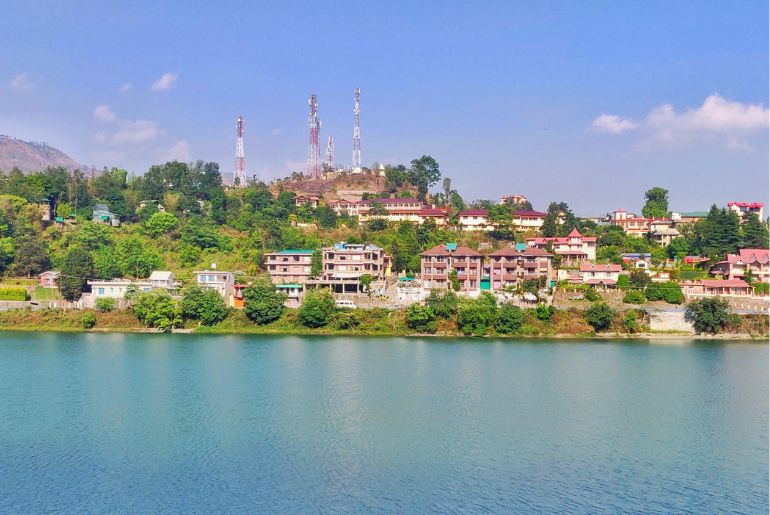 Also Read: 5 Villages In Uttarakhand That Will Remind You Of Switzerland