The monsoon season has quite a love-hate relationship with most people. While some love to enjoy the rains sitting in a cosy corner and sipping a cup of hot chai, others find it very irritating with all the clogging and mud on roads. No matter if you like or dislike this season, one thing that you will really find fascinating is going for a trek in the monsoons. If you are an adventure enthusiast, we feel like you have already trekked a few times this year. And if not, we have a great trekking recommendation for you. Nestled in Karnataka's Coorg, the 'Mallalli Waterfall' is one of the most beautiful waterfalls in India that you will ever come across. And it is surely a must for every adventure buff to explore in the rainy season.
Mallalli Waterfall Is The Most Perfect Monsoon Trek Destination In Coorg
Located closer to Somwarpet, the Mallalli waterfall is a magnificent sight to behold. This stunning natural waterfall is situated at the foothills of the Pushpagiri and it looks breathtaking in the rainy season. As the monsoons enter Karnataka every year, the beautiful Mallalli waterfall comes alive and the water graciously flows from a plunge of about 200 feet. Surrounded by lush greenery, it is surely one of the best places in Coorg to be in the monsoons. The downpour adds a different charm to this location and you will surely find it very mesmerising.
Also read: Vizag To Araku Valley Vistadome Train Journey Is Flanked By Lush Mountains, Waterfalls And More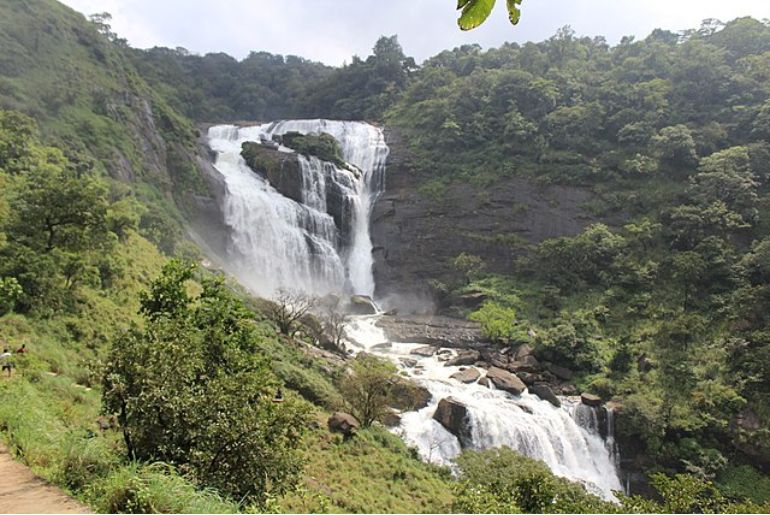 Here's Why You Need To Trek Here
No one really likes to experience something beautiful in a crowded place. And Mallalli waterfall is perfect as it attracts fewer trekkers in comparison to other waterfalls. So it is a great way to start the trekking journey. The entire route to reach the waterfall has almost 700 steps and the steps are wide and concrete.
Also read: The Unique Vacuum Syphon Coffee Is A Must-Try In Coorg And Here's Why 
The weather is very pleasant and it is perfect for a trekking journey. You will find very few small food joints en route selling snacks, Maggi, and juices. As you start moving forward, you will find the experience to be extremely blissful with such alluring verdant greenery surrounding the place.