No matter how hard we plan and save for the next big 'city' vacation, our subconscious, drives us towards an exotic beach location, instead. A beach vacation is synonymous to is a lazy cabana grooved into white sand and a colourful cocktail dressed with a pretty umbrella. Keeping that in mind, we picked the beach destinations in India that can put many international destinations to shame. If you are dreaming of warm sand and crystal blue water, it's time to head to these beaches.
Also read: Stay In These Colourful Goan Beach Huts At ₹1400 & Enjoy Stunning Sea Views
1. Agatti Beach, Lakshadweep
Agatti Island Beach is one of world's most spectacular tropical beaches untouched by the tourist rush. It presents a breathtaking view of sparkling coral reefs, blue lagoons, silvery beach and lush green coconut palms. The quietness and the peace that you experience on the beach ensures total rejuvenation to the body, mind and soul.  Here are10 Best Trips You Can Take Within India In The Long Weekends Of 2021.
2. Marari Beach, Kerala
Ditch Alleppy and head to this serene beach in near Alleppy instead. Marari beach can be the ideal place if you want to explore the backwaters of Kerala and relax amidst the peaceful environment. Nestled in the picturesque village of Mararikulam, this beach is verged by unlimited lines of coconut palms. When here, you can pamper yourself with some rejuvenating Ayurvedic treatments.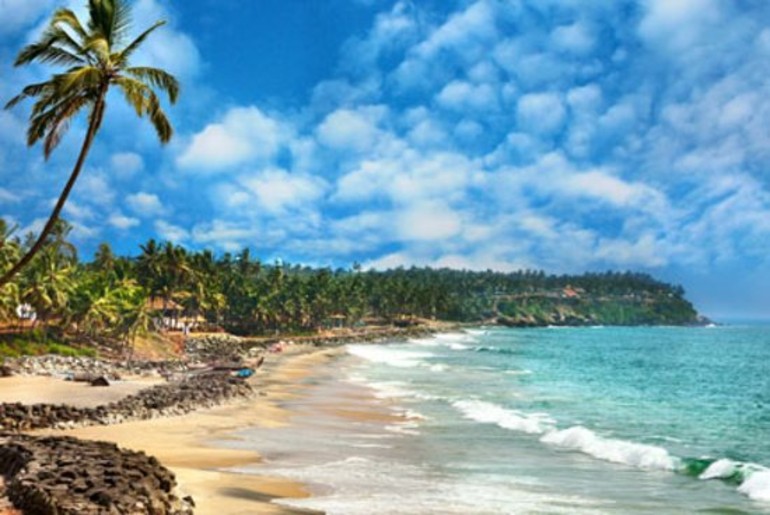 3. Cola Beach, Goa
Goa's pristine beaches make for a visual, but the Cola beach in the South coast remains a secret, unspoilt and untrodden. What makes this beach stand out from other beaches is the blue lagoon that offers opportunities for swimming, kayaking, and fishing. There is no internet connection so you may have to forget your Instagram for a while, sit back and just enjoy the beauty of this place. Here are 7 Local Drinks From Goa You Must Try In Your Next Trip.
4. Radhanagar Beach, Andaman & Nicobar Islands
Are you craving for a picturesque sunset, crystal blue waters, and a gorgeous white sand beach? Well, you can get all of this and more in Andaman's Radhanagar Beach. This charming beach has the edge over the shores of Maldives as it offers you seclusion, despite its popularity. With soft white sand to sink your feet, the experience of this beach short of a spectacle. And when it comes to adventure, there is no shortage of water sports here.
5. Lighthouse Beach, Kerala
Named after the 30-meter high lighthouse on the beach, this is one of the finest beaches of Kovalam. The vast stretches of silver coloured sand and green palm trees are sure to enthral you. The intermittent beams of the Vizhinjam Lighthouse add to the versatility of the beach. If you are looking for the most spectacular places to visit in India, be sure to put this beach on the top of your list. Explore The Backwaters Of Kerala Once Again On Luxurious High-Speed AC Boats.
6. Tarkarli Beach, Maharashtra
Have you always been dreaming of snuggling with dolphins? Tarkarli is the place where you should be. You can not only dip your feet in the white sand but also play with dolphins in the water. Sit back, relax and enjoy the views at the confluence of Karli River and the Arabian Sea. What are you waiting for? Plan a trip with your soulmate and walk hand-in-hand with on the visibly beautiful shores of Maharashtra.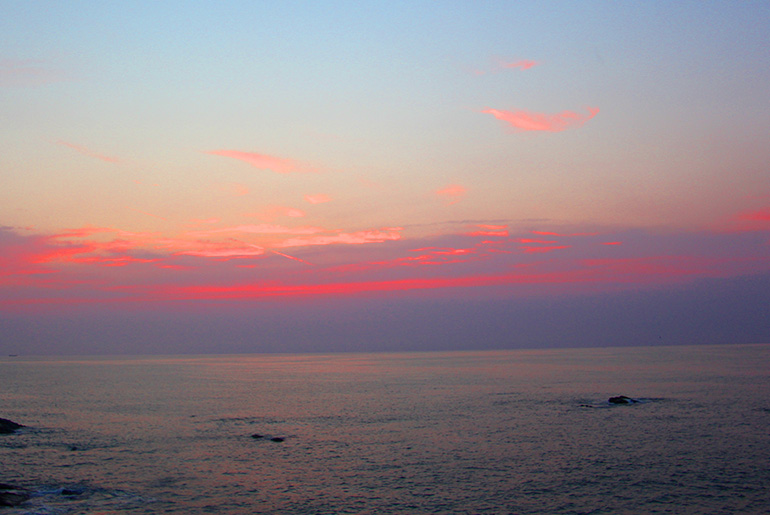 So, make your 2021 travel plans already.