Lazing on a Goan beach, devouring spicy seafood while sipping on a King's Beer is just vacation goals. And while we've recommended the best beaches, churches and shacks you can visit in both North and South Goa, let's take you on a refreshing journey of local Goan drinks. Yes! You read that right. Whether it's alcoholic or non-alcoholic beverages, Goa has something for everyone. Without further ado, here are 7 local drinks from Goa that you must definitely try on your next trip.
1.Kokum Juice
Goa gaye aur Kokum juice nahin try kiya? Well, a native to Goa, Kokum berries are an essential element of the Konkan food culture. These berries have health benefits and are also part of Ayurvedic medicine. The best part is that Kokum juice made from these berries is sour, sweet and will leave you refreshed. So do, try out a glass of Kokum juice the next time you're at this ultimate beach destination. Cheers! Meanwhile, go on a virtual tour of Goa. 
Also Read: I Visited Goa During The Pandemic & Returned Safe; Here's How I Did It
2. Sol Kadi
Sol Kadi is anther popular and evergreen Goan drink. It's also made from Kokum mixed with coconut milk. Sol Kadi goes really well with seafood, as it helps cool down your digestive system after gorging on fiery food. This natural digestive drink is an excellent antidote for acidity. It will leave you with a sweet, sour and spiced taste, and of course you'd definitely want more. Pair Sol Kadi with rice and spicy fish curry, and you can thank us later.
3. Feni
The Portuguese introduced Goa to Feni in the 16th century. Ever since then, there was no looking back. Prepared from coconut palm sap or cashew, the juice is first fermented and then distilled to produce high-quality Goan Feni. This alcohol has a strong odour and aftertaste. And you can easily get drunk in a few shots of this local drink. Feni unlike other drinks won't leave you with a hangover. Infact Goans tout it to be a traditional remedy for cough, cold and flu. Cashew or coconut feni, the choice is yours the next time you want to get a little tipsy in Goa.
4. King's Beer
Beer Lovers! You'd have to agree that there can't be a better drink in a hot, beach destination than a chilled bottle of beer. Well, when in Goa, be like the Goans, grab a bottle of Goa's favourite King's Black Label Premium Pilsner. King's beer is only brewed and sold in Goa, so you can't find this gem anywhere else in India. This crips and clean drink goes really well with authentic Goan food. It has a smoky malt aroma and a refreshing after taste, unlike any beers you've ever had before.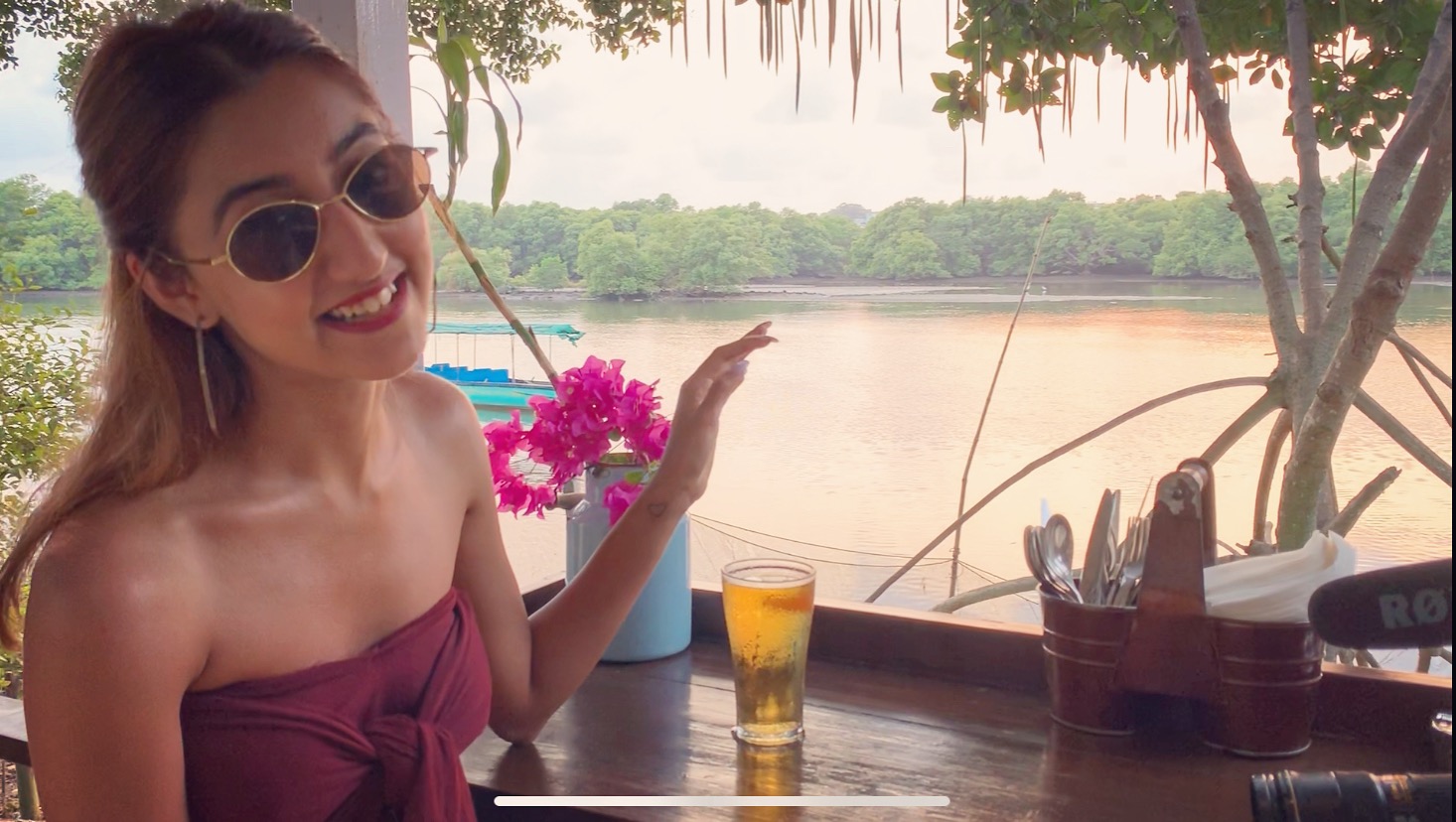 Also Read: Goa To Get Sand Dune Parks In Morjim And Galgibaga Beaches Soon
5. Port Wine
The Portuguese first brought Port Wine to Goa, just like the Feni in the 16th century. This exquisite sweet red wine, is mainly served as a dessert wine. Known as Vinho do Porto, this wine was first produced and served in India at Vinicola. The unit set up by Ivo da Costa in 1965 outside Margao town, produced the first port wine for Goans. You can try this wine after a hearty meal, and end your meal on a sweet note. Vinicola port wine is available in different varieties in Goa, including dry, sweet and semi-dry.  Our CTO Kamiya Jani went on a road trip from Mumbai to Goa, here's her experience. 
Also Read: Goa & Bandra Open New Community Fridges To Make Sure No One Sleeps Hungry
6. Urak
Urak has been a famous Goan drink all the way since the 1700s. It has a distinctly sweet, fruity taste that even attracts non-Feni lovers. This is infact the first distillate of cashew feno. Urak is based enjoyed with lemonade, ice and soda. You can also have it with sprite or limca. It has less alcohol content than Feni. And you can mainly get it during summers. Since it has a short shelf life and no artificial preservative or flavours, you must have it quick, on a hot summer day.
7. Armada
Armada is a spice liqueur made from a centuries old-family recipe dating back to times of the  Portuguese rule. Prepared from Indian spices, Portuguese fruit and Brazilian sugar, it has a bold and exquisite taste. Goans like using Armada to prepare decadent desserts like chocolate brownie, Christmas cake, ice cream and even profiteroles. Infact, you can even find it in some of your Goan cocktails. This handcrafted alcoholic beverage won the Gold Outstanding medal at the International Wine & Spirit Competition, two times in a row. So, this Goan drink surely must be on your wishlist while you explore the beaches of Baga & Calangute. 
These are some of the best local drinks from Goa that you must try the next time you visit this beachy destination. Sit by the beach, sip on these drinks and enjoy the breezy vibes to the fullest.