Everyone loves Goa! It's India's answer to every international beach destination. The land of palms & sunshine – you have to visit Goa once in your life. There's lots to explore in Goa and we at Curly Tales decided to explore some of the state's most popular tourist destinations – Baga & Calangute.
We spent 48 hours exploring Baga, Calangute & all its nooks and crannies and came up with a detailed list of the best of the rest. A fair warning before you delve in though – Baga & Calangute is everyone's most popular choice when it comes to Goa. So expect large crowds, plenty of street vendors and high energy levels. If you are looking for something quieter, we'd recommend the beaches of South Goa. However, if you prefer the vibrance, then read on because we've compiled a detailed list of the best that Goa has to offer:
Indulge In Some Of The Best Seafood At Calangute Beach
A trip to Goa would be impossible without visiting its gorgeous beaches. Even though Calangute beach has become very commercialized and busy these days, the good part about the beach is that there's a variety of food options around here. Of course, we sat down to enjoy some of the best seafood in the country (because when in Goa how can you NOT?) While you're here, do try the water sports. Calangute beach stretches for 7 km long along the Arabian Sea and we indulged in a range of water sports starting from jet skiing, to sailing and also the infamous banana boat ride.
2. Get Your First Tattoo In Goa!
Finding a tattoo parlour in Goa won't be difficult. The city is dotted with tiny, hole-in-the-wall tattoo shops where you can finally get inked. But before you tick that off your bucket list, make sure that the place you pick is clean and safe.
3. Chug Cheap Beer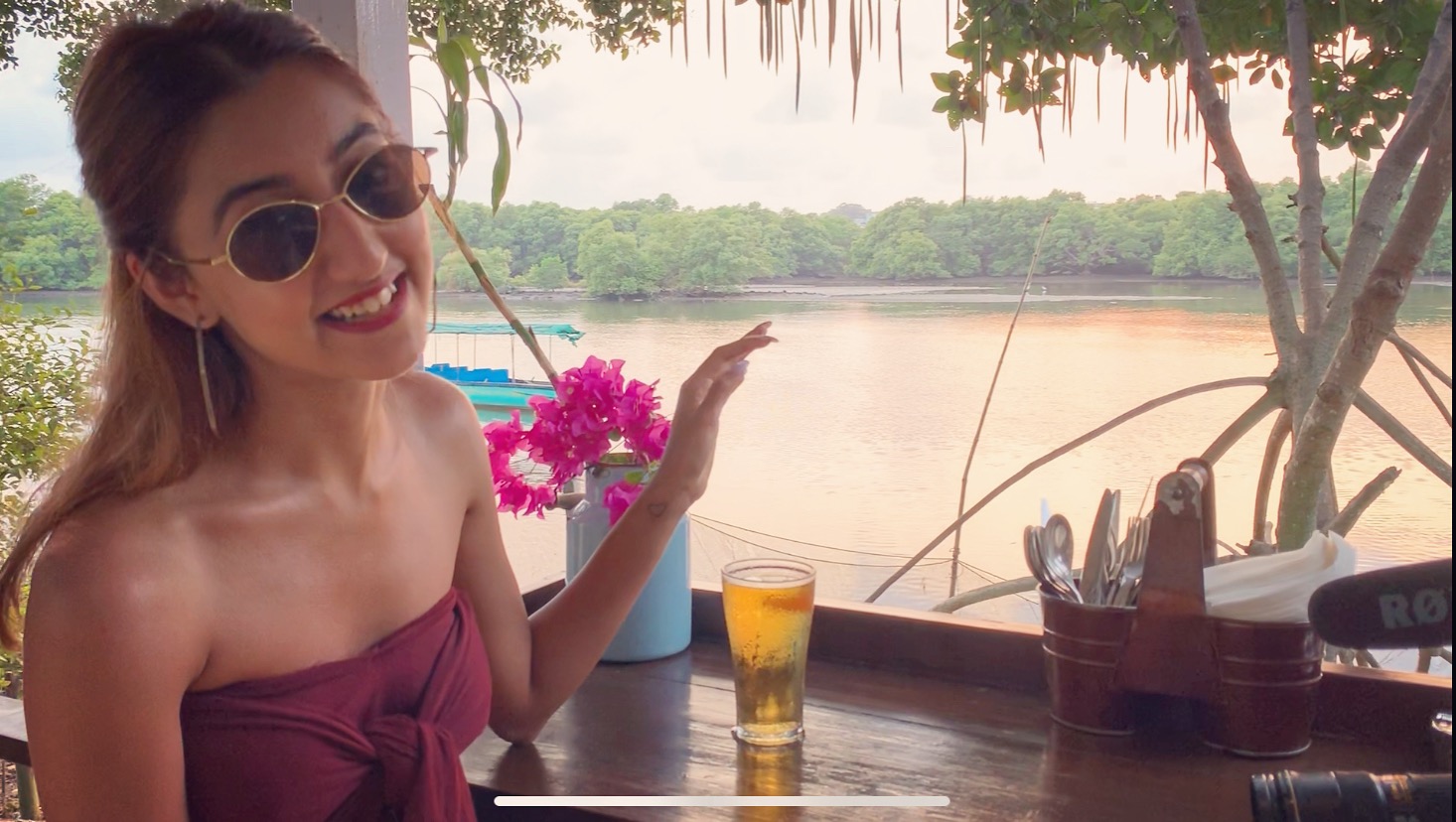 Imagine waking up to a magnificent beach and sipping on a chilled pint. Yep, we did exactly this. One of the best parts about Goa is that every street here is stringed with beer shops or cafes and the beer here is cheap! One pint of IMFL beer costs just Rs 90 and you can get your hands on a bottle of Goa's native Kings' beer for only Rs 40.
4. Shop Till You Drop At The Tibetan Market 
Goa has a lot of Tibetan markets in different areas where you can find authentic Tibetan trinkets and souvenirs. Here there's a lot of junk jewellery made of authentic German silver and thus is worth every penny. The designs are different & intricate and these products are on the slightly expensive end of shopping. The range of Tibetan shawls is absolutely stunning and the fabric feels supremely comfortable to wear.
5. Gamble At A Casino
If you didn't visit a casino on your trip to Goa, did you even visit Goa? Goa is known for its LIT night life and lavish casinos. On the Baga beach road, you can visit the biggest and probably the only casino in this entire area. Casino Palms has got many games to parlay in like the Black Jack, the Baccarat or even a Roulette.
7. Rent A Bike
The best way to commute through Baga & Calangute is on foot as that ensures that you don't miss out on all the small details of the colorful state. But if walking isn't your choice of commute then you can rent a bike or a scooter. You can get a gearless Kinetic Honda for just Rs 300 a day. If you're a bigger group and wish for everyone to travel together you can even rent a car that would cost you something around Rs 1000 to 1200 for a day.
There are buses that go between Calangute and Baga at a frequency of every 5 minutes. But we would still suggest that you cover as much of the distance as possible on foot as that would enable you to explore the streets of Goa. ( Of course, unless your destinations are not too far away from each other). The taxis here are really expensive so try avoiding that.
8. Dine At One Of Goa's Most Iconic Cafes
Goa is known for its seafood and sausages. You can have the best of them at Brittos, a 55-year-old café known for its authentic Goan cuisine. While people often say that the quality of food here has diminished over time it's not too bad to go ahead and try it anyway.
9. Visit The Church Of St. Alex 
The churches in Goa boast of Portuguese architecture. One of the must visit churches of Goa include the St Alex church which is one of the oldest churches of Goa. It was founded by the Franciscans. It has a beautiful dome which is visible right from the entrance and is the main attraction of the church.
10. Choose From A Range Of Accommodations
The Goan architecture is inspired by the Portuguese. Right from the residential areas, most of the villas and even the hotels are built incorporating Portuguese elements of architecture. When looking for a place to stay, it's very easy to find accommodation. There are a lot of small hotels, hostels and even home stays where you can get rooms for just Rs 800 a night. Whatever your budget – there's definitely something for everyone.
11. Party Into The Wee Hours
Most places in Goa begin to shut post 9 pm, but the party never stops! If you're the kind of person who believes that the day starts at 10 pm, head straight to Goa's most popular lane, that is Tito's lane. You'll find a string of bars and clubs that are on till the wee hours of the morning. Mambos is probably one of the most popular destinations here and the prices here are comparatively lower and it's an amazing place to go party.
If you've been to Goa, do tell us your recommendations!