In a year as dramatic as 2020, it's fair to say that I have been craving a little bit of normalcy. The travels that once filled my schedules had to be cancelled — and it's only natural for anyone to feel like the year 2020 might as well be cancelled. But then I thought social distancing did not have to append all my travels. With a lot of precautions, I drove to Goa and had plenty of outdoor fun in a socially distanced way. Here's how I did it:
1. I Skipped The Flight & Drove To Goa
Since I did not feel safe taking a flight, I drove to Goa in my bimmer. The roads had many charming landscapes and attractions. I carried my meals to minimise contact and enjoyed them on the way. The road travel not only kept me socially distanced from others, but it allowed me to see many beautiful landscapes that often get missed with air travel. The nice thing about driving is that I had more room for supplies than in flying: 
Cleaning wipes for wiping down my cell phone or credit cards

Hand sanitiser – used it often!

Paper towels and food supplies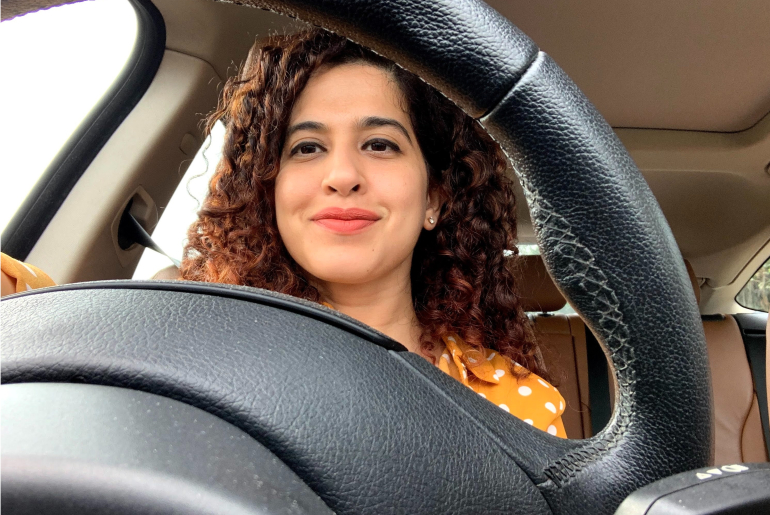 2. I Never Let The Face Mask Go Off
Just because I would be at the beach did not mean that I shouldn't take the necessary precautions as I would in other public spaces. I wore a mask at all times, even at the beach. I also carried plenty of sanitisers and practised social distancing to the 'T'. When I had to remove the mask, I did it using its ear loops, folded it, so the outside halves are touching, and put it in a bag. I washed the mask after every use. Here are 10 Quirkiest Face Masks From Around The World Sure To Make Heads Turn
View this post on Instagram
3. I Stayed In A Private Villa
I started to look for a stay with distant activities in mind. Hotels and private villas both have pros and cons, but I chose a villa to limit my interactions. I did not encounter anyone in the check-in and out process, I was not assembling in lobbies or elevators, and the breakfast options were not begging me to be near others. I stayed at the Seashell Villas in North Goa, and I enjoyed all the amenities the property had to offer. I indulged in long baths, had cocktails on the balcony, and pampered myself to the fullest without putting myself or others in danger. 
View this post on Instagram
4. I Reserved An Isolated Spot On The Beach
This time I engaged in some isolated activities like sun-bathing and clicking pictures. But of course, this wasn't a typical day at the beach. Although cities are gradually reopening, the spread of the novel coronavirus is far from over, and it was my responsibility to take precautions to keep myself and others safe. I found a spot at the beach far away from people, wore a mask and used sanitiser at all times. Here are 5 Spectacular Beach Destinations In Maharashtra Worth Ditching Goa For!
5. I Clicked My Own Pictures
I was on a solo trip, and I was exploring the fantastic beaches. I obviously could not do without clicking pictures, so I carried my tripod. I knew that giving my phone to a stranger to click photographs would not be out of risks. One way to catch COVID-19 is obviously touching surfaces others have touched with the virus. 
6. I Opted For Alfresco Dining
I knew outdoor dining was ideal because the tables are widely spaced and being in an air-conditioned indoor space with strangers is full of risks. I also tried and booked myself a table away from the crowd every time I dined out. I was wearing a mask at all times except, of course, when I needed to take it off to eat. Dining Out During The Pandemic: 5 Safety Rules Everyone Must Follow!
View this post on Instagram
These are a few things that you need to keep in mind to keep yourself safe and socially-distanced. Having said that, I recommend you to stay indoors until the virus is completely eradicated.