Over the past few months, many restaurants have reopened in several places in India with restrictions and guidelines in place. But is it safe to dine out at a time when the pandemic is far from over? The key to safely dine out is to understand your personal risks. For example, if you are someone who falls in a high-risk category or lives with someone who is over 65 or has a severe underlying medical condition, you should not eat out at all. But if you do not have any co-morbidities, safe dining can be accomplished by taking these few extra steps.
Also read: 8 Tips For Parents Travelling With Kid Amid The Pandemic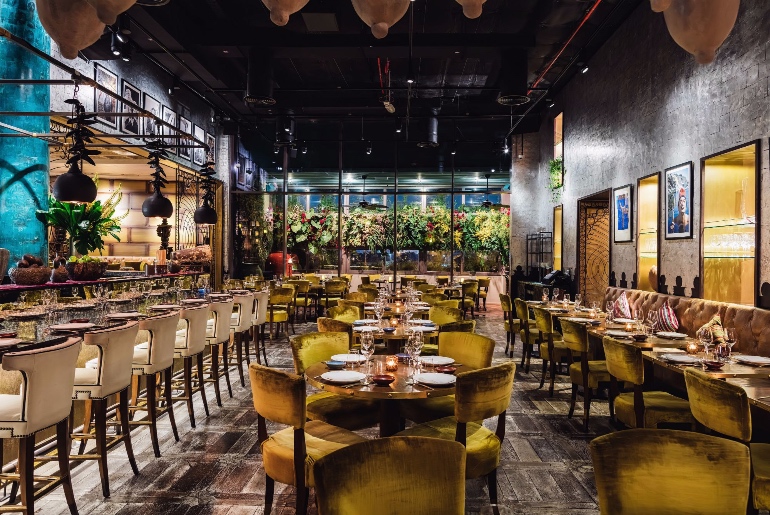 1. Opt For Al Fresco Dining
If you're craving your favourite dish, the safest option is takeout. However, the second safe option is to eat at a restaurant where there's outdoor seating, and the tables are spaced widely, ideally at a time when it's not crowded. Here are  6 Delhi Restaurants Offering Outdoor Dining Touted To Be Safe For Social Distancing.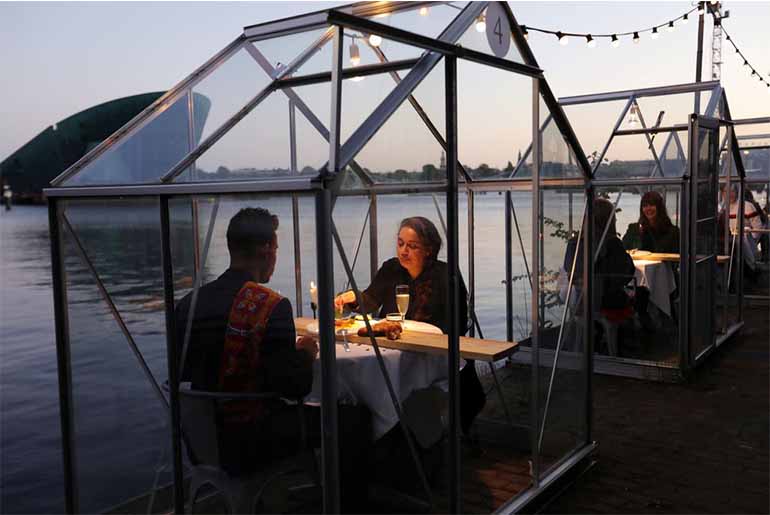 2. Call The Restaurant In Advance
Before you zero in a place for your dinner, call the restaurant in advance to get all the information about the safety measures they're taking. Ask them if employees wear face coverings, if they're regularly disinfecting high-touch surfaces and how far apart tables are spaced. Also ask, whether or not employees are practising social distancing.
3. Pick Restaurants Which Have Open Airflow
If outdoor dining is not an option because of the weather or any other reason, and you have to dine inside, be vigilant about social distancing. Try to find a restaurant where there's ample airflow from open windows.
Also read: I Have Been Eating At Restaurants In Bengaluru During The Pandemic & Here's What I Recommend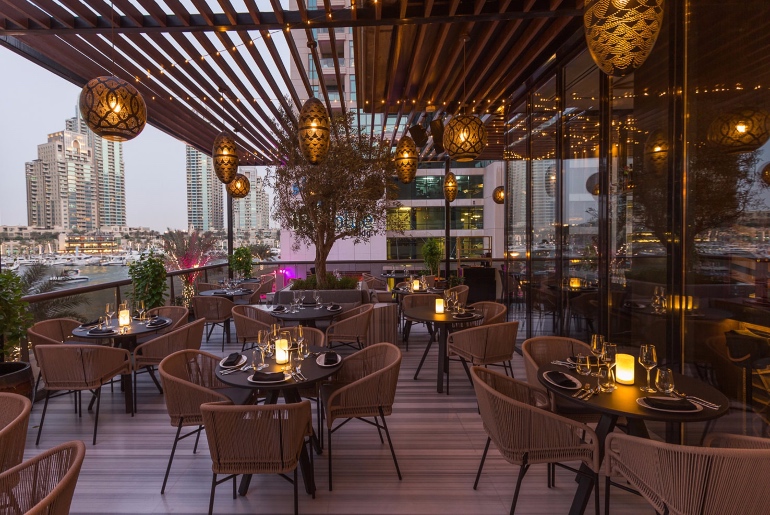 4. Don't Visit Restaurants Offering Buffets
If restaurants are taking reservations, it likely means that they are following the social distancing measures. But restaurants should also avoid offering buffets, salad bars, and drink-filling stations that require people to use common dispensers or utensils or dispensers. Take a chance only if it is a la carte. Dubai Restaurants Reopen Buffets With Strict Safety Rules.
5. Handle Your Face Mask Carefully
While you will be wearing your mask at all times, you will be taking it off when you eat. But be sure that you place your mask in a disinfected area when you do so. So as soon you leave the restaurant and get to your car, remove the mask through its ear loops, fold it and put it in a bag. "When you get home, wash it. Pune Man Gets Face Mask Made Of Gold Worth ₹2.89 Lakhs
Even if you're not at greater risk of COVID-19, there's always a chance of getting infected when you are in a large group of people.