Rove Hotels is launching the only staycation deal that gives you more than what you pay for! Comfortably sized rooms and great-value food and drinks – Rove has it all for a perfect getaway. Guests can avail the unbeatable deal for bookings before 15 September 2020. On that note, here are Top 5 Dubai Summer Staycation Deals Under AED 600.
Get Back More Than You Pay For When You Stay At Rove Hotels This Summer
Rove City Centre, Rove Healthcare City or Rove At The Park, has staycation deals for AED 199. Besides, guests will alsoet back AED 299 in food and beverage credit to spend on a daily basis. Credit can be redeemed on tasty menu items at The Daily restaurant as well as the in-room delivery menu, inclusive of brews, grape beverages and spirits.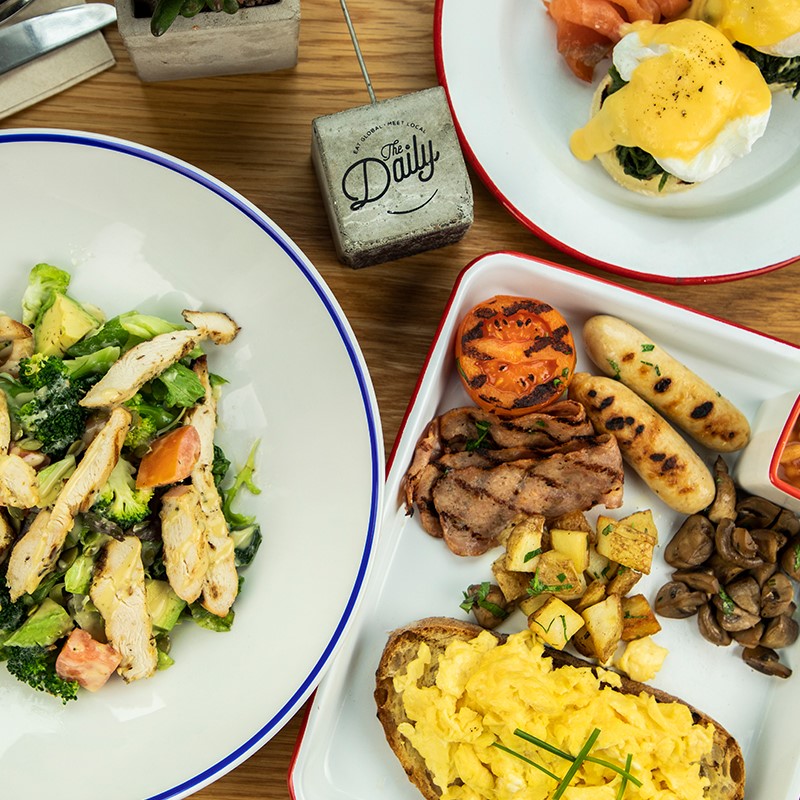 Rovers looking for a summer staycation at Rove Dubai Marina can also book through Rovehotels.com for just AED 299 per night, and get AED 399 credit to spend on food and beverages.
And there's more! The essential summer staycation hangout, The Daily offers hungry Rovers a bevy of lip-smacking international flavours, free Wi-Fi, amazing booster drinks, crisp service, and a switched-on coffee culture, from bright and early in the morning until late at night. The restaurant offers lip smacking menus for breakfast, lunch and dinner. kickstart your day with a power-packed Continental Platter or simply opt for an Indian thali. The lunch and dinner menu has a host of options ranging from starters to desserts and even beverages. So, get that appetite ready for some delicious summer dining to go with an awesome summer stay.
Also check out these 7 Summer Staycation Deals In Dubai Where Kids Can Stay For FREE.
Enjoy A Movie Staycation With Private Cinema At Rove Hotels
 Round up the usual suspects for a stay at Rove Downtown and watch the latest blockbusters from the comfort of your own private cinema, The Reel Boutique. Your booking is inclusive of 10 Rover Rooms with breakfast included, a private movie screening from the Reel Cinema's catalogue, popcorn, and soft drinks – all for just AED 2,999 inclusive of taxes and fees. On that note, here's a list of cinemas now open in Dubai.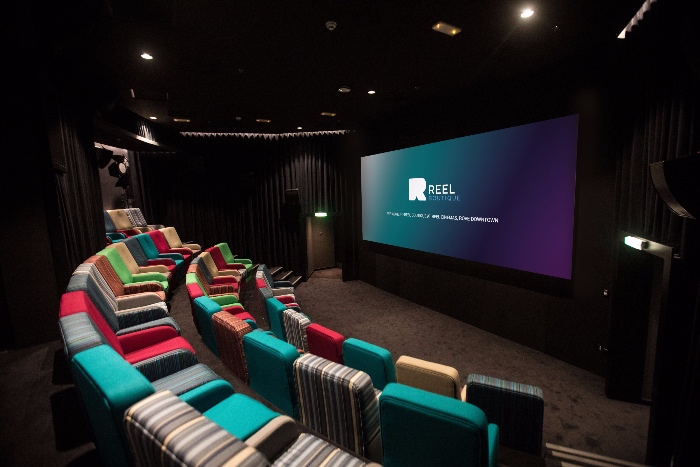 Stay In Rove Hotel's Podcast Studio
Already home to Dubai's co-working community and digital nomads, Rove is opening up to podcasters, content creators and small businesses.The Rove Podcast Studio gives budding and established digital content creators the chance to utilise a dedicated room setup. The self-service studio at Rove Downtown, is fully equipped with easy-to-use plug-and-play equipment suitable for both amateur and experienced podcasters.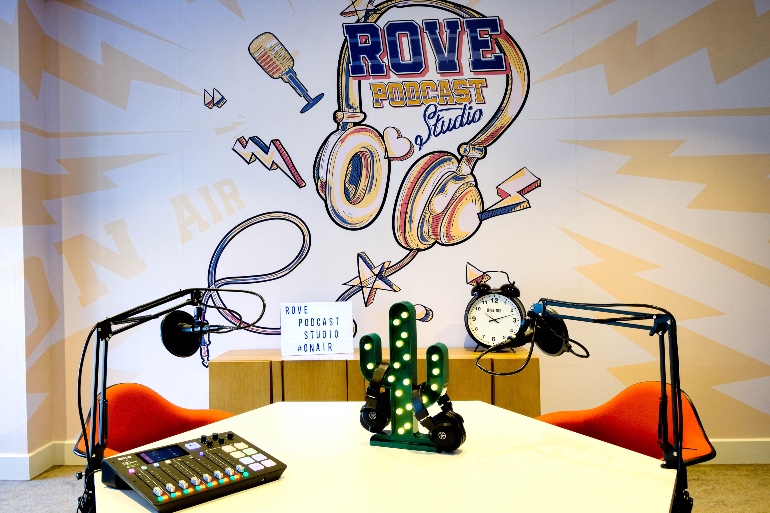 Over the last few months, many businesses and individuals have been rethinking their communication strategy and trying to amplify their reach. With audio and video podcasts on the rise as a popular promotional channel, Rove will be offering the studio rental completely free of cost to content creators, along with start-ups and entrepreneurs looking for new ways to market their businesses. After that, the studio will be available at special rates starting from AED 150 per hour. Time slots are available daily from 8am to 8pm. And in case you aren't planning a staycation, Here's How You Can Have The Ultimate Staycation At Home!
Get Your Private Office Room At Rove Hotels Via The Letswork App
Rove Hotels and Letswork, the UAE's largest network of workspaces, have expanded their co-working partnership to offer trendy guest rooms at Rove Dubai Marina and Rove Healthcare City as private day-time offices. Throughout the day, guests can enjoy unlimited tea, water and coffee, and benefit from room amenities, including high-speed Wi-Fi and a comfy sofa to take a break on when needed. Guests may also opt for a meal 'add-on' priced from AED 35 for breakfast, lunch, iftar, or dinner.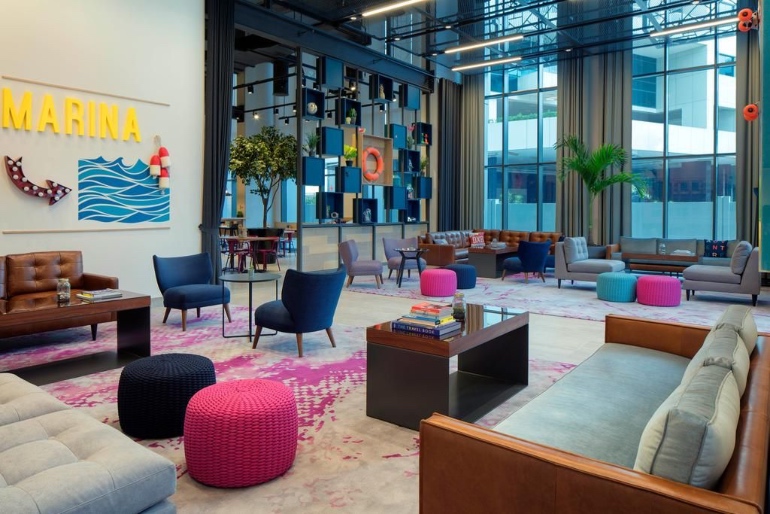 Summer Stays At Rove
Rovers can take advantage of incredible value, with rooms available from just AED 99 per night across all Rove locations in Dubai. This special summer offer is valid for stays before 30th September 2020.
Monthly Hotel Rates
Summer Has Come Early to Rove Hotels with the Return of the Unbeatable Long-Stay Deal  from just AED 2,999 per month Centrally located, with public transport nearby, Rove Hotels are the perfect jump-off points for your next long-stay adventure, where you can benefit from housekeeping services, convenient amenities like a self-service laundromat, a 24-hour supermarket, free Wi-F and leisure facilities including PlayStation Corner, on-site games such as foosball, table tennis and more.
Additionally, long-stay Rovers can avail of a 50% discount on laundry, as well as 20% off at The Daily restaurant and Letswork co-working spaces. On that note, here are 5 Luxury Spa Deals In Dubai Under AED 600.