There was a time we saved to buy gold at the end of the month. But luckily times have changed. Millennials, today value experiences over possessions and bucket lists are getting longer and memories have become more valuable. If you haven't traveled yet – we urge you to take that trip. Nothing is impossible today, not even that coveted Europe trip you're planning and we've got some fab ideas to help you save for your next trip.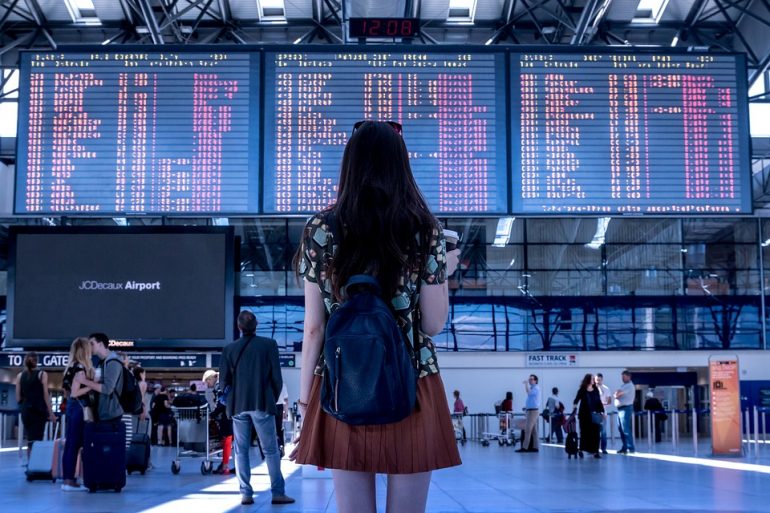 Book Flight Tickets In Advance
Pretty obvious no? But you'd be surprised how a tiny delay could substantially increase your flight cost. Flights are one of the most expensive parts of trips, last-minute flights can cost a lot, so better book the tickets at least 2 months in advance. Nowadays, a lot of apps and booking sites have offers, make sure to check and compare the offers before each booking. Flights on weekends are expensive, so better start the trip from weekdays like Wednesday or Thursday; flight tickets on these days are comparatively cheaper. Don't avoid the bank offers and travel points you earn, they can save you some extra money for your next booking.
Also read: 5 Ways To Book The Cheapest Flight
2. Choose Trains Over Flights For Shorter Distances
Train connectivity in India is commendable. You can find trains connecting most of the major parts. You can opt for the train for an overnight journey or if you have some time you can spare, go for the long train journeys. Train journeys are fun and you can have a great experience. Also, the train bookings and cancellations are hasslefree as the IRCTC app caters to all the booking needs with no additional or hidden costs. You can choose from different classes SL, AC chair car, 3AC, 2AC for your next budget saving trip. The longest journey I had was 30 hours long from Sikkim to Delhi which cost Rs.1640 in 3AC which was very cheap for this long distance. The journey was a fun and pleasant experience. So before considering flight options, take a look at trains.
3. Opt For Homestays & Hostels
We all need that comfortable yet budget-friendly stay. Homestays and hostels are the answer to that. If you are traveling in a group you can book an entire home and stay freely. Homestays are more flexible and you can even cook your own meals if the owner allows you. Hostels are another fun way to stay. You can experience the bunk beds and socialize with fellow travelers, it's the best and safest option if you are traveling solo. Airbnb is an app which offers the homestays and local hostels, but you should book it in advance as Airbnb takes 24 hours to confirm your stay. Zostel is another option in India for hostel stay, the hostels are fun and offer a lot of activities.
Also read: We Travelled To Croatia On A Budget & You Can Too
4. Research & Book Yourself
Sometimes we feel that the travel sites offers are easy and hassle-free but they have a lot of hidden cost in them. Whenever you plan a trip, research about the place and book the stay, tickets, and activities on your own. Especially for trekking, there are a lot of local trek guides which offer the same trekking services at much reasonable price than the online offers we get. Research and read about the experiences and then book the trip or the trek.
Also read: This Group Got Inspired By YJHD & Went To Manali For A Trek
5. Choose State Transportation Over Private Transportation
Few states in India have much better state transportation services than local transport services. State transportations are cheaper and punctual especially in the region of mountains. So the next time you go to Himachal Pradesh, Uttarakhand or Sikkim try to experience the state transportation. There are also Volvo services available in state transportations, which are comfortable and budget-friendly.
6. Explore Local Food Joints
Traveling is not always about lavish & expensive food. Whenever you travel, try and eat at local food joints and taste the local dishes. Some local dishes and street foods are the saviors when you travel. So travel and experience those Thele ki Maggie, Pav Bhaji, Misal Pav, Idli Sambhar or Pani Puri.
Also read: Top 5 Local Dishes You Must Try in Bhubaneswar, Odisha