Pav Bhaji is a sentimental dish for Mumbaikars. It now graces the kitchens of fine dining restaurants at the Taj and the Oberoi, but can also be found at numerous street stalls. With the range of places serving it, it's hard to arrive at a definitive list of places that you get the best pav bhajis in Mumbai. But, we've tried…
1. Pav Bhaji At Cannon Pav Bhaji, CST
This is a simple stall that serves pav bhaji to train commuters and tourists throughout the day. The bhaji, which is a warm orange, is mildly spiced and the pav is perfectly toasted.
Price: ₹40
Address: Opposite CST Station, Mumbai CST Area, Mumbai
Also read: Black Pav Bhaji Is The Newest Trend To Hit Mumbai
2. Pav Bhaji At Sardar Refreshments, Tardeo
This is not the place to go for calorie counters. The bhaji at this inconspicuous restaurant is generously garnished with dollops of creamy Amul butter, as is the pav!
Price: ₹110 for the Amul Pav Bhaji
Address: Tardeo Road Junction, Opposite Bus Depot, Tardeo, Mumbai
3. Pav Bhaji Sukh Sagar, Chowpatty
This legendary restaurant has been the go to place for quick bites for those in and around Chowpatty for decades. The pav bhaji is served steaming hot in just under ten minutes with four perfectly crisped pavs. You may want to take a minute to watch the butter melting into your bhaji; it'll prepare you for the nirvana that is coming.
Price: ₹100
Address: Marina Mansion, SVP Road, Chowpatty, Mumbai
4. Pav Bhaji At Shree Siddhivinayak Fast Food, Juhu Beach
Watch the sunset over the Arabian Sea and lounge in a blanket of sand as you tuck into the rich pav bhaji served fresh. It's the perfect way to unwind after a long day. plus the view remain unrivaled!
Price: ₹50 – 100
Address:  24 & 52, Juhu Beach, Juhu, Mumbai
5. Pav Bhaji At Veggies, Thane
This eatery serves regular plain pav bhaji, along with pav bhaji spin offs, like the Chowpatty pav bhaji, the Chinese pav bhaji (a strange, yet tasty fusion) and the mushroom pav bhaji. Whatever you decide on will be delicious. You have our solemn guarantee.
Price: ₹90
Address: 2, Sumer Castle Society, LBS Marg, Castle Mill, Thane West
Also read: 5 Famous Street Foods In India
6. Pav Bhaji At The Square- Novotel, Juhu
While there's nothing like eating a plate of pav bhaji standing next to a roadside stall amidst traffic, some of us are seeking more luxurious dining options. You don't have to give up on your favourite street food; The Square serves a delicious pav bhaji.
Price: ₹499
Address: Novotel, Juhu Beach, Balraj Sahani Marg, Juhu, Mumbai
Also read: Food Crawl: My Top 5 Picks To Good Street Food In Mumbai
7. The Goth Pav Bhaji At MasalaBar, Bandra
Masala Bar in Carter Road has a Carbon Pav-bhaji on its menu, which basically includes tossing all the ingredients together with carbon. Yes, even the bread here is black in color. Believe it!
Price: ₹295
Address: Level 1, Gagangiri Apartments, Carter Road, Bandra West
8. Pav Bhaji At Amar Juice Centre, Vile Parle
Late night pav bhaji cravings? This iconic joint is the place to be. Amar Juice Centre serves the most delicious pav bhaji in the city and the perfect way to prevent a hangover.
Price: ₹120
Address: 3, RN Cooper Hospital Compound, Gulmohar Road, Vile Parle West, Mumbai
9. Cheese Pav Bhaji At Sadguru Veg Diet, Multiple Outlets
The undoubted Pav Bhaji king in Chembur, Sadguru has been serving hot plates of Pav Bhaji for close to 50 years now and that speaks for its reputation. Their Cheese Pav Bhaji is as heavy as it is good and has people coming back for more.
Price: ₹238
Address: Multiple outlets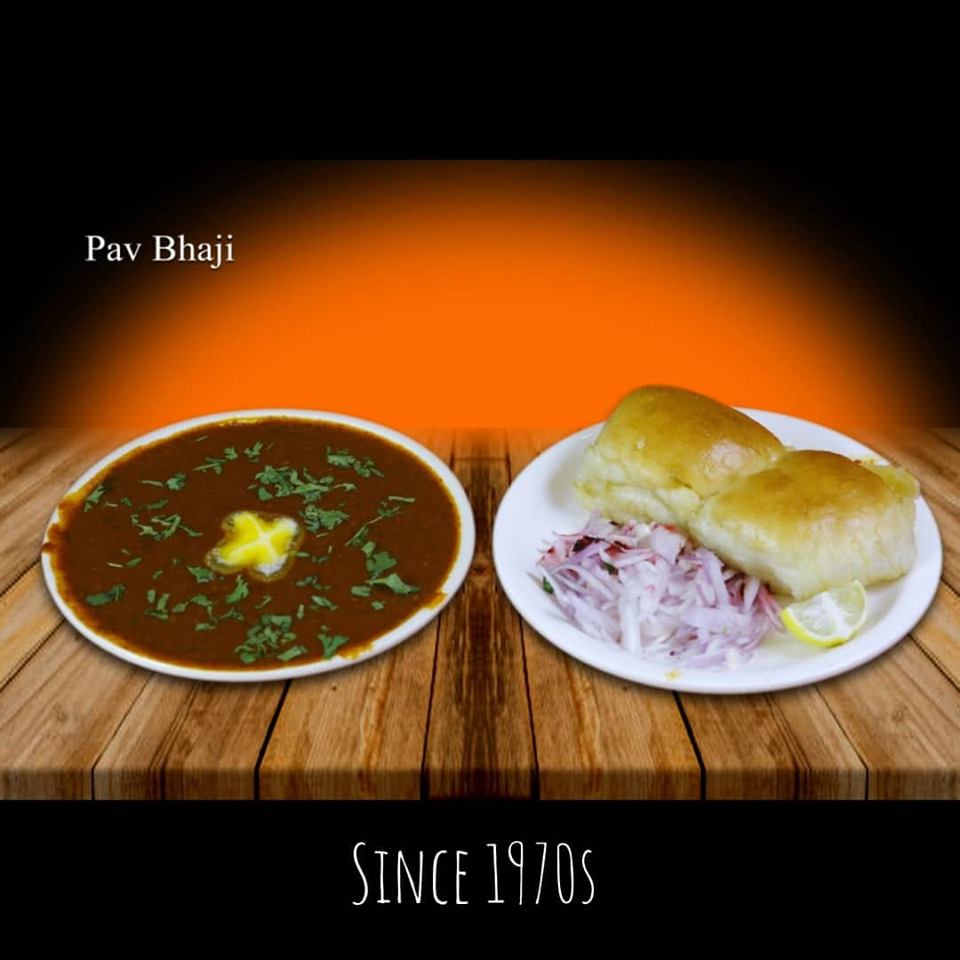 10. Pav Bhaji At Achija, Multiple Outlets
when you have Pav Bhaji on your mind, there is no better place to go than Achija. With equal amounts of butter on both their pavs and bhaji, you'll be astounded by how much your stomach can handle.
Price: ₹180
Address: Multiple outlets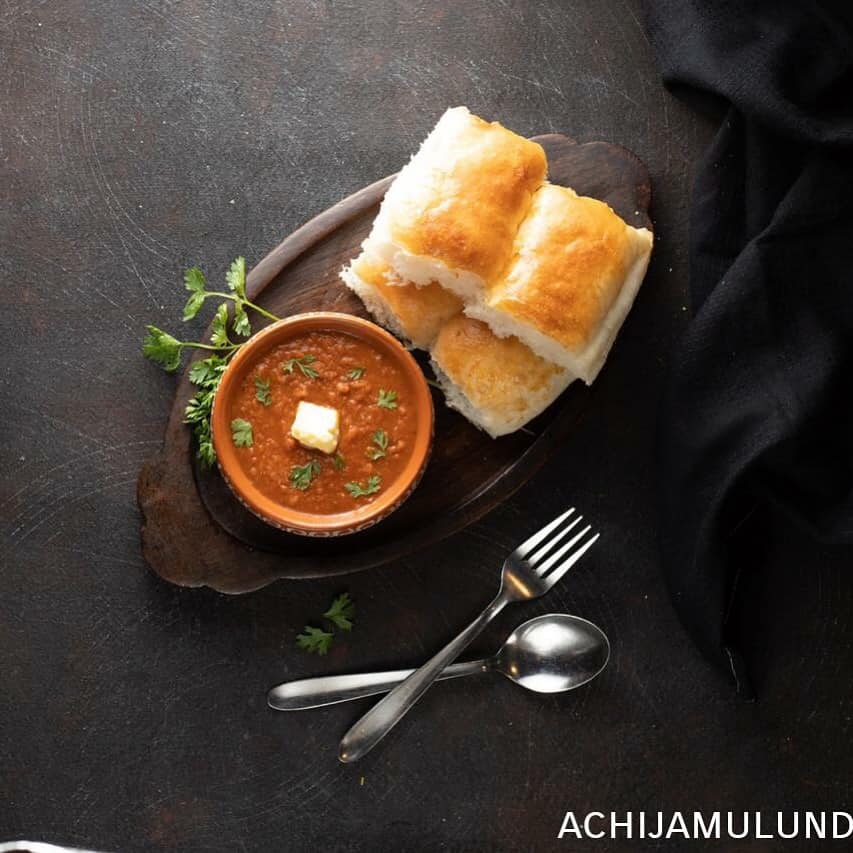 11. Pav Bhaji At DP's The Fast Food Centre, Matunga
Generations upon generations of college students have thronged DP's for its Pav Bhaji. Situated bang opposite Ruia college, you'll always find students feasting on their buttery pav bhaji. Don't forget to get a fruit beer to wash it all down.
Price: ₹185
Address: DP's The Fast Food Centre, Opposite Ruia College, L N Road, Matunga East, Mumbai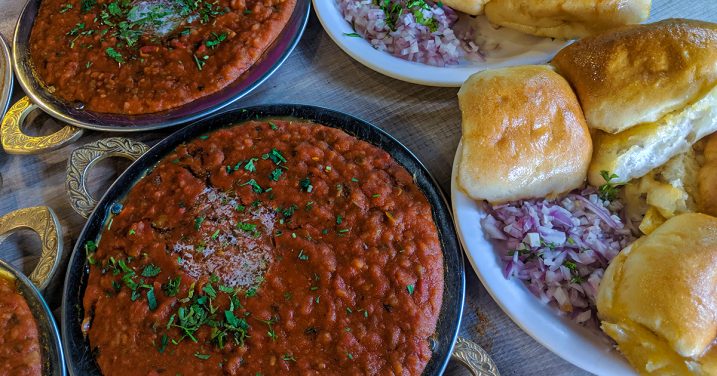 12. Pav Bhaji At Bhagwati Pav Bhaji, Multiple Outlets
Looking for a quick bite? Then you need to head to Bhagwati. Their pavs come slathered with tons of butter and can be eaten just by themselves.
Price: ₹105
Address: Multiple outlets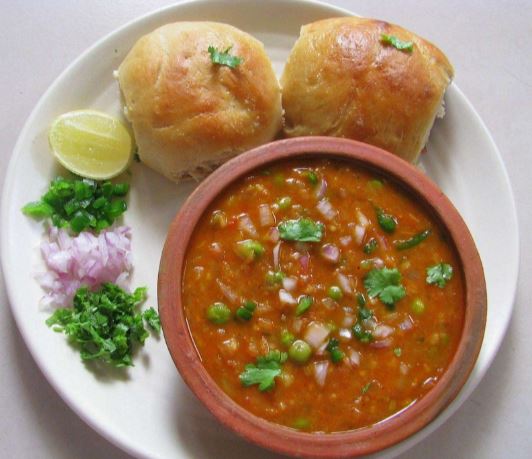 13. Pav Bhaji At Lenin Pav Bhaji Centre, Marine Lines
A roadside eatery, Lenin has a really amusing name but there is nothing amusing about their pav bhaji because it is deadly (in a good way). Their Chinese food is equally good so make sure you sample some of that too while you are at it.
Price: ₹40
Address: Lenin Pav Bhaji Centre, 35/37, New, Marine Lines, Mumbai
14. Pav Bhaji At Amrut Sagar Fast Food, Bandra
Bandra is dotted with some of the best eateries in the city, including some of the best old-school bakeries. But it also boasts of Amrut Sagar which makes kickass Pav Bhaji.
Price: ₹145
Address: Amrut Sagar Fast Food, Shop 2 and 3, Rizvi Palace, Adeshir House, Hill Road, Bandra West, Mumbai
15. Pav Bhaji At Manohar Pav Bhaji Centre, Girgaum
You can't go to Manohar Pav Bhaji Centre and not have pav bhaji. It's a crime that you should be booked for. Their Pav Bhaji comes recommended by everybody and their Masala Pav is also really good.
Price: ₹75
Address: Manohar Pav Bhaji, 104 B, Pirbhai Terrace Building, JSS Road, Girgaum Naka, Girgaum, Mumbai
16. Pav Bhaji At Gypsy Corner, Dadar
Dadar has some of the best Maharashtrian restaurants and no one does pav bhaji better than a traditional Maharashtrian food joint. And you just can't go wrong with Gypsy Corner.
Price: Price on request
Address: Gypsy Corner, Opposite Shiv Sena Bhawan, Keluskar Road, Dadar Shivaji Park, Mumbai
17. Pav Bhaji Fondue At SpiceKlub, Lower Parel
If you are tired of bingeing on regular pav bhaji and want to try out something innovative then you need to give the Pav Bhaji Fondue at SpiceKlub a try. With tiny buttery pieces of pav and a blended cheese pav bhaji, you'll definitely want to order another pot of this.
Price: Price on request
Address: SpiceKlub, 8A, Janta Industrial Estate, Senapati Bapat Road, Opposite Phoenix Mills, Lower Parel, Mumbai