Goa – the land of sunshine and waves, the bringer of joy and good memories, and literally every college group's rite of passage. There's a lot to see and explore in Goa. The state may have a lot of attractions, but if you plan it well – you can cover a lot of Goa in just 5 days! Now who am I to be helping you with an itinerary? Well, my name is Natasha Monteiro and my traveller soul has wandered its way to Goa and its stuck there forever. I've travelled to the sunshine state over 50 times and here's my itinerary on everything you can see, so and explore in Goa.
PS: Before you start, let me warn you that this is quite an adrenaline-filled, jam packed itinerary. If you're looking at a more relaxed holiday, then I would suggest exploring only North Goa, South Goa or old Goa, but not the entire state together. 
How To Reach Goa?
By Flight: Getting to Goa by flight is pretty easy. Goa has only one airport at Dabolim, which is somewhat right in the middle of the state. From Dabolim airport, you can hire a local taxi or book a taxi through Goa Miles (an app by the government that is cheaper than the airport taxis)
By Train: Thivim is the major junction for North Goa & Madgaon for Sooth Goa, where all upcountry trains normally make a halt
By Road: Depending on which part of India you are driving from, the directions will change. The route from Mumbai to North Goa is extremely beautiful and takes about 10 h 32 min (578.8 km) via AH47.
By Bus: There are a number of buses that ply from major metros in India to Goa, with Panjim being a major halt point. You can choose a luxury AC bus or a simple, single tier bus – depending on your budget and preference.
Day 1: Explore Old Goa
Basilica Of Bom Jesus
Church of St. Francis of Assisi
Se Cathedral
Museum of Christian Art
Meal At River Aisle
If you want to experience the real authentic Goa and delve deep into its history, well then Old Goa is where you need to start your journey. From rustic red stoned relics, white washed churches and beautiful beaches, hop on to to your scooter and get ready to zoom off. Start your day off at the Basilica Of Bom Jesus. This gorgeous Goa UNESCO World Heritage Site is indeed a sight to behold. With gorgeous red brick structure and stone walls, make sure you go Insta crazy. This also holds the remains of St Francis Xavier, a Roman Catholic saint who died on 3 December 1552, but whose body has still not decayed even today.
From the Basilica, head to the Church of St. Francis of Assisi, another architectural marvel worth visiting. It was built in 1661 by the Portuguese and even today has retained its original beauty.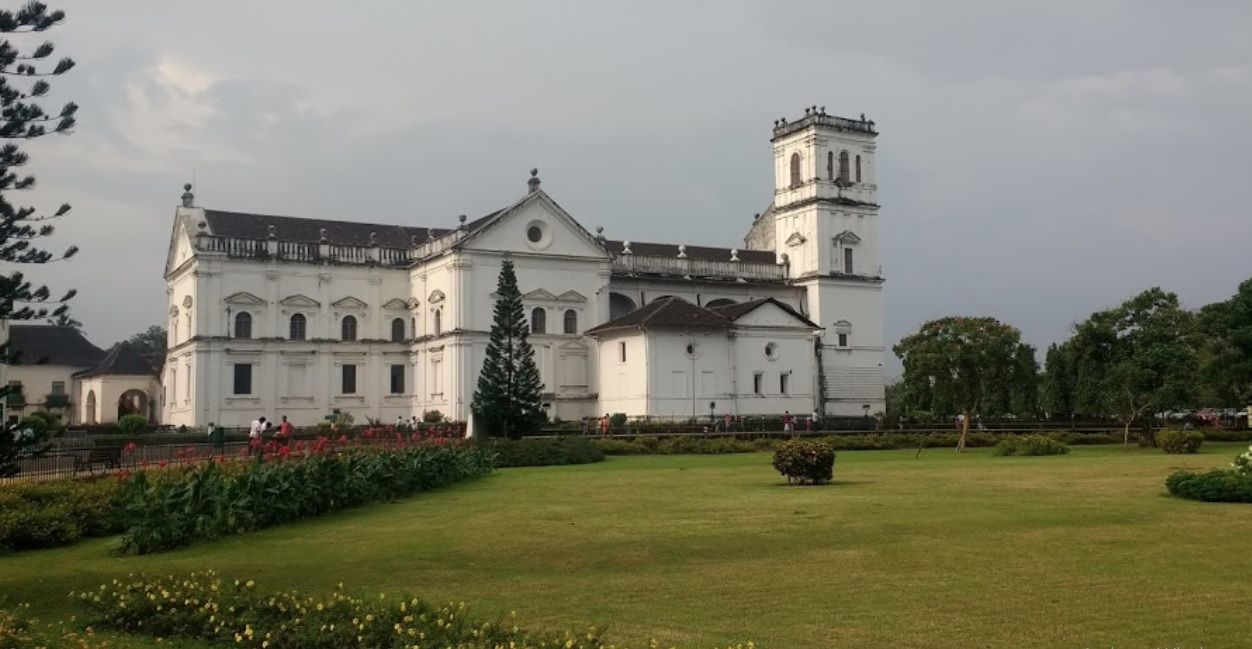 From here head to Se Cathedral and the Museum Of Christian Art. Both are spectacular places to give you an idea of the lineage and history of Goa.
After a day of exploring, indulge in some authentic cuisine at River Aisle in Goa. Perched right atop the river, this is a great place to enjoy an authentic Goan meal. Don't forget to try the Poe – the local Goan bread.
Day 2: Explore North Goa, Its Beaches & Night Life
Explore Little Vagator Beach
Indulge in water sports
Visit Chapora Fort
Have A Meal At Thalassa
Go Partying At Cohiba
Go To Anjuna Night Market
North Goa is that part of Goa that's most spoken about. It's got the best clubs, the best beaches and the best places to eat at and explore. From forts to shimmering shorelines, cutesy eateries to beach shacks – North Goa has everything. It's also extremely well connected to the rest of Goa through the local bus services and tuk tuks.
However, having said all that North Goa is not for the weak hearted. It is one of the most crowded sections of Goa. Now, i've purposely not chosen to put Baga & Calungute on this list – as its become too touristy, is not very safe after sunset for women and does not have authentic Goa vibes anymore. However, if you still want to check out this side of Goa, take a look at our video:
Start your day by exploring Little Vagator beach and indulging in some water sports. From banana boat rides to para sailing, there's a lot to do here. The best part about Vagator is that you can also change at the shacks there, even if you;re just sitting for a meal. Once you're done with some beach time, make your way to Chapora Fort – the same place where Dil Chahta Hai was shot. You get a spectacular view of Goa and its not a difficult climb to the fort.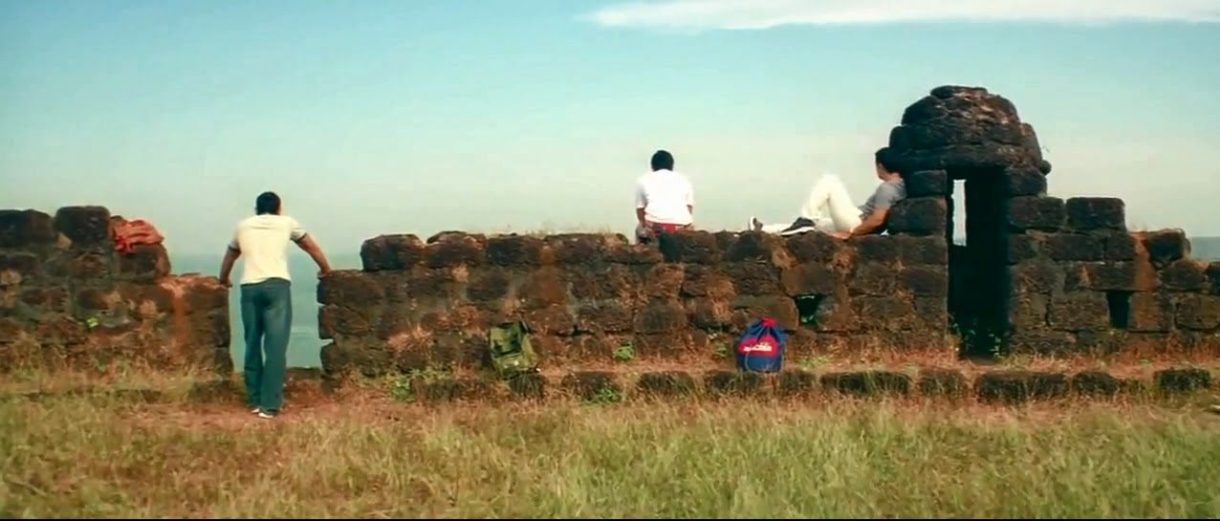 Head for a sundowner to Thalassa – a Greek themed restaurant thats has the most exotic dances and great food and wine. Remember to book in advance as this place can get quite full during season time.
Now the reason I planned such a chill day for you'll is because I'm asking you'll to get party ready and head to Cohiba in North Goa for a night of dancing and sangrias (or whatever you prefer). This place is LIT especially on weekends. If you want a detailed guide on all the other things you can do in North Goa, then here are the 5 Best Beaches & Food Spots You Can Visit In North Goa.
Once you're done partying, save up some energy to go late night shopping at the Anjuna Flea Market. With a range of knick knacks, jewellery, clothes and more – there's lots to buy from here.
Day 3: Explore Panjim & Dona Paula
Get Mesmerised By The Beauty Of Dona Paula
Chill at Miramar Beach
Eat At Ritz Classic
Shop At Panjim Market
Visit the Floating Casinos
Panjim is the very heart of Goa. It's the perfect mix of beaches, shopping, food, architecture, narrow winding lanes and more. Panjim is quite literally Goa's heartbeat. Start your day by visiting Dona Paula. Blessed with a spectacular 360 view, it's the perfect picture point of Goa.
From Dona Paula, make your way to Miramar Beach. Miramar and Dona Paula are where most of the affluent people of Goa stay and you'll notice the difference in the wider lanes and the tree canopied roads. Soak in the sights and sights and make your way for a hearty lunch at Ritz Classic. You have to have their authentic, drool worthy fish thali. Just writing about it makes me want to have it!
With a full tummy and a fuller heart, head to Panjim market. It's got the cutest knick knacks, Mario Miranda paintings, beautiful tiles and a lot more. In the night, indulge in one of Goa's many floating casinos. Some ships have an entry charge while some don't. You can check the numerous options available.
Day 4: Head To South Goa
Visit Salaulim Dam
Cabo De Rama
Eat At Martin's
Explore Palolem & Agonda
Enjoy A Silent Party
South Goa is that part of Goa that went abroad and got firang wala education. It's softer, quieter, cleaner and definitely way more peaceful from the hustle & bustle of North Goa. South Goa is that part of Goa that not many people talk about, and so you tend to miss it in the mix. It doesn't belong to the typical Goa stereotype of loud music, parties, clubs and a line of restaurants catering more to the rest of India than offering authentic Goan cuisine. Fair warning: South Goa is not for everyone and that's okay. I've met a lot of people who visited South Goa and got bored out of their minds. And then again I've met a range of people (myself included) who have fallen in love with this magical, mystical side of Goa that will steal your heart away.
If you want to check out a detailed guide to South Goa, then do take a look at the 5 Best Places & Tourist Spots You Can Visit In South Goa.
Start your day by visiting the beautiful Salaulim Dam. It's indeed a sight to behold and one of the best spots in South Goa for families and kids.
What's Goa without its forts? From Salaulim Dam, make your way to Cabo De Rama fort. This Fort was built by the local Soonda rulers but was overtaken & modernized by the Portugese in 1763. Sandwiched comfortably between Agonda & Cavelossim beach. Attached to the fort is a tiny 500 meter long Cabo de Rama beach. The fort is an ideal place to catch the sunset. The fort itself is spread over 18000 square meters and is presently in ruins, but given its picturesque location is still worth a visit and some cool photos. You can also visit the St Antonio church nearby that still has services every Sunday.
Settle in to South Goa and stay over at Palolem Beach. This wonder is the laid back side of Goa and is just so stunning. You can walk up and down the beach, climb rocks and ride your way down to Agonda. This one is my FAVOURITE spot in all of Goa and to be honest, I'm in two minds as I write this out. Palolem is that gem of Goa that wasn't even discovered by Indian tourists until a few years ago. Even today, Palolem gets relatively lesser tourists and is an absolute delight to the senses. It has one of the cleanest and calmest beaches in all of the South. The water is relatively shallow and the beach itself is a sight to behold.
Day 5: Chill In Goa Like The Locals
Do Nothing
You know what makes Goa so unique? It's the susegaad life. Susegaad literally translates to lazing around and doing nothing and that's literally what Goa is all about. Eating, drinking and chilling! So on day 5 of your Goa itinerary, we're recommending a day spent by the beach lazing and chilling while you sip on some delicious Kings beer.