Dubai's food scene is truly one of its kind. A melting pot of cultures, this city has the best to offer not just in terms of attractions, but cuisines as well. That said, the cuisines are offered in an exclusive way, making the experience memorable. From dining in the sky to dining in the dark and enjoying a meal in the world's tallest tower, there's a lot that foodies must experience when in Dubai.
The newest addition to this list, is the 3D dining experience at Kempinski Mall of Emirates. The new immersive experience will open doors to the public on 3 September. Banquet Of Hoshena will welcome guests into fairytale-themed a 3D world, complete with illusions, theatrics and 3D technology.
What's On The Menu?
Foodies can binge on an indulgent six-course dinner, running every Thursday and Friday thereafter between 8pm and 10pm.  Food artist Omar Sartawi has developed a one-of-a-kind dinner. The"Bite of the Universe" features exotic dishes ranging from mushrooms to quinoa croquettes, char-grilled chicken and more.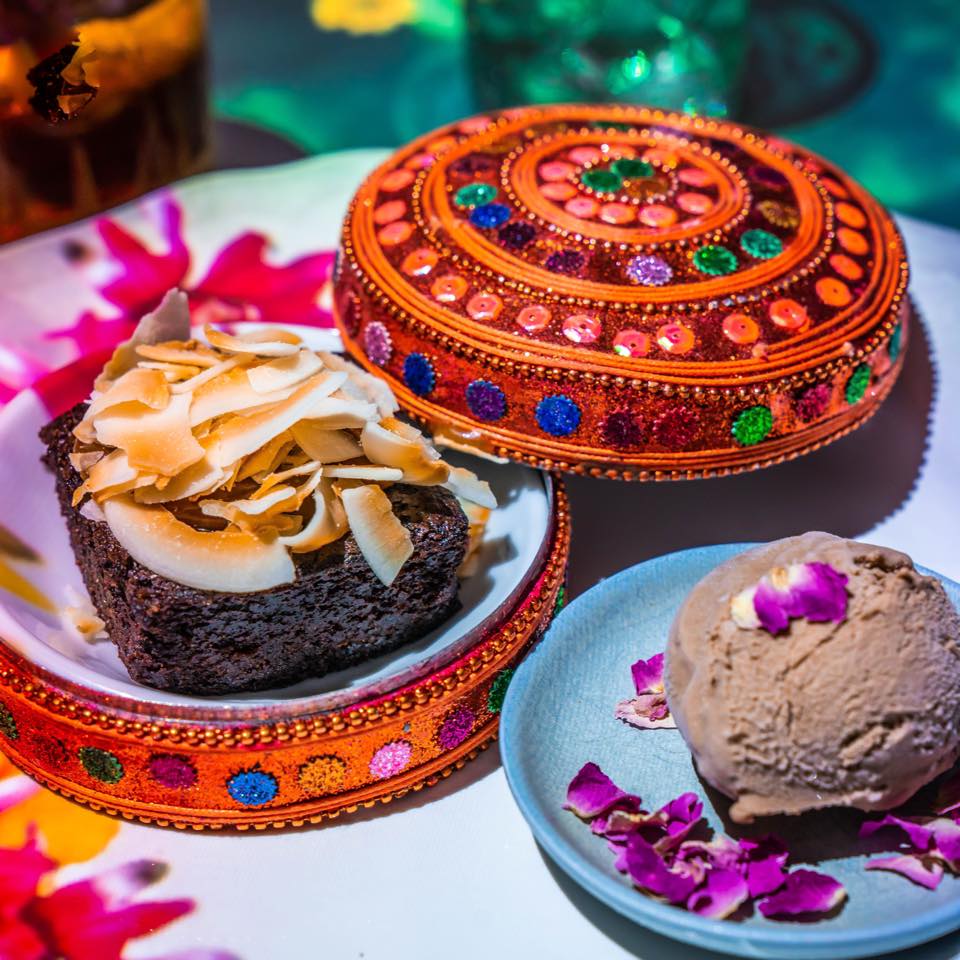 Warm up your appetite with a Mushroom Arancini or savory macaroon with smoked tomato and dry olives. The first course ends with a Cauliflower parmesan soup.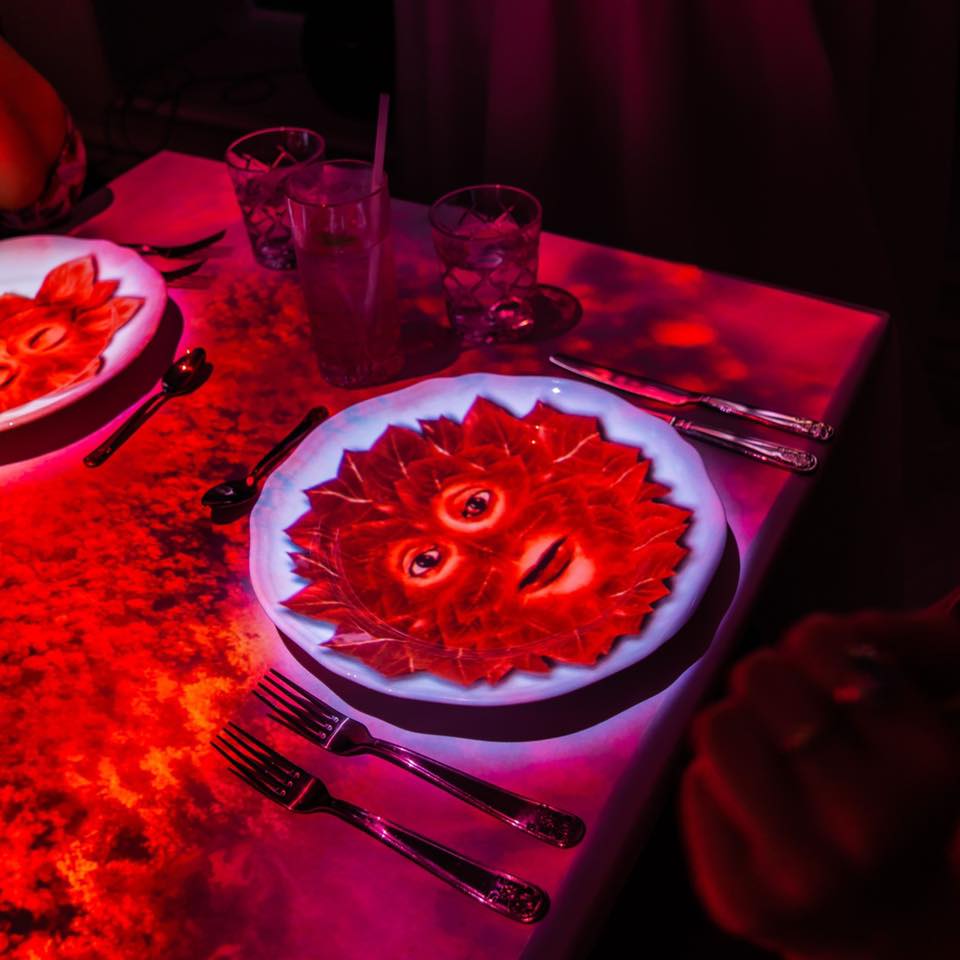 The second course consists of prawns tempura, beetroot and Brussel sprouts skewer. The main course has a whole lot of  options to pick from. Opt for the grilled seabass, lamb, green mussels, confit baby potato, or butternut tortellini.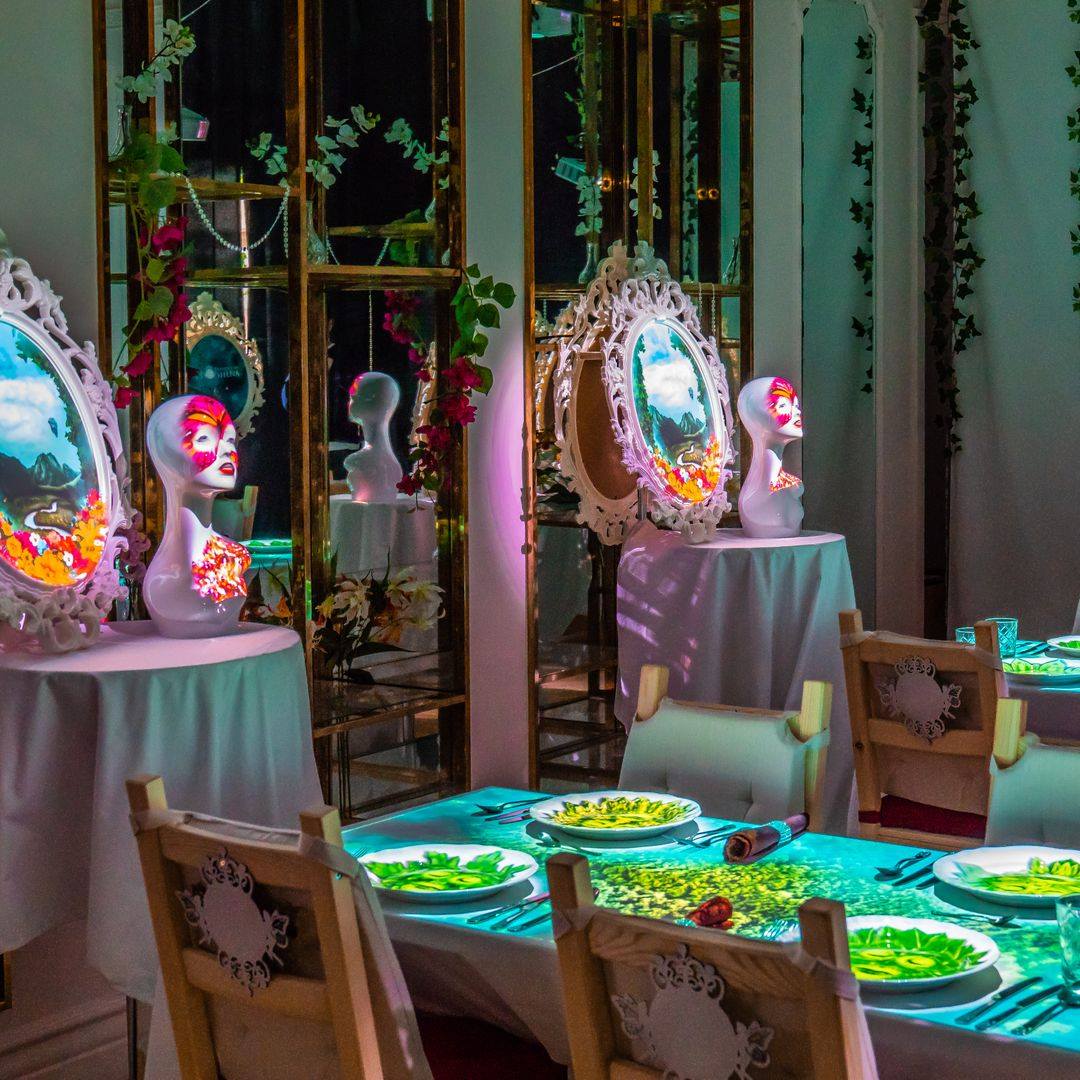 Seal the meal with fresh coconut ice cream, chocolate shell or raspberry gel. The experience is amplified by an ambiance, perfect to transport you to a land of kings, queens, and fairies. Diners can expect animated plates, magical candles and animated statues, perfectly the complimenting the experience. Prices start from AED 390 including the six courses and mystical mocktails.
Deets
Location: Kempinski Hotel Mall of Emirates, Al Barsha,
Timings: September 3 onwards, 8pm to 10pm, Thursdays and Fridays
Price: AED 390
Contact: (04) 409 5999
Dining Experiences You Must Try In Dubai
1. Noire
What if you are asked to dine in the dark? Noire, the French word for 'black', runs on this concept. Darkness is the theme of this restaurant which lets you dine in pitch black darkness. The science behind the concept is simple- by reducing one of the human senses, the others are heightened. The three-course dining experience lets you rely on waiters hovering around in night vision goggles, leading you to your table. It certainly will be a night to remember, as you scramble your way to find your glass and plate. And when you've finished your meal, meet the chef to discuss the dishes.
We recommend you reserve in advance and also check on the menu, as it changes by the week.
Where: Fairmont, Sheikh Zayed Road
Timings: Monday to Saturday- 7.30 pm onwards
Cost: AED 360 per person
Contact: (04) 332 5555
2. Ossiano
Ever wondered what dining under the sea would be like? Ossiano at Atlantis, lets you enjoy a scenic dinner, perched under shimmery chandeliers with more than 65,000 marine creatures swimming by your table. Sounds exciting? Well, that said, don't let the breathtaking ambience take over the most interesting aspect of the restaurant- the food!
Lead by one of the finest chefs in town, the restaurant stands out for its seafood- foodies will love the Ossiano Experience Menu. The ala carte is affordable and has a variety of options you can pick from.
Where: Atlantis the Palm
Timings: 1 pm to 3 pm Saturday (lunch), 7 pm to 10.30 pm Saturday (dinner), 6.30 pm to 10 pm Sunday to Friday (dinner), Bar daily 6.30 pm to midnight.
Contact: (04) 426 2000
3. Al Dawaar
Dubai's one and only revolving restaurant, Al Dawaar is docked at the Hyatt Regency. Revolve around the city and soak in the scenic views of the Burj Khalifa, the sea and the Creek as you enjoy a hearty meal. The restaurant currently has brunch and dinner options. The Friday brunch or the Sky brunch as its rightly called offers an interesting spread of cold cuts, appetizers, soups, main course, and desserts. The brunch is priced from AED 249 onwards.
Taste of Asia offers a lavish spread of Asian delicacies along with international specialities from Singapore, Japan, China, Indonesia, Thailand, Malaysia and Vietnam. The dinner is available every Wednesday between 7:00 pm and 11:30 pm. The dinner is priced at AED 229 per person.
Where: Al Khaleej Road, Hyatt Regency
Timings: Dinner: 7:00pm to 11:30pm, Brunch: 12:30 pm to 4:00 pm (Friday)
Cost: Brunch: AED 249 onwards, Dinner- AED 229
Contact: (04) 209 6914
4. Dinner In The Sky
You'll feel on top of the world with this sky-high dining experience. With tables and chairs suspended 50 meters in the air, Dinner in the sky lets you savour delicacies whipped by ace chefs from The Le Meridien and The Westin Mina Seyahi Marina. And don't worry, you and the chefs will be safely tucked in with a belt so you can enjoy your meal without fearing. Each session lasts for one and a half hours. The first slot starts at 2:00 pm and the last one is at 9:30 pm. Prices vary depending on the time slot and whether you pick a weekday or a weekend.
Where: Skydive Dubai, Al Sufouh
Timings: 2 pm to 11 pm, Saturday to Thursday
Cost: From AED 499
Contact: (056) 819 3296