Beach babies, something exciting is coming up this November! Nikki Beach Dubai is gearing up for the biggest event of the year- the White Party. This year's theme for the White Party is Masquerade and the sun-drenched celebration is scheduled to take place on 2 November. So, party animals, get ready as Nikki Beach Dubai transforms into a carnival of mysterious festivities.
What's It?
Nikki Beach's annual White Party is returning to the city on 2 November 2019. The party has a strict all-white dress code, and promises live music, street performances, huge champagne shows and resident DJs setting the tone for the White Party.
Guests can lounge by the poolside, reserve a table at the restaurant or hire a luxury private cabana. Guests can reach the beach through a jetty or a mooring point set up beside the beach club. This will in turn ensure seamless connectivity between the Pearl Jumeirah island and the entire GCC yachting community.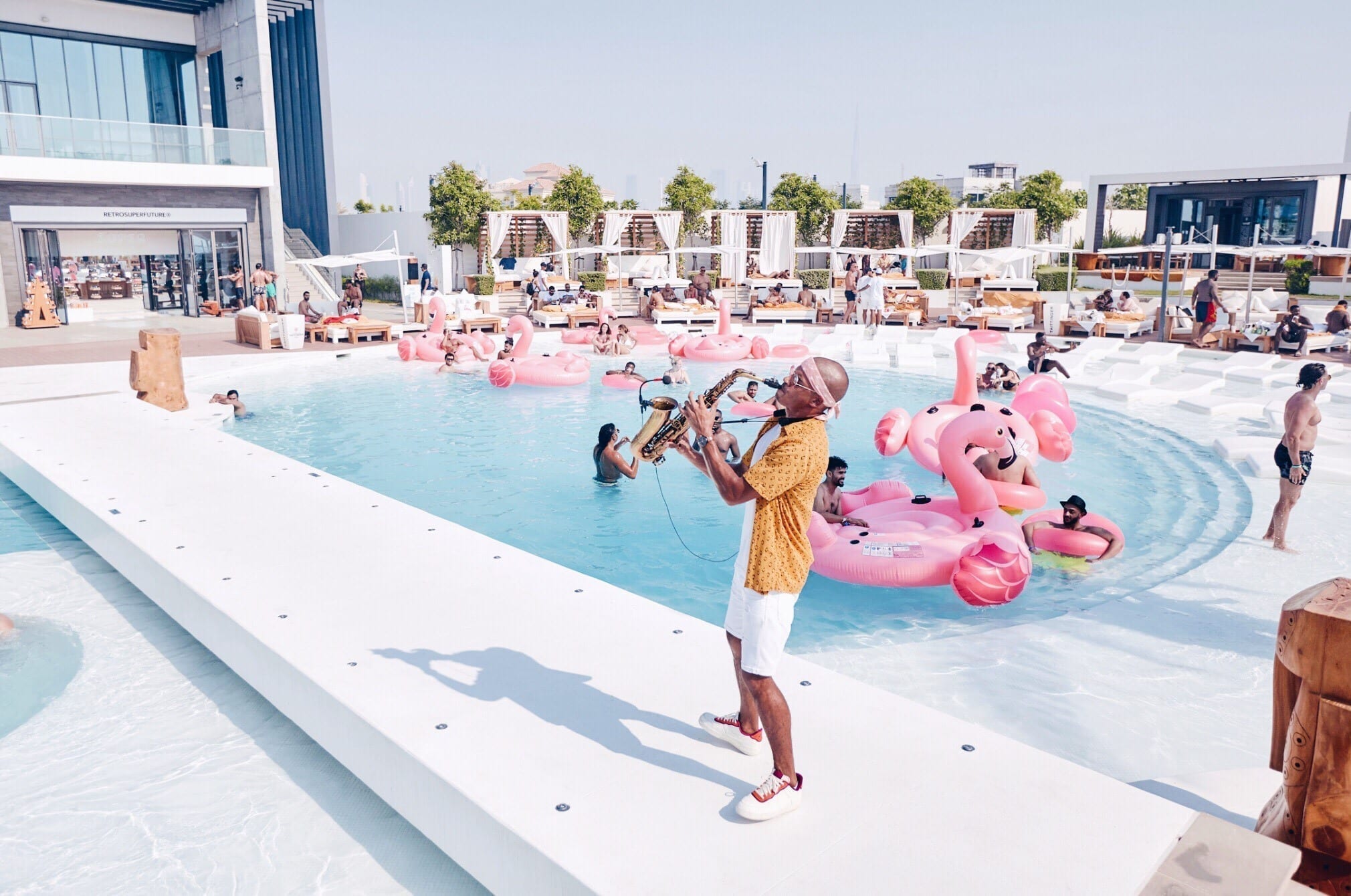 Bookings for the party are now open and start from AED 250 per person for restaurant tables. If you're up for a little more indulgence, go on and book a table for shisha on the terrace or a premium sofa that can accommodate 4-6 guests. The experience is priced from AED 3000 onwards.
For an ultra-luxury experience, book one of the luxury pool beds which seat up to eight people. Prices start from AED 4000 and  includes a bottle of champagne and vodka.
Speaking about the party, Nikki Beach Dubai's General Manager, Isabella Murgu said: "Each year we celebrate the White Party under a different theme to surprise and delight our guests. This year's Masquerade theme will add a touch of of mystery to what is sure to be, a glamourous celebration."
With Nikki Beach turning 20 this year, the party only gets more special this year. The concept is the brainchild of entrepreneur Jack Penrod and his wife Lucia, in Miami Beach in 1998. Today, Nikki Beach Global has grown into an international, multifaceted luxury hospitality company, with 13 beach clubs around the world, including Versilia, Saint Barth, Saint Tropez, Dubai, Monte Carlo, Marbella and Ibiza, and 5 hotels and resorts.
Deets
Date: Saturday, November 2, 2019
Time: 12:00 pm- 9:00 pm
Dress code: Strictly white