UAE's National Day is celebrated on a grand in the country. Every year, residents ensure to decorate their cars with patriotic decals and join parades to celebrate the National Day. People wave flags from their cars, play music and make the most of the day. But this year, thanks to a covid-19 pandemic, things are going to be slightly different. To ensure safety, celebrations are expected to be more softened, and Abu Dhabi Police issued a series of guidelines for the same.
Also read: UAE National Day: Fun Things To Do In Dubai, & Abu Dhabi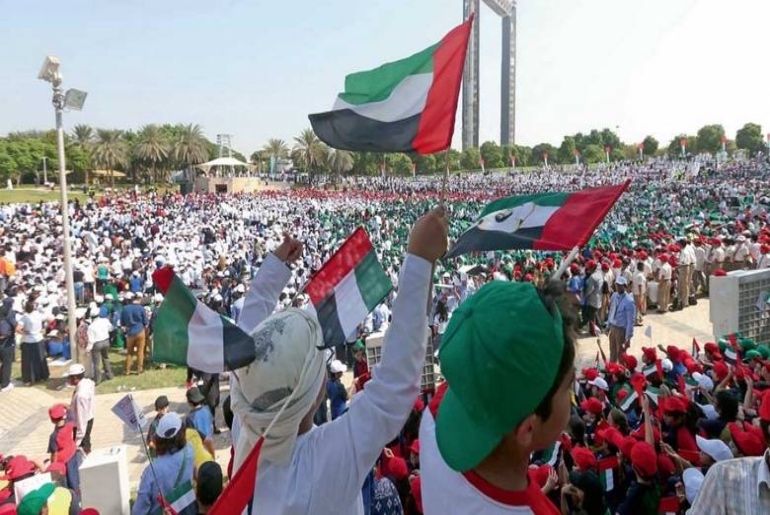 Citizens Can Be Now Decorate Carsx Between November 25 And December 6
For the motorists, you will be allowed to decorate the cars between November 25 and December 6. However, the decoration this time cannot be placed over the windows in a way that would prevent officers from seeing inside. You can use national phrases and UAE flags for decor while ensuring to not obstruct the view of the driver.
Also read: Emirates Announces Massive Discounts Ahead Of National Day; Return Flight Start At AED 1925
For people, not more than three people are allowed in one car. The driver and two passengers must wear face masks at all times and must be visible from outside the car. Police have also said that people should remain in their vehicles at all times and not stand through the sunroof or hang out of open windows. People in the car should remain seated with their seat belts fastened.
For People Who Don't Follow The Rules Have To pay AED 2,000
For passengers, one also need to make sure to not spray sill string or paint at people. People found driving recklessly or imperilling others will face a fine of AED 2,000, 12 traffic points and will have their car impounded for 30 days.
Also read: UAE Announces New Guidelines Ahead Of National Day, Christmas And New Year Celebrations
For the national day celebrations, public and private sector workers will get a three-day holiday from December 1 to 3.