In a Sunday Brunch interview with Curly Tales, actor Aditya Roy Kapur revealed that he loves exploring Mumbai more than any other place in the world. But he always cannot, given the insane fan following he has earned as an actor. He gets mobbed, obviously. Speaking to Curly Tales, the actor said, "The silver lining of the pandemic was the mask, I could step out anonymously." The actor also revealed that his friends denied hanging out with him after he gained popularity, as by the end of the day they would become his bouncers. Aditya said, "I couldn't go to places anymore and chill the way I always would."
Aditya Roy Kapur Travels Aboard At Times To Hide From Limelight
When asked if he enjoys the attention from the fans, Aditya said, "I definitely enjoy it. I value it as well. I think what makes us actors is the audience and their love. It definitely feels good and inspiring." But at times, he needs to hide from the limelight too. "Whenever you travel abroad you do get recognised less. In some areas, you get recognised a lot. But there are many places you can go where people don't know who you are. I do need to do that every now and then." said the actor.
View this post on Instagram
Also Read: Aditya Roy Kapur Interviewed Katrina As A VJ, Did Fitoor As A Lead 10 Years Later
"This Is My City, I Want To Party Here.": Aditya On Mumbai
Aditya also added that there is a different kind of fun in exploring one's own city. "People tell me to go abroad and party. I say this is my city, I want to do it in my city. That's why I have grown up doing what I wanted. I still do it. I still go and party." The actor revealed that he even used to go fishing at Powai Lake with his father.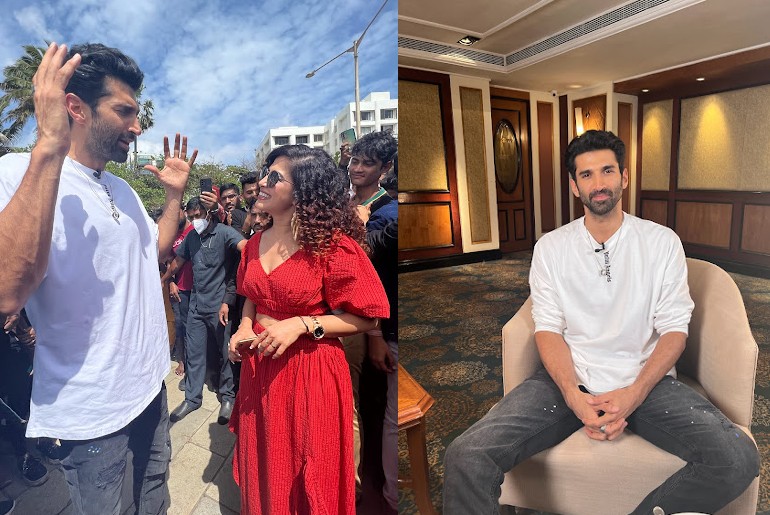 Aditya also said that he had embarked on solo trips in America, Hawaii and Europe. In India, he loves the historic city in Karnataka, Hampi, which has ruins of the Vijayanagara Empire.