Domestic airlines started to operate from May 25 onwards. Indian airlines actively started taking bookings from June 1. In about two weeks' time there has been a surge in the demand for bookings, which are now giving a sigh of relief to the industry. According to reports, there has been an increase of 45-50 percent in the number of bookings being made by travellers.
Increase In Demand Could Be A Relief For Domestic Airlines
The aviation industry has faced massive losses due to the pandemic. The travel slump caused many international airlines to shut down, and even go bankrupt. The domestic flights were also not operating for almost two months, until a final nod was given by the Ministry of Civil Aviation. Despite, the hesitation, many people decided to book flight tickets; with most of them just wanting to make their way back home. This has resulted in an increase of 45-50 percent in terms bookings being made, that has been witnessed in the last week since May 25.
Also read: Domestic Airlines To Sell Tickets From 1st June
Domestic airlines have been operating at 70-80 percent seating capacity. In fact, on sectors like Lucknow and Varanasi, the flights are operating at 100 percent capacity. According to reports, on certain sectors flights are over booked. "Leisure is not one of the reasons for booking. A lot of people are making their way back home. For us, there has been an increase in the load towards the eastern regions, with the starting point being metros, as a lot of people might be making their way back home," said Mr. Vinod Kannan, CCO, Vistara.
How Are People Gaining Confidence To Travel
For a lot of people, the need to return home trumps all. For others, for whom , it really isn't a necessity, they are gathering the courage to take a flight to the desired destination. There are numerous safety measures that are being taken by the airport authorities and the airline to ensure a safe flying experience. Mandatory face masks, shields, temperature checks, physical distancing, contact-less checking, have become a new normal of travel.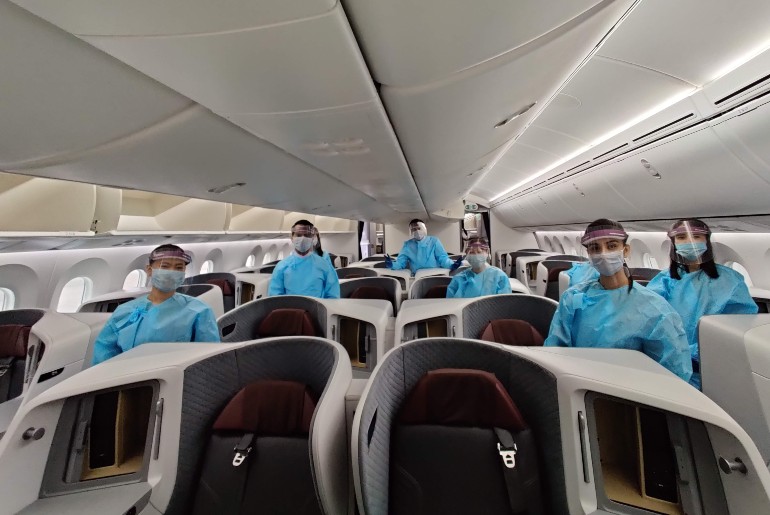 Also read: DGCA: Wrap-Around Gowns For Middle Seat Passengers
Seeing the current scenario, the number of bookings might increase; but we suggest that you do not travel unless it is absolutely necessary.