Akshay Kumar's new release Prithviraj is a period drama focusing on the heroism of King Prithviraj Chauhan as he battles against Muhammad Ghori. Akshay will be portraying the character of the fearless king and a legendary warrior in the film. Aditya Chopra, the film producer, had a whopping 25 crore amount allotted just for the set design. To shoot the film, they recreated the 12th century Delhi, Ajmer and Kannauj from scratch.
Why Did The Filmmakers Choose To Recreate?
Akshay Kumar, playing the protagonist Prithviraj Chouhan, said that it was essential to project the place as authentically as possible for the audience to get a glimpse of what Delhi looked like during the earlier times. Considering Delhi eventually became the national capital, they focused on making the film a visual delight for their audiences.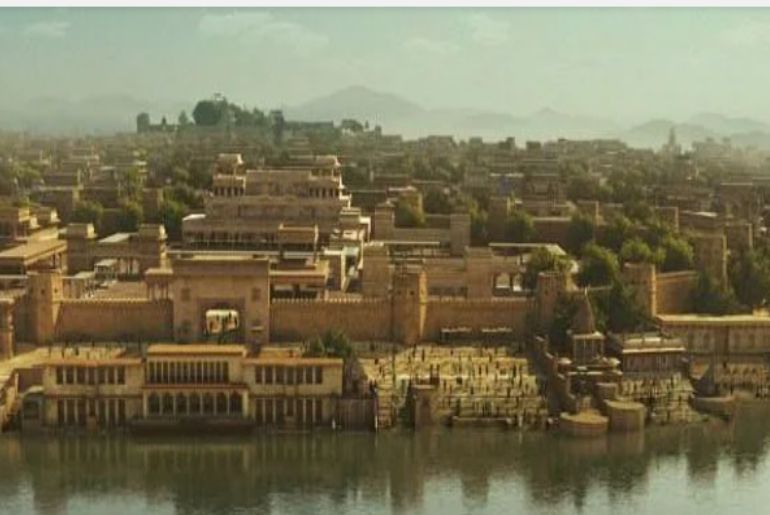 How Did The Prithviraj Team Recreate This Iconic City?
The set design team for Prithviraj took on the big task of recreating this historic city with real marble, engaging around 900 workers for more than eight months. A true marvel in itself, everything in the set has been recreated, even Prithviraj Chouhan's palace.
All we can say is that the film will undoubtedly be a visual delight for the audience who love a period drama. And we can't wait to watch this magnificent film that will depict how Delhi looked in the 12th century. And the trailer of the film indeed tells that the Prithviraj cast and crew have outdone themselves.
Also Read: Delhi's Favourite House Of Ming At Taj Mahal Hotel Re-Opens With A New Avatar
Manushi Chhillar's Debut With Akshay Kumar
The film will also feature Manushi Chhillar Indian actress and model, the winner of the Miss World 2017 pageant. She also recently cut a cake with Akshay Kumar.
View this post on Instagram
The film will be released on June 3 in Hindi, Tamil and Telugu.
Also Read: 5 Awesome Trips You Can Take Near Delhi Within ₹5000