Saudi Arabia's iconic food joint, Al Baik, has finally made its way to Dubai. Yep, Dubai-ites can now enjoy the delicious treats from Al Baik at The Dubai Mall. Known for its exceptional flavour and 18-spice recipe, Al Baik is already huge in Dubai. And since its launch in Dubai, the famous restaurant is getting a crazy response. With people waiting in queues for hours, Al Baik is flocked with people at all times. Earlier, Al Baik's menu was restricted to just one dish- Chicken Nuggets Meal For AED 15. However, the restaurant has now included more items to its menu. Read on to find out.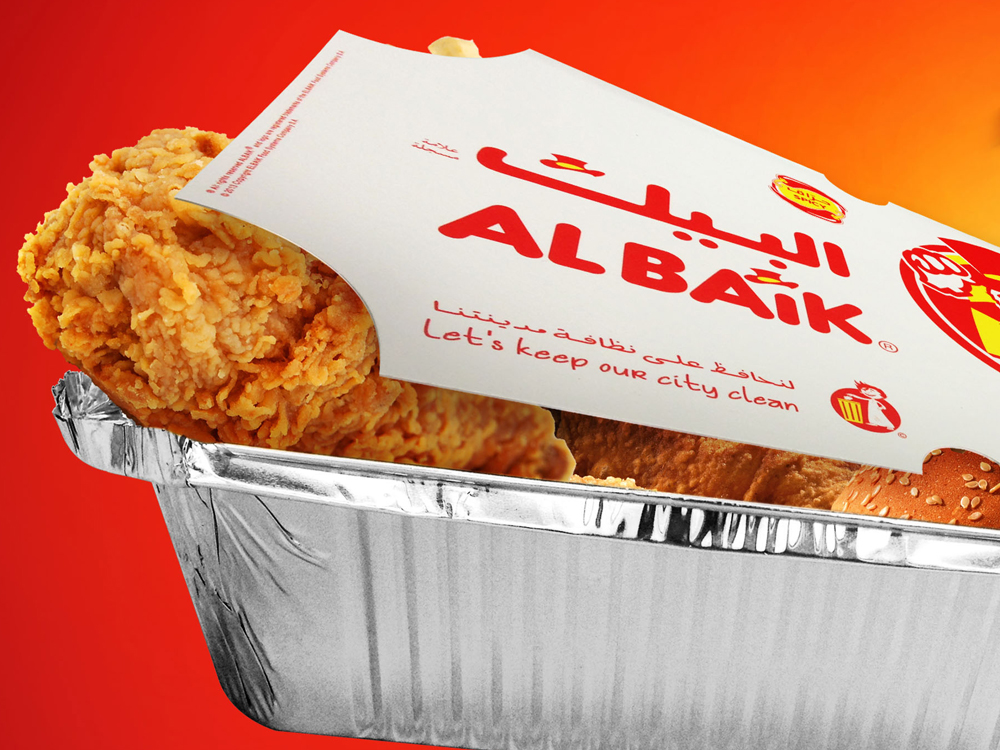 Al Baik Is Now Serving Chicken Burger, Corn Cob & Ice Cream  
The restaurant is known for its Chicken Meal. The delicious meal includes eight chicken pieces with fries, garlic sauce and a bun. However, the restaurant has now added other delicious dishes to its menu. Foodies can now bite into the Double Baik burger for AED 7.5. Besides, you can also have corn cob for AED 5.5 and finish off your meal with an AED 3 ice cream. Now that's a sumptuous meal for AED 15 right?
Also read: UAE's Hidden Gem Golden Tasty, Launches First Car Dine-in Service In Sharjah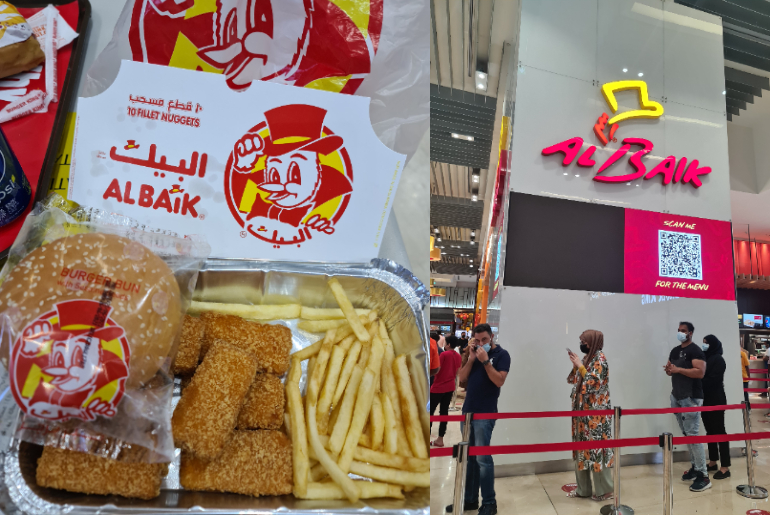 What Can Foodies Expect At Al Baik?
A brainchild of Shakour Abu Ghazalah, Al Baik was established in Jeddah in 1974. Since then, the brand has over 120 branches throughout Saudi Arabia and Bahrain. The brand was started when Abu Ghazalah realized there was a gap in the food market for high quality, affordable food served in a hygienic environment.
The brand is particularly preferred as it combines exceptional flavor and its no surprise that the secret to its taste is a 18-spice recipe. And now, Dubai-aites can savor this delicious chicken, as the popular home grown restaurant chain brings a range of dishes to Emiratis for the first time.
Karim Hajjali, CEO of ServQuest, said: "Many visitors to Saudi Arabia return with fond memories of ALBAIK. Likewise, Saudis and Ex-KSA Residents living overseas will often find themselves craving for ALBAIK dishes. We are proud to partner with this much-loved brand on its long-awaited arrival to the UAE and are delighted to introduce diners in Dubai to the unmistakable taste of one of the Kingdom's unmissable culinary treats."
Well, we've been researching and writhing so much and now we're really hungry! Are you also waiting to dig into Al Baik's lip-smacking chicken?
Also read: Legendary Tango Dancer Enrique Macana Opens Dance-Themed Restaurant At DIFC, Dubai