Babymoon is the new trend in Bollywood of late. And looks like the rumors about Alia Bhatt and Ranbir Kapoor travelling to Italy for their babymoon are true! Yes, you heard it right. Alia Bhatt shared a beautiful sunkissed picture on Instagram today and Sonam Kapoor's comment on her post has confirmed that the Dear Zindagi actor is in Italy on her babymoon with husband Ranbir Kapoor. Well, with a little one on the way, an Italian babymoon is just the thing we feel! With yummy food and sun-soaked streets, Italy Babymoon is totally a winner for the new parents-to-be.
Alia Shares Sunkissed Selfie From Italy, Sonam Says She Went There For Her Babymoon As Well
Alia Bhatt and Ranbir Kapoor are currently counting blessings and days for the arrival of their little one. Recently a Pinkvilla report revealed that the couple had left for a vacation in Italy! And now it's Sonam Kapoor who has revealed another piece of news about the couple. Apparently, Alia Bhatt and Ranbir Kapoor are celebrating their babymoon in Italy. Alia, today, took to Instagram to share a sunkissed selfie from Italy with the caption, 'Eternally grateful for this sunshine – THANK YOU for all the love my lovesssss'. Later, taking to the comment section, Sonam wrote, 'I went there for my Babymoon too! It's literally the best! Have fun!' Looks like Italy is a favorite destination for Btown couples to celebrate their babymoon!
View this post on Instagram
Why Is Italy Perfect For A Babymoon
If you are planning for a European Babymoon, Italy is the best place to do so! With a baby on the way, it's the time of your life when you want to relax and wait for them to arrive. And Italy offers some of the most beautiful landscapes, welcoming people, delicious cuisine, and a very appealing and comfortable atmosphere for a peaceful stay. From sun baths in Tuscany to slow Village strolls in Sardinia, or fishing in Sicily to shopping in Milan, Italy has it all. So all the parents-to-be, pack your bags now because we are sure Italy will give you memories of a lifetime!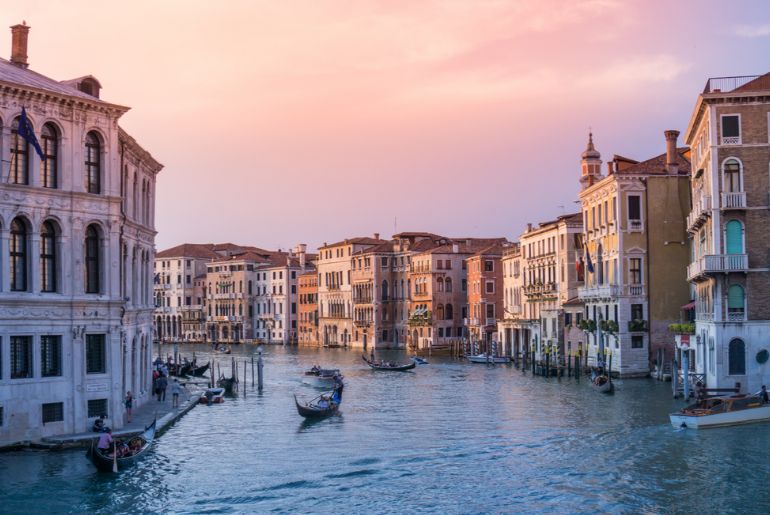 Also read: Alia Bhatt And Ranbir Kapoor: Favourite Travel Destinations