A village in Italy which was submerged due to floods in 1940s, might resurface soon. Fabbriche di Careggine in Tuscany, was abandoned in 1947. A dam was constructed on the Edron river that led to the nearby man-made Lake Vagli being flooded. Therefore, people had to leave the village.
What's It?
According to records, the lake was drained four times: 1958, 1974, 1983, and 1994. And now, the lake will be drained once again, thereby revealing the sunken Italian ghost town. As per the company that constructed the dam, there is a possibility of the lake being drained once again in 2021. This is being done to boost tourism in Italy. After all, who wouldn't want to witness a historic village that has resurfaced after ages!
Can People Visit The Village?
Do note that even if you do pay a visit, you will not be able to roam the streets of the ghost town as they are all submerged under 34 million cubic meters of water. You will however be able to see it. As of now, plans are on to drain the lake, although an official date has not been announced yet.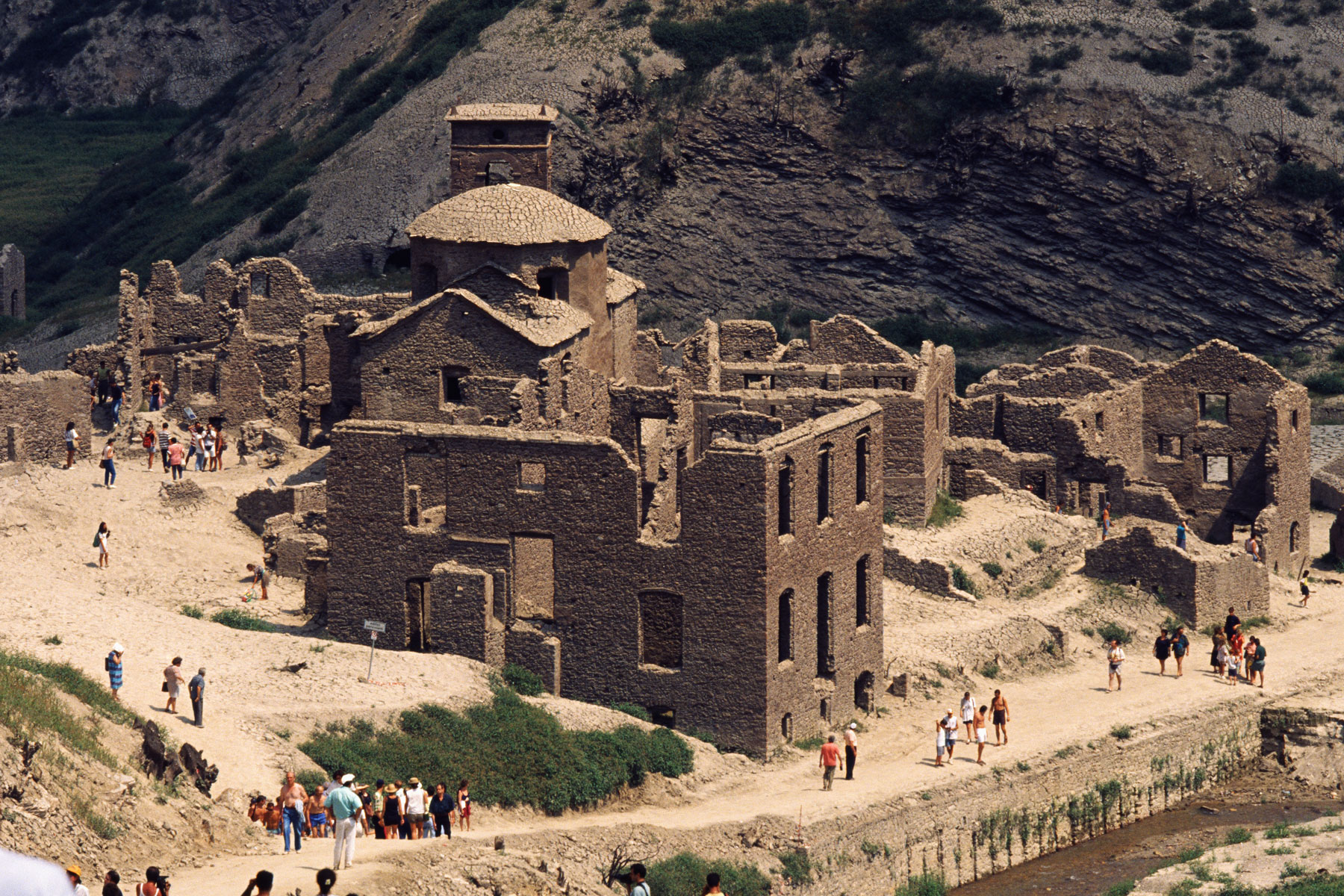 Also read: Australia Is Home To Bubble Gum Pink Lakes & Its Stunning
What Else?
Meanwhile, did you know California has a street dedicated to bubble gums?
The 'Bubblegum Alley' in San Luis Obispo, California is one of the most popular attractions. The walls of this alley has a huge collection of used bubble gums (Ewww). The small alley is 15-foot high and 70-foot long and is lined with chewed gum left by passers-by.
The Story Behind The Bubblegum Alley
There are several beliefs around why this alley is covered in bubblegums. According to the San Luis Obispo Chamber of Commerce and Downtown Business Improvement Association, the tradition began after an event conducted at the San Luis Obispo High School. Few others believe it started during the rivalry between San Luis Obispo High School and California Polytechnic State University (Cal Poly) students. The Bubblegum alley was then established by the 1970s.
Also read: Check Out This Insta-Worthy 'Dessert Museum' In Manila, Philippines
However, complains poured in that the alley was unhygienic. It was then cleaned twice the same year. But nothing stopped locals from sticking used gums on the walls, which brought back the attraction to life. Despite the innumerable issues it caused, the alley became a famous landmark amongst the locals. Through the years, the Bubblegum Alley has been featured in television shows, news programs, and in newspapers around the world.