1. Stop Yelling Orders , We Are Not DEAF!
The music could be loud or your adrenaline pumping but your bar tender is most likely an inch away from you, maybe closer than your partner before you kiss. We can hear you loud and clear from that distance & mentally remember your big order with special instructions too, if you yell it makes us wonder if we belong to the same human race like yours. So please we request you all with folded hands to call your orders slowly, be clear and sure of what you want. We take pride in giving recommendations and are all there until the wee hours of the morning only to make your evening special.
2. Do You Know Who I Am?
We work some very long and unusual hours and trust me our day never begins or ends anything like or close to yours. We are very sleep deprived & must have missed out on the current affairs and some of us knew the American Elections results a week after it being officially published. Regardless of who you are we will make your drink with the same skill set & love as for anyone else. We cannot reinvent the cocktails recipe for a minister's son/daughter or recognize you from thousands of people in the crunch hour with dim lights to make it worse. A small tip if you ever take the trouble of asking our names and introducing yourself we will never forget you and remember your drink /preference for the lifetime.
3. A Reply To A Hello Is Hello
When we welcome you at our bar with a polite "good evening" or "hello" kindly have the courtesy to reply back with a hello. Do not go ordering your drinks straight as if the person who just greeted you is a wall. There is no harm in being a little compassionate or well-mannered to people who maybe don't earn as much as you do and are possibly very passionate about their craft. Not everyone at your service is a servant, even if one is by job; we would rather be treated how you'd like to be treated yourself.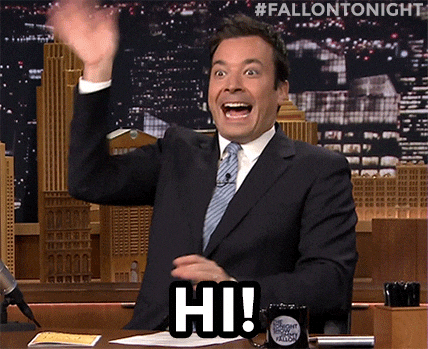 4. My Mom & Dad Chose A Name For Me, Please Don't Change It
If for any reason you haven't caught our eye and we are busy making drinks, kindly wait for few minutes. An "excuse me" would also be great to get our attention. Leave the rest to us from here on. Please don't whistle, wave or make weird sounds. We are not ape men. We are barmen and I assure you we understand a bit more then signs and can speak too. Worse please don't every call us with a name of your choice or chief, pilot, Doctor, AAAAA, Bhaiya, uncle, dude, bro. A small tip we all wear a name badge which is bold and clear. Please take a second to roll your eyes on to it; we like to be called with what our parents named us. Please save us from your version of reincarnation.
5. Allow Me Some More Time Than Your Big Mac!
Unfortunately we live in a country where everyone's late or in a hurry. Waiting is considered a sign of insult. In some cases, Patrons expect us to have their drink ready even before it can be ordered. Your cocktails are made with a lot of love retaining the freshness from the ingredients and using them only when ordered. Just because your Big Mac appears like magic which was made a year prior to you consuming it & micro waved for few seconds it does not mean everything should be there in a jiffy. A gentle reminder we also have two legs two hands – no less or more than yours. Respect the skill and the only one who will benefit from the wait is you because you will get the end result which is a good drink not us.
6. Get In The Queue, They Taught Us In Primary Schools
We follow a very simple protocol when dispensing drinks – first in, first out. So you could be on the VIP list but to us you are a guest like all the others. Like other good things in life unfortunately you will have to wait for this one too. Rome wasn't built in a night and neither is a Negroni. If we do prioritize a lady before you please keep in mind we are following a very basic hospitality norm of "Lady First". We are not doing this based on their looks or aren't being sexist either. Neither are we trying to impress them in a hope of getting their number.
7. Mojito Sans Ice Is A Severe Crime
Cubans gave us this beautiful drink called Mojito where ice plays a major role. The real taste of very basic ingredients like mint leaves; soda, sugar, lime juice & Bacardi are only imparted through ice & adding crushed ice till the rim of the glass is also the authentic way of making it. Please do not treat it like a fresh lime soda and make your own version of it. It is very disheartening for us to change the methods of classic cocktails. If you are on a diet, please order a salad which is on our menu. Remember, all alcohol contains sugar as a part of their making process. We can minus the sugar syrups but it's not going to taste the same.
https://giphy.com/gifs/years-prison-wedgie-fna5uf9PIUo9i
This letter was submitted to Curly Tales by a famous bar-tender who wishes to remain anonymous.
LIKE Curly Tales on Facebook | Instagram | Twitter
You can subscribe to our newsletters