Due to the rising coronavirus cases in Karnataka's capital, Bangalore, the state government announced a complete lockdown in Bangalore from 8 pm on July 14 to 5 am on July 22. Bangalore has 18,387 active coronavirus cases and 274 deaths as on July 12. The Karnataka government released a fresh set of guidelines concerning the services which will remain open or closed during the said period.  Intra-state, inter-state movement of passenger vehicles will be permitted with passes already issued.  It announced that essential services like hospitals, grocery shops and scheduled exams are permitted. The Karnataka government also revealed that food delivery services are allowed in the state from 5 am to 10 pm amid the lockdown. E-commerce firms can function from 5 am to 8 pm. However, here's a complete list of services which will remain open or shut during the lockdown period from July 14 to July 22.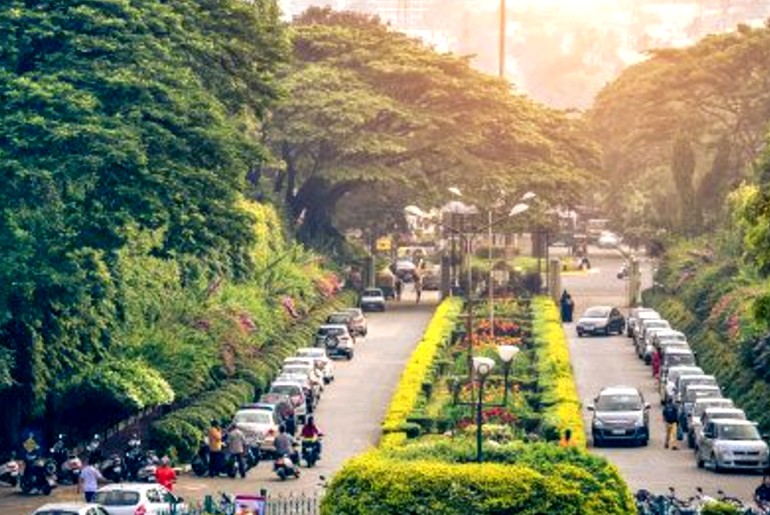 Services & Activities That Remain Open
Shops selling essential items like milk, groceries, vegetables will be open from 5 am to 12 pm in Bangalore and it's surrounding areas during the lockdown
Home delivery of food will be permitted from 5 am to 10 pm.
Essential items are allowed. This shall reduce the movement of people from outside their homes.
E-commerce companies can function from 5 am to 8 pm
Secretariat offices in Vikas Soudha and Vidhana Soudha will work with 50 per cent strength
Hospitals and medical shops continue to remain open
Construction work can continue where workers are available on site
Civic amenities like LPG supply, petroleum, power, water shall remain open
Flights and trains already scheduled can operate during the lockdown. People can use their tickets as passes to reach the airport and stations.
Also Read:Bars And Nightclubs To Suffer The Most With Social Distancing Norms: NRAI President
Services & Activities Not Permitted During The Lockdown
Public transport to remain suspended during the lockdown. This includes KSRTC, BMTC buses, metros and taxis, expect those hired for an emergency. Airport taxis will remain permitted for people who will fly on already scheduled flights during the lockdown
Hotels and restaurants are not permitted for dine-in. However, delivery and takeaway are allowed.
Most government office will remain closed except those offering essential services. People going to work fro essential services can use their organization ID cards to travel.
Gymnasiums, swimming pools and sports complexes shall remain closed
Cinema halls and malls remain shut
Religious places won't be open for worship
Schools, colleges, educational institutions remain closed. However, examination already scheduled shall be permitted with strict adherence to National Directives for COVID 19 management.
Students appearing for exams can use Admission Ticket as a travel pass and use the available mode of transport.
Also Read: Supreme Court Orders Airlines To Refund For Cancellation Amid Lockdown
These fresh guidelines also stated that in containment zones only essential activities hall be permitted. There will be intensive contact tracing, house to house surveillance, quarantine and isolation watch and other clinical interventions when required. Well, right now Bangaloreans you may not be able to travel to your favourite destinations due to the lockdown. But you can go on a gorgeous virtual tour of Hampi with us in the comfort of your home.