Countries are slowly beginning to reopen after the long Covid-19 lockdown. And now after Phuket, Bangkok too has eased the restrictions. Bangkok will finally ease the covid restrictions from this week, the country's prime minister announced on Sunday. Museums, historical sites, botanical gardens, beauty parlours, nail salons and tattoo parlours will open, Prime Minister Prayuth Chan-Ocha said Saturday on his Facebook page.
Bangkok To Ease The Restrictions As The Covid Situation Comes Under Control In The Capital
The restrictions are being lifted because the covid situation in the Thai Capital has now come under control. Several residents in Bangkok have gotten vaccinated, especially in the sectors being reopened. Meanwhile, in terms of flights to Bangkok, Emirates has resumed flights to a whole lot of countries and now there's yet another addition to this list. The airline announced the resumption of passenger services to Bangkok- the world's most visited city, with daily flights starting from 1 September.
The resumption of flights to Bangkok will expand Emirates' current network to 78 cities in September, offering travellers in Europe, the Middle East, Africa and Asia Pacific convenient connections via Dubai to the popular Thai destination.
Emirates Resumes Flights To Bangkok
Flights between Dubai and Bangkok will be operated with an Emirates Boeing 777-300ER aircraft offering seats in First, Business and Economy class. 
Travellers arriving in Bangkok are subject to requirements set by the Thai authorities and certain restrictions are in place. Travellers are urged to check the latest information before booking.
In addition, First and Business Class customers can enjoy Emirates' Chauffeur Drive service on departure from Bangkok, in Dubai, and relax in Emirates' Lounge facility at Dubai International Airport, with health and safety measures in place. Customers can also stop over or travel to Dubai as the city has re-opened for international business and leisure visitors. Ensuring the safety of travellers, visitors, and the community, COVID-19 PCR tests are mandatory for all inbound and transit passengers arriving in Dubai (and the UAE), including UAE citizens, residents and tourists, irrespective of the country they are coming from.
And if Thailand is on your mind, then you must know that Phuket is opening for UAE-ites from July. Yep, after Greece, Seychelles, Bahrain, Turkey and Croatia, vaccinated travellers can now visit Thailand.
Vaccinated Travellers Can Visit Phuket From July 1 And Should Carry Their Vaccination Certificate
Thailand was in two states of mind for re-opening due to the sudden surge in the cases is now ready to welcome travellers in phases. As per a message from the Tourism board of Thailand, Governor Yuthasak Supasorn said,
"We are delighted with the announcement of Phuket's opening as it will ensure the start of travel to our amazing country. Thailand is taking utmost precautions and strictly following SOPs to ensure the safety of tourists. However, in the best interest of all, Thailand will open up in a phased manner for different countries."
Minors Don't Need To Show Certificate While Travelling To Phuket
As per the reports, Thailand's Prime Minister Prayuth Chan-o-cha has approved a plan by the Tourism Authority of Thailand (TAT) to reopen Phuket Province to international travellers who have taken both the shot of COVID-19 vaccine and who test negative on arrival in the province.
Known for its pristine beaches and idyllic setting, Phuket is now set to welcome the vaccinated travellers from July 1. As per the plan, international visitors who plan a trip to Phuket for a week before travelling elsewhere will not be required to quarantine. The said plan will come into place from July 1, 2021, which aims to boost the country's tourism industry.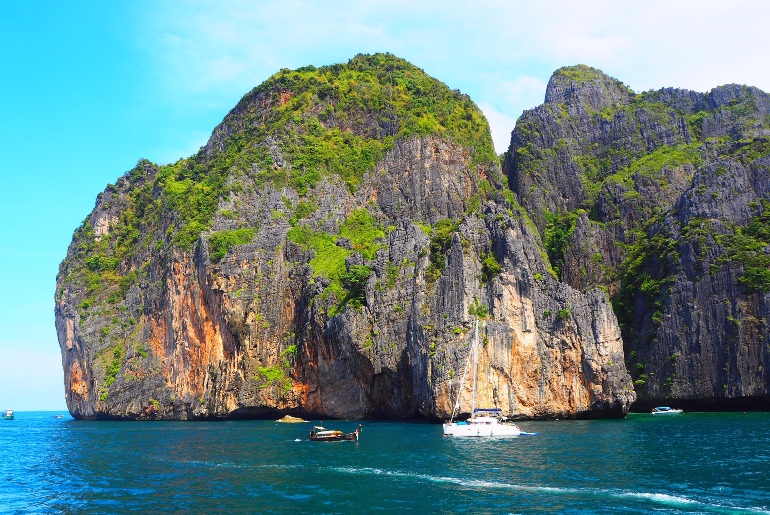 Vaccinated travellers must present a vaccine certificate on arrival. Minor travellers don't need to show the certificate, but travellers aged between 12-18, will have to undergo a test at the airport at their own expense, which will cost around THB1,200 to THB1,500.
Pattaya To Follow Phuket's Plan For Reopening
Besides this, Pattaya is also planning to reopen to foreigners this year, only if 70 per cent of its residents are vaccinated against covid. The plan will be similar to Phuket, where quarantine in Pattaya would be waived for vaccinated foreign travellers. The mayor also said that only vaccinated tourists travelling from countries that are classified as low risk will be allowed to enter Pattaya under the proposed plan.
And during their travel, visitors will be required to say in Chon Buri's Sattahip and Banglamung districts, which includes Pattaya, for 14 days before travelling to other areas. And those travelling to Pattaya will have to stay at a hotel certified by the Safety and Health Administration. The plan still needs to be presented to the authorities for their approval.