I love beaches! There is something absolutely magical about walking on soft sand while the waves caress your feet. So today I am going to tell you about the best beaches I have been to till date.
10. Nangyuan Island Beach, Koh Samui  
The best part is that on this island, there is this gorgeous sand strip that is located between two oceans. You can either chill here or play. The enticing aquamarine waters, the white sand, and the picturesque rocks set the perfect scene for any island lover.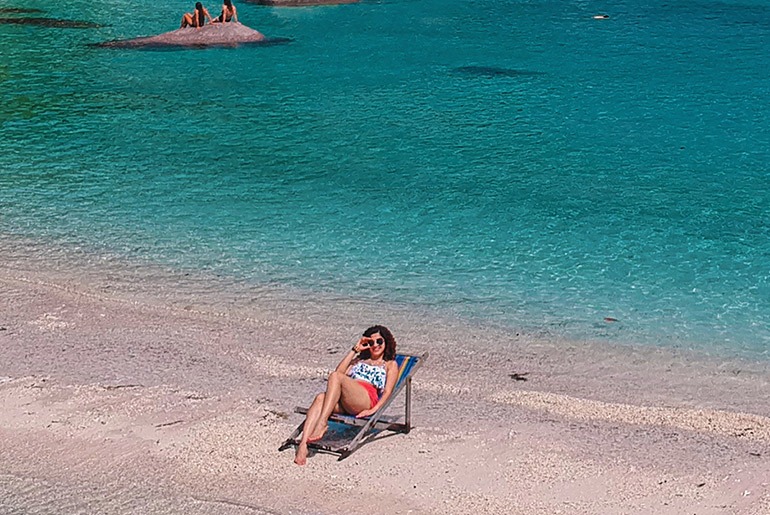 9. Varca Beach, South Goa 
If you've been to South Goa, you know how gorgeous those beaches are. My favourite one is from my recent stay at Caravela Beach Resort where I could just walk by to the beach from my room. Strolling at the Varca beach which is surrounded by lush palm trees is quite a peaceful experience.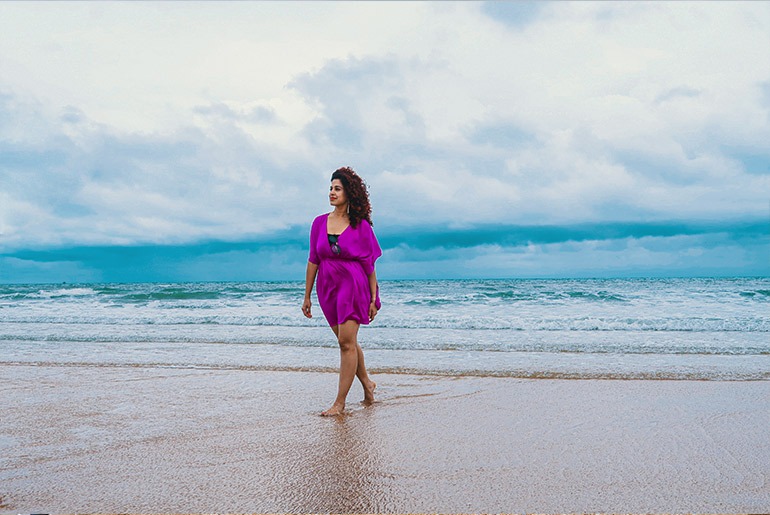 Also read: 5 Ideal Trips For A Brother Who Loves Mountains & A Sister Who Loves Beaches
8. Mauritius
Mauritius is one of those places where you will see less of locals and more of tourists. While one of thinks of beaches as just pristine blue waters and white sand, I am baffled by the amount of greenery this tropical island has to offer.  While all the beaches here are beautiful, you can also explore a unique adventure activity: underwater scooter. Hiring a convertible and driving around is one of the best ways to explore this island.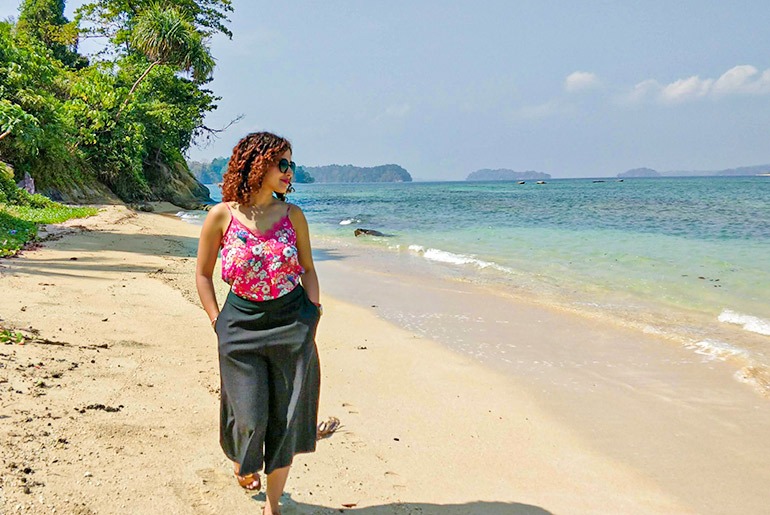 7. Radhanagar Beach, Andaman
Back home in India, Radhanagar beach in Havelock Island is very pretty and  is rated as one of the best beaches in Asia. You could take a dip, have a picnic or just watch the gorgeous sun melt into the ocean right in front of you.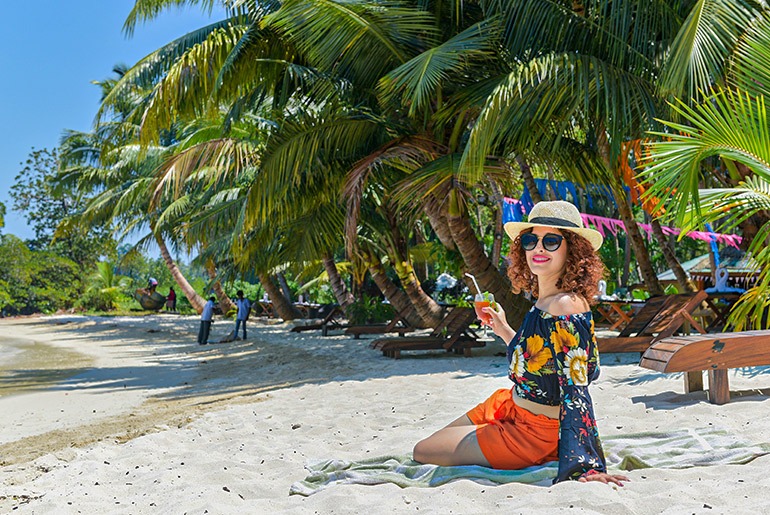 6. Mondil Beach, Darwin, Northern Territory Of Australia 
One of the first few things to do in Darwin is visit the Mindil beach. It is a bustling beach and hundreds of tourists come here to see the gorgeous sunset. An added perk is shopping at the Mindil Beach's night market which the locals take pride in. I still remember the sunset I witnessed here, it has been the best yet.
Also read: 6 Unusual Phenomenons Of Australia That Need To Be Experienced Once In A Lifetime
5. Dhanushkodi Beach, Rameshwaram
The Dhanushkodi beach in Rameshwaram has nature's best and worst to offer. On one side is the quiet and calm Bay Of Bengal and on the other side is the ferocious Indian Ocean. They both meet at Dhanushkodi, the southern most tip of Rameshwaram. In 1964, it was hit by a cyclone and that washed out the entire city if Dhanushkodi along with over 2000 people.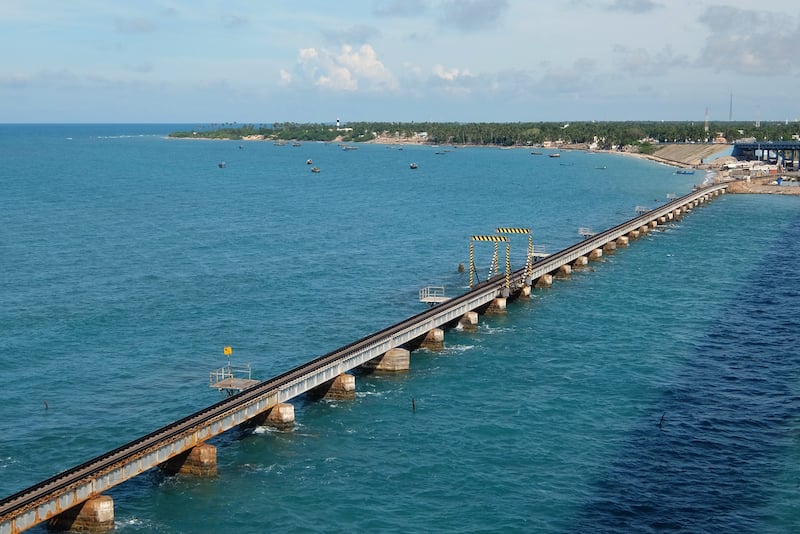 4. Sentosa Island Beach, Singapore 
From ghost town to the lively city of Singapore. Let's head to Siloso beach in Singapore. Right next to Universal Studios and the Waterpark, this is an ideal beach for the children.  But here's something you must know, this is a man made beach but the good thing is, it doesn't seem like one at all. The soft sand here, has been imported in from Malaysia.
Also read: I Travelled With My Daughter To Singapore & I Urge All Moms To Travel With Their Kids At Least Once
3. Yas Beach, Abu Dhabi
Talking of man made islands, how can one forget Yas Island in Abu Dhabi. And when you set your foot on Yas beach, it is hard to believe that this has not been gifted by nature. I spent hours gazing at this man made wonder that gives the exact same relief that nature does. It is also surrounded by some really hip bars and restaurants.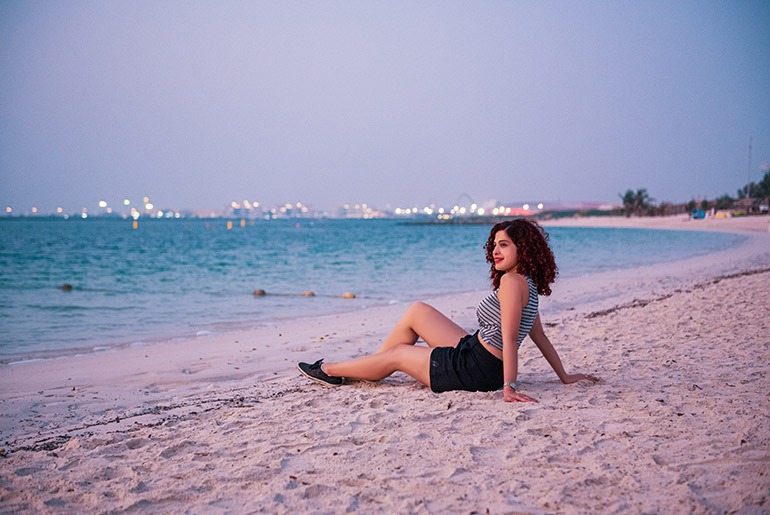 2. Praia Da Marinha At Algarve, Portugal 
Algarve in Portugal is known for its impressive sea caves and rock formations. This beach town is a paradise for those who love tropical life. While all the beaches here are stunning, I quite like Praia Da Marinha. It is also rated as one of the best beaches in Europe.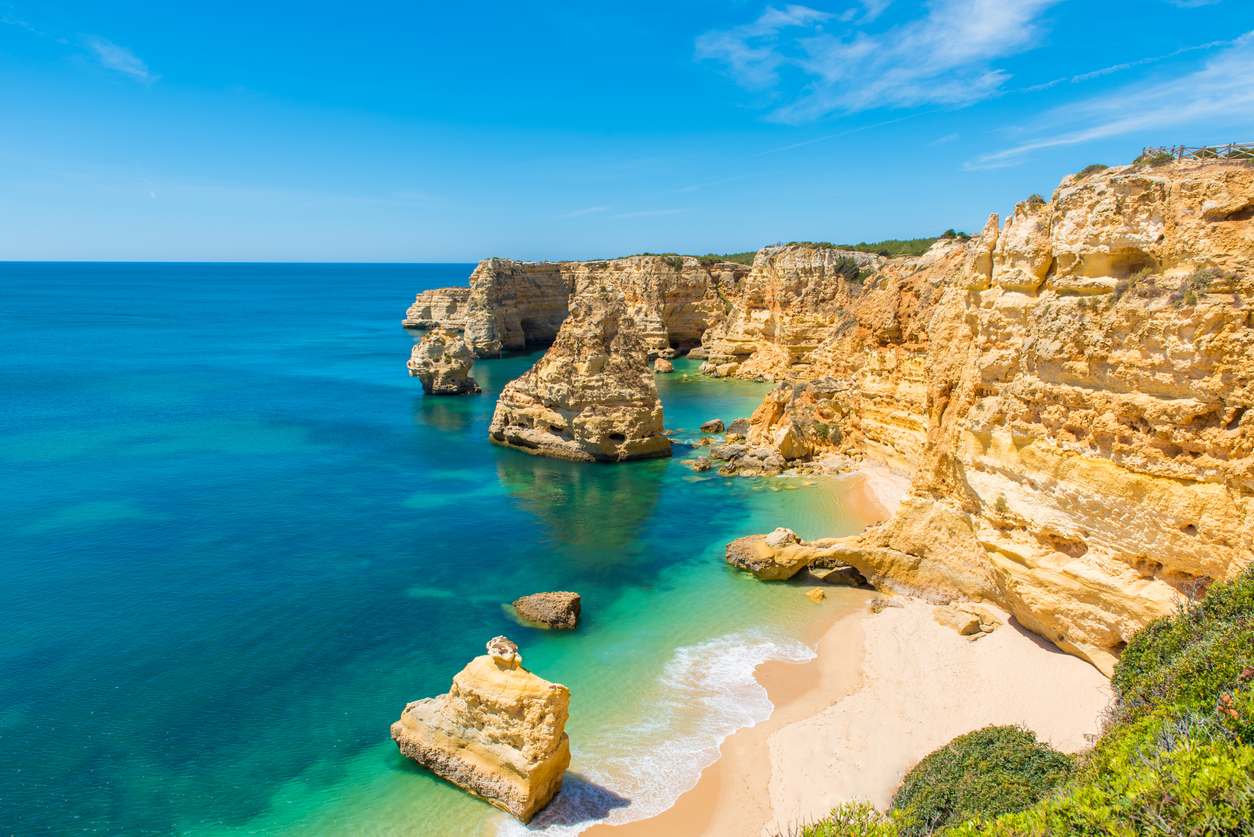 1. Maldives 
Wait, I haven't forgotten Maldives, I just wanted to keep the best for the last. Maldives' white sand beaches, exotic islands, luxurious villas and emerald-green ocean water, makes it a perfect destination for all water babies. There are a number of beaches and water villas here that'll make you swoon; and this is one destination I can never get enough off!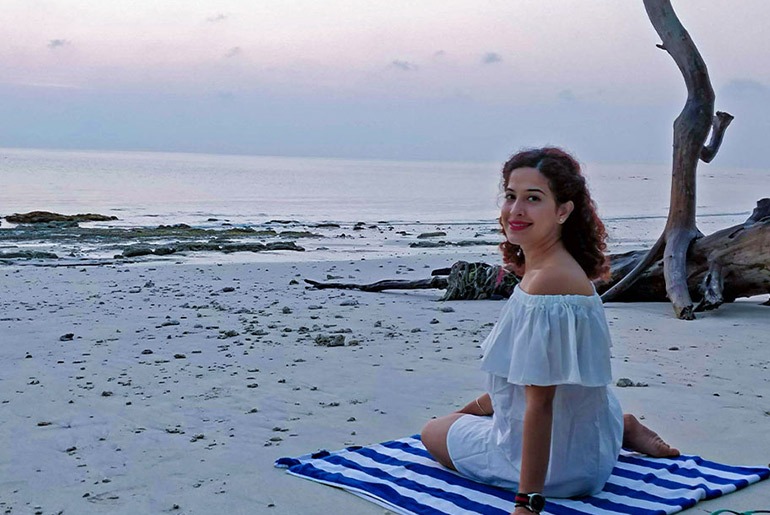 I hope you enjoyed this quick virtual trip to the most amazing beaches I have to be till date. But of course there is plenty on my bucket list. Are you also maintaining one?