If there is one thing that goes way back in time is the concept of sibling rivalry. It's a popular belief that brothers and sisters are poles apart when it comes to the things they want. Be it food, movies they want to watch or places they want to travel to. We would ideally want to leave all the other 'topics of discussion' to the family, and at least find a solution to one, that is beach versus mountains. What if we told you, that there are gorgeous locations in India where you can trek to a beach? Yes, you get to have the best of both worlds.
1. Vagator, Goa
Goa is indeed everyone's favourite beach destination. But did you know that Goa is also known for some amazing treks. Pre-covid, we would make the most of late nights, but now that waking up early would be an option, so why not consider exploring the flora and fauna. Vagator is located in North Goa and is known for the rocky beaches. While on one side you have the palm trees and rocky hills, on the other side, you have the never-ending ocean and gorgeous horizon. If you want to go trekking, we suggest you ask for some guidance from the locals. Beach wear is not the ideal gear for trekking either.
Also read: New Rules In Goa: Night Curfew, Weekend Lockdown, Jail For Violaters
2. Yarada, Andhra Pradesh
Yarada beach is located around 30-minutes away from the town of Visakhapatnam. The most mesmerising thing about this particular beach is the set-up. It's so pristine that you would want the time to slow down. It is surrounded on three sides by the lush green hills and on the other side by Bay of Bengal. If you are feeling extremely adventurous, you can trek to Dolphin's Nose. It is a hill that is located between Yarada and Gangavaram Port, and the view from there is absolutely breathtaking. Also, did you know that Borra Caves near Vishakhapatnam are among the largest ones in India.
3. Elephant Island, Havelock
Havelock islands are known some of its most gorgeous beaches. However, while the ones that are popular are definitely worth visiting, the unexplored ones, are equally mesmerising. Among these is the Elephant beach. It is a popular spot for water-sports like snorkelling, but is also known for its treks. Since most of these beaches are open only for a particular season, it gives the opportunity to the flora and fauna in the area to flourish. So while you might want to opt for a trek here, make sure that you go during early morning hours and not in the evening. You may come back with certain pricks, rashes and bites that could be poisonous and unexplainable.
Also read: I Reached Havelock Island Without Hotel Booking And It Turned Out To Be Quite An Adventure
4. Bekal, Kerala
The Bekal beach is located around 400 kms from Bangalore. These are sandy beaches that are located off the shore of the Lakshwadeep Sea. The best part about this particular area that it has multiple terrains. From beaches to backwaters, even a fishing village and a rocky terrain; you can explore all of this in a small stretch. Climb small hillocks, explore the Bekal fort, and end the trip by dipping you feet into the sea. Sounds like the perfect day.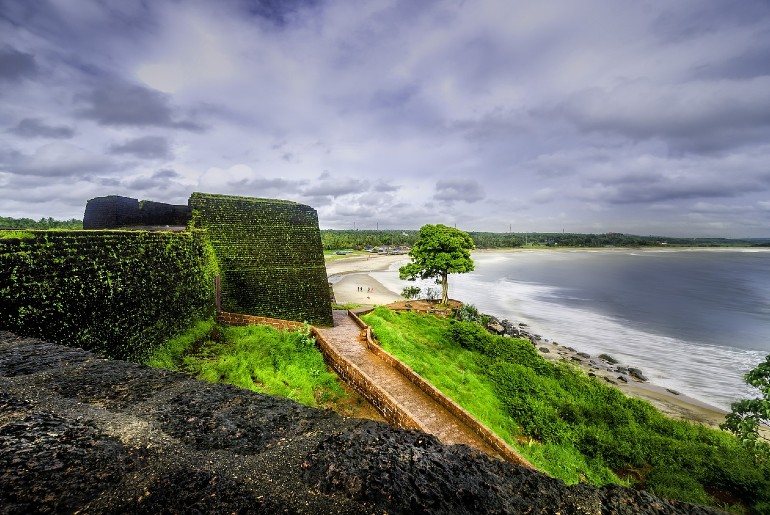 Also read: Kerala Has India's Tallest Shiva Linga That Is 111.2 Ft High!
5. Gokarna, Karnataka
Gokarna is the go-to spots for people who like secluded beach vacations. But did you know, it is also a popular spot for those who like mountain treks with a view of the ocean? The hike from Gokarna beach to Kudle is quite an interesting one. You have the vast expanse of the ocean on one side, sand beneath your feet and the lush green mountains on the other side. Wear the right footwear and you can embark on short treks, as you make your way through the gorgeous greenery, until you reach a point where you get to have a panoramic view.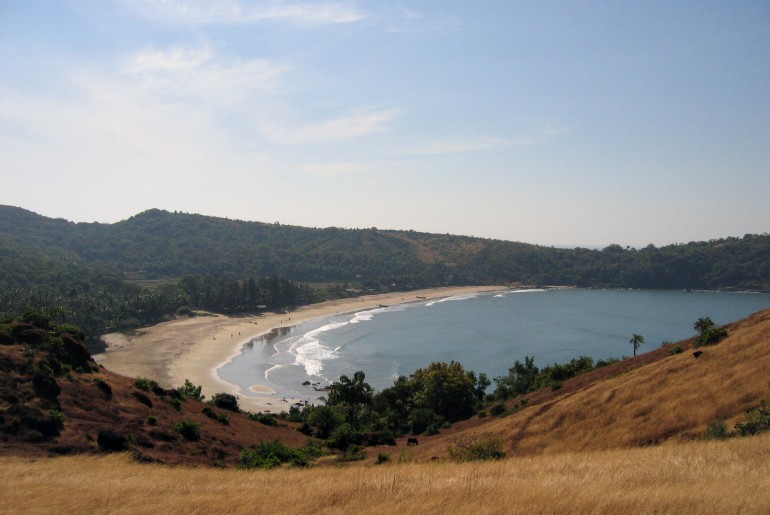 With this, we have just put the biggest debate to rest. Beach or mountains, you ask… we say, BOTH!