Goa opened its doors for domestic travellers on July 2 after Tourism Minister, Manohar Ajgaonkar made the announcement a day earlier. The tourism department of Goa gave permissions to 250 hotels to welcome domestic travellers to the beach destination. Goa Chief Minister Pramod Sawant declared the imposition of 'Janata Curfew' in the state from 8 pm to 6 am. This must be followed every day until August 10. The CM also warned that people violating these rules will be sent to jail. And now, Goa imposes new quarantine rules for people flying to the beach destination. The Airports Authority of India announced on August 5 that the new rule includes pre-booking of accommodation. Read on to know more.
Goa Imposes New Quarantine Rules & Prebooking Of Accommodation
Goa made institutional quarantine mandatory for symptomatic passengers till test results arrive. As per the new directives, all arriving travellers must undergo 14-day home quarantine or 14-days paid institutional quarantine. However certain passengers can get an exemption from home quarantine in the below cases:
Passenger is able to produce COVID-19 negative certificate issued by an ICMR-recognized lab. But this must be older than 48 hours prior to arrival in Goa.
Passenger goes for swab test upon arrival costing

₹

2000. And agrees to stay in paid institutional or home quarantine till the test result arrives.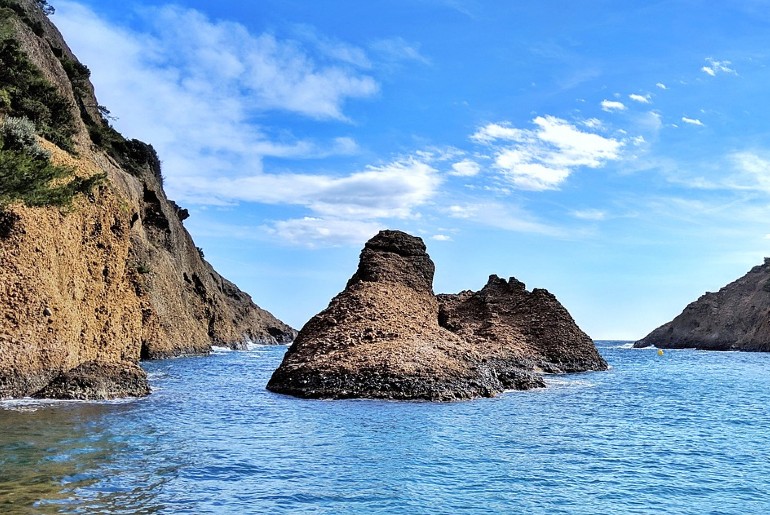 Tourists Opting For Home Quarantine When Arriving In Goa Must Follow These Guidelines
Now, tourists opting for home quarantine need to follow these prescribed guidelines.
Mandatory to pre-book hotels registered with the Department of tourism. Proof for pre-booking for the entire duration of stay shall ve checked at the entry points
All tourists must undergo basic screening at the entry point. Any tourist suffering from COVID-19 related symptoms upon arrival will have to undergo paid COVID-19 test. They must take this test at designated testing centres or hospitals.
Authorities shall check if bookings are made with any registered accommodation unit with department of tourism. And if it's permitted to operate.
Authorities will also check the validity of booking for the entire duration of stay
Also Read: 10 Best Places In India That You Can Explore With Your Friends
Safety Protocols Tourists Must Follow When They Arrive In Goa
Tourists must also follow these safety protocols:
If tourists carry COVID-19 negative certificates, they shall get an allowance to move to booked accommodations.
If tourists don't carry valid COVID-19 Negative Certificates then they have to undergo COVID-19 testing at designated centres and hospitals
Thereafter tourists must undergo self-isolation till the test results arrive. The accommodation units where tourists pre-booked themselves shall provide isolation units.
Once test results arrive if tourists are COVID-19 negative then they can travel outside the isolation facility.
If tourists are found COVID 19 positive then accommodation unit will act as per the protocol of the state health department.
Tourists must bear all costs for COVID-19 test, stay at the isolation and quarantine facilities
If tourists want to change original booking during their period of stay in Goa, such changes will be allowed with the permitted accommodation units by the department of tourism.
Tourists must then produce proof of re-booking to the Rapid Response leader of the accommodation unit prior to shifting from original accommodation.
Tourists must fill out self-declaration form in the format provided at the accommodation unit for contact tracing if needed
Passengers must certify the status of their health through the Aarogya Setu mobile app or self-declaration form
Night Curfew In Goa Till August 10
The duration of the night curfew will be for 10 hours, from 8 pm to 6 am. This Janata Curfew started from June 15. Nobody will be given permission to step out during these hours. But there's an exception for those providing essential services or working on night shifts in industries. People having medical emergencies have permission to move out. Violators of the curfew will face imprisonment. Also, the state is in absolute lockdown from the night of July 16 to the morning of July 20. Referring to the weekend lockdown, Goa CM has said, "The complete lockdown over the weekend will begin from Thursday night till Monday morning. Barring essential services, nothing would be allowed to open". Sawant also expressed his worries, stating that people are not wearing masks and disobeying social distancing norms. The Goa authorities have already fined nearly 40,000 people for not wearing masks. On that note, here's how Goa is planning to reinvent 1960's charm.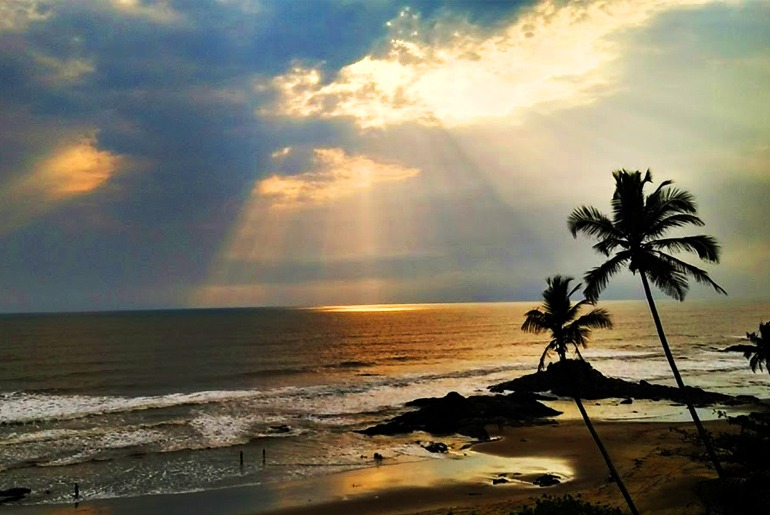 Also Read: This Goa Village Stays Submerged For 11 Months, Appears Only In Summers
No Outdoor Or Indoor Parties Allowed In Goa For Any Occasion
Goa Chief Minister Pramod Sawant stated to the media that the government is taking all preventive measures to control the spread of the coronavirus. As an extra precautionary measure, both outdoor and indoor parties won't be permitted in Goa. This decision was taken two days after a video of BJP MLA Glenn Ticlo partying went viral. The state government-imposed restrictions on family or outdoor parties in the state in the wake of COVID-19. Goa also decided on taking stern actions against people violating the norms of containment zones. Interestingly 52% of people chose Goa as their preferred destination for domestic travel post lockdown during a CT survey. 
Guidelines To Keep In Mind While Staying At Hotels In Goa
Domestic travellers visiting Goa must strictly follow these rules and regulations when booking and staying in a hotel in the beach destination.
Tourists must mandatorily pre-book their accommodation at a tourism department approved hotel
Once travellers enter Goa they must submit a COVID-19 certificate within a stipulated 48-hour window. If they don't then they must test themselves for COVID-19 at their own cost at the state entry point
Testing will happen in the respective hotel which tourists pre-book for themselves
Until the testing and test results happen, guests must remain confined to their hotel
Tourists who test positive must either return back to their home state or stay back in Goa for treatment.
It's mandatory for guests to fill up a self-declaration form available at the pre-booked hotel in Goa
Homestays and hotels that haven't registered with the tourism department can't allow guests or offer online bookings
A crackdown will happen on hotels and homestays that don't have government permission to offer stay facilities. But yet do so through app-based room aggregators
Tourists residing in non-registered hotels or guesthouses through app aggregate services won't be permitted. It will be deemed illegal
Also Read:9 Bollywood Movies That Will Remind You Of Goa And Its Beauty
Things To Note When Visiting Restaurants In Goa
Who doesn't love authentic Goan food like Chicken Xacuti, Goan Pork Vindaloo, Sorpotel and Chicken Cafreal? We aren't talking about Kings Beer because bars are yet to receive a nod from the government for its reopening. But yes, you can definitely visit Goan restaurants which are gradually opening for dining. So here are some restaurant rules that you must know about.
Restaurants In Goa will slowly reopen for dine-in with limited hours of service
It's advisable to make your reservations as most restaurants are only accepting advance reservations
Guests must compulsorily wear face masks
Eateries might send you menu in advance for contactless orders
Restaurants may request only online payment
Most places are offering takeaways and home deliveries
The imposition of relaxation and pandemic rules are dependent on the situation. So, make sure you check with the restaurant before visiting the place
So folks! A trip to Goa when its safe to travel again will surely be on your bucket list. But until you can visit the beach destination of your dreams, here's a virtual tour to take you along the white sandy shore and blue waves.