When it's safe to travel again, how would people wish to travel and where would they like to go? Well, to get to the bottom of these answers, Curly Tales conducted an online survey on social media to know what, where, when and how would people like to travel and dine post lockdown. Out of our total respondents, 52% of them were between the age groups of 26 to 35 years and 48% of them were within the age group of 18 to 25 years. So now that you know the age group of the Curly Tales followers you participated in this travel poll, scroll down to know the interesting results of this CT survey. You can also find out the travel and hospitality trends in India post lockdown. 
Goa Is The Most Preferred Domestic Destination That People Want To Travel To Next
When Curly Tales asked followers in the survey "Which Destination Would You Love To Travel To Next In India?" Goa emerged as the most preferred domestic destination. This was followed by, Jammu & Kashmir, Himachal Pradesh  Uttarakhand, Kerala and Rajasthan. These five Indian states are the most preferred domestic destinations that people want to travel to next post the lockdown. Goa reopened for tourism on July 2 and even gradually started reopening its restaurants with strict guidelines for tourists. And the reason Goa emerged a clear winner could probably be people stayed at home within the comforts of their homes for months together due to the lockdown. And they genuinely crave to bask in the sunshine, splash in the waves and experience the best of food, beaches and chill vibes in a destination like Goa.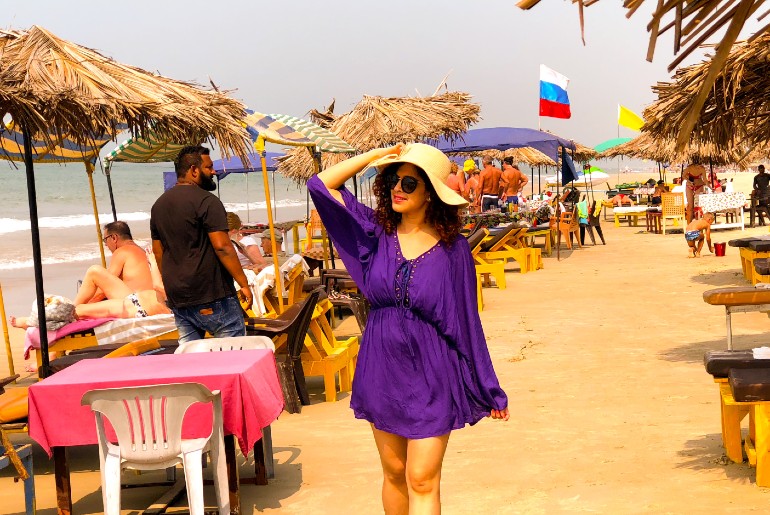 The Maldives Is The Most Preferred International Destination That People Want To Travel To Next
'Which International Destination Would You Like To Travel To Next?' this is the question that Curly Tales asked its followers on a travel poll. The Maldives resulted as the most preferred international destination that people wanted to travel to next. This was followed by Dubai, Bali, London and Thailand. These 5 destinations are the most preferred destinations that people really wish to visit post lockdown. The Maldives could have emerged as the most preferred destination due to its proximity to India, its relatively lower budget compared to other global beaches destinations and of course its picturesque beauty. Indians can also gear up to visit the Maldives as it announced reopening to tourists from July 15 onwards. 
71% People Feel They Will Be Able To Travel Again Only In 2021
With the coronavirus cases increasing in India by the day travelling once again seems to be a thing of the far future. Curly Tales asked its followers 'How Soon Do You Think You Will Travel Again? with two options given – End of 2020 or 2021. A whopping majority of 71% of people think they can travel again only in 2021 as opposed to a bleak 29% of people who feel they can travel at the end of 2020. While states like Goa have already opened its doors for tourism on July 2 for domestic travellers, it does come with a hoard of strict guidelines including coronavirus testing. This can probably be the reason why travellers are discouraged to travel until everything returns to normalcy.
74% People Reveal Their First Trip Post COVID Would Be To A Domestic Destination Instead Of An International One
It's the season to get #VocalForLocal and the travel sentiments of CT followers is yes, DOMESTIC travel! When CT asked its followers 'Where Would Your First Trip Post COVID Be?', a huge majority of 74% of respondents stated their first trip post-COVID would be to a domestic destination. And a minority of 26% people voted an international trip would be their first one post the coronavirus pandemic. Travel is one of the most common ways for the spread of coronavirus. And the sentiments of people right now reside in travel safety, budget-saving and support to local businesses. The Chief Minister of Meghalaya, Conrad Sangma also revealed that they are targeting 22 million Indians who travel abroad to now opt for domestic travel post lockdown.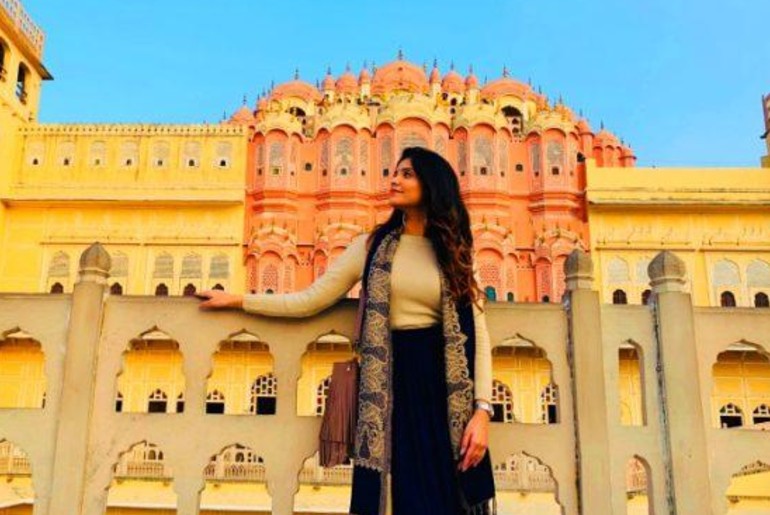 57% People Would Prefer Beach Over Mountains For Their Next Holiday
Here's the eternal question for all travellers, beaches or mountains. To gauge the sentiments of CT followers, we put out a poll asking people 'What Kind Of Holiday Do You Want?'. And we had the obvious two choices- Beaches or Mountains. A close majority of 57% people preferred to holiday at the beach over 43% of people who chose to holiday in the mountains post lockdown. Well, the reason for this can be the fact that most people are stuck in the comfort of their households receiving a tad bit of sunshine just from their windows. And many travellers are really itching to go out soak their feet in the soft sands, feel the warm sunshine on their faces and splash along the waves of the beaches. Now that's what you'd call a perfect post lockdown holiday right?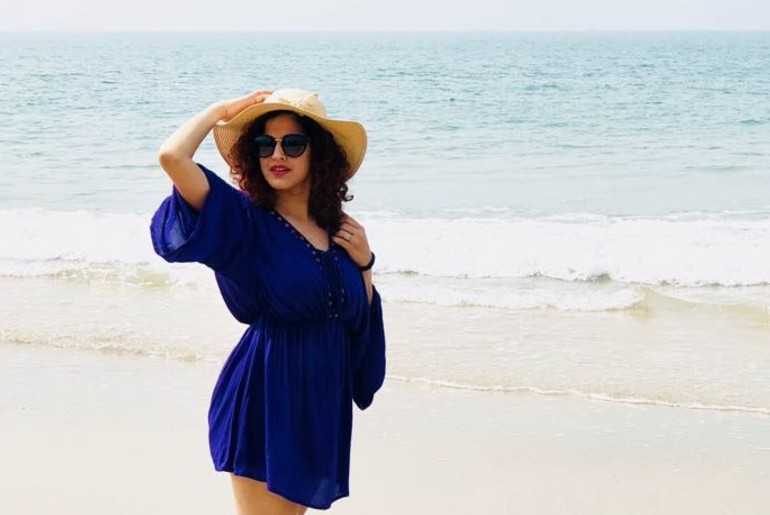 Also Read: 8 Most Secluded Beaches Of India To Have An Ideal Social Distancing Vacation
54% People Will Prefer Travelling By Their Private Cars
If people do wish to travel post lockdown, then the question is how. In our CT poll we asked our respondents 'How Would You Prefer To Travel?' And we gave them two options- Private Car or Air/Bus/Rail. A majority of 54% people voted to travel by their private cars. On the other hand, 46% of people stated that they are willing to travel by air, bus or rail modes of transportation. Interestingly, in a #CTCares interview with our Chief Editor Kamiya Jani, India & South Asia CEO of OYO, Rohit Kapoor predicted that road trips would be the travel trend to watch out for post lockdown in India. He revealed that people would feel safer in their own cars with their own family. So this is definitely one of the reasons why a majority of people in the CT survey prefer to travel in their own private car post lockdown.
66% People Will Now Travel For Longer Durations Like 4-11 Days Instead Of 1- 3 Days
Travel enthusiasts are currently itching to read their wings and explore places. So in the CT survey, we put for the travel question 'How Long Would The Trip Be For?'. And we gave two options- 1-3 Days and 4-11 Days. Over 66% of people choose to go for a long vacation of 4-11 days instead of a shorter one for 1-3 days. Not travelling for months together due to the coronavirus induced lockdown, has definitely left people with itchy feet, waiting to find solace in a long holiday.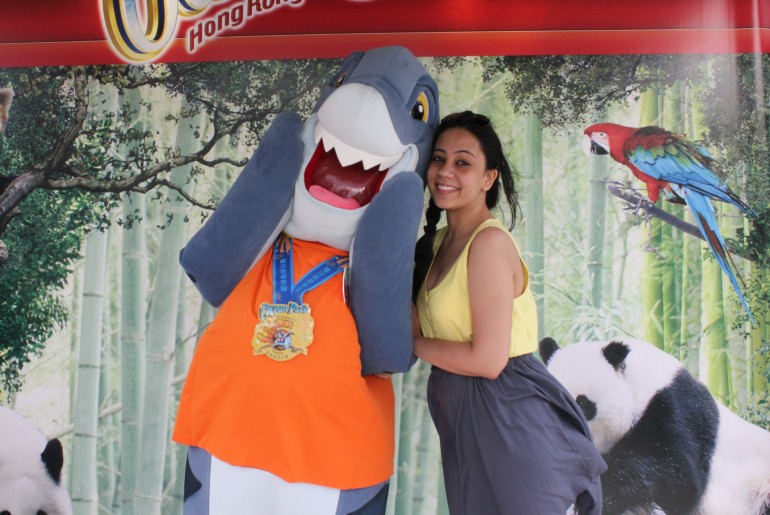 57% People Will Prefer To Travel With Their Families
'Family Comes First' and yes, indeed they do. After all, in the CT survey question of  'Who Would You Like To Travel With?', over 57% of people chose to travel with their family and 43% of people preferred group travel post lockdown. Due to the lockdown, many people are stranded in cities away from their families and many others are taking this time to spend quality time with theirs. And probably this can be the reason why most people chose to travel with their families post lockdown, after all 'family comes first', right?
Also Read: This Indian Family Travelled To 65 Countries Across 6 Continents In 5 Years
77% People Said They'd Spend Under ₹50,000 For A Holiday
Money does buy happiness, especially if it's a much-needed vacation. But post the lockdown when the country is going through an economic crisis and many people ave lost their jobs or are taking salary cuts, people would naturally prefer to also holiday on a tighter budget. And this notion is confirmed as during the CT survey we asked our followers 'How Much Would You Spend On A Holiday?' A majority of 77% of people responded that they would spend less than ₹50,000 for a holiday. And 23% of people voted to pay between ₹1 lakh to ₹2 lakhs for a holiday when its safe to travel again.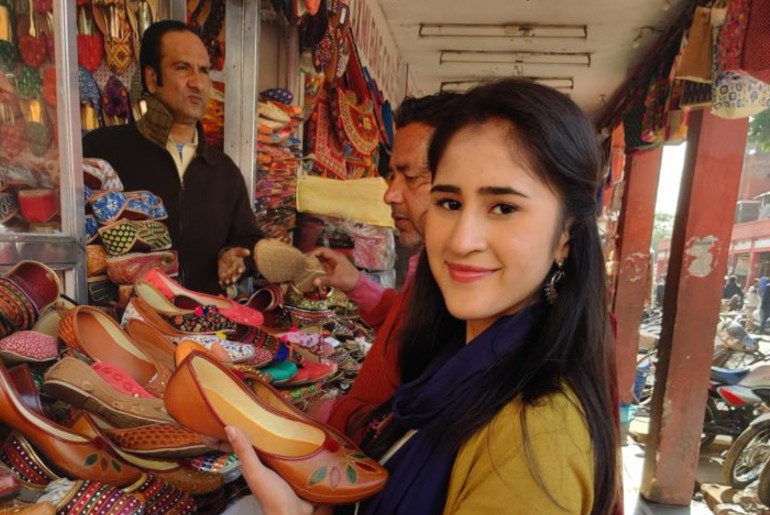 70% People Would Like To Stay In Hotels Over Personal Tents
Would people prefer to relax in their hotel rooms or rough it in up tents post lockdown? Well, to answer this question, CT put forth the query 'Where Would You Like To Stay?' in its travel poll. Surprisingly, 70% of people preferred to stay in hotels as opposed to 30% of people who chose to stay in tents while travelling. In the USA and in other parts of the world, camping emerged as one of the most popular ways to travel post lockdown. This is because its a great way to maintain social distancing and safety while travelling. Yet, in this poll, only 30% of people opted for it while the majority prefers to stay in hotels. This can because people would like to experience some kind of luxury and comfort while travelling instead of roughing it up in tents in the woods.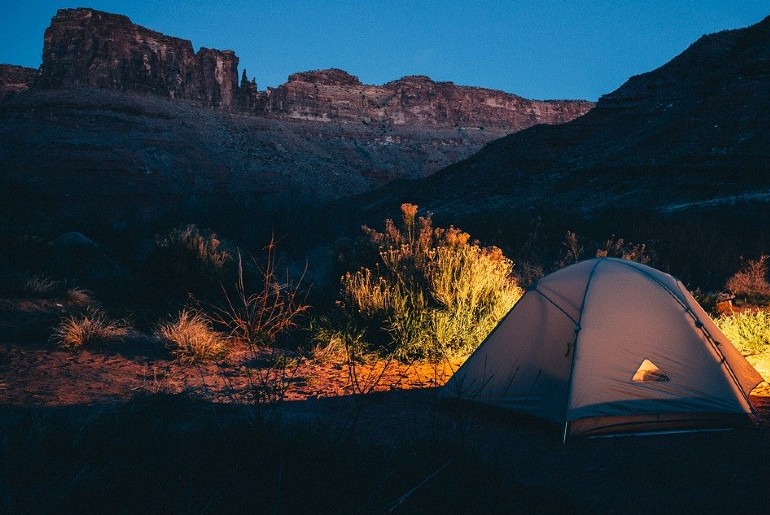 81% Travellers Will Prefer To Make Bookings Through Direct Channels
As a part of this CT survey, we put out the question 'What Would Your Booking Channel Preferences Be?'. Over 81% of respondents preferred to make their bookings through direct channels as opposed to 19% who chose to make their booking through travel and tourism agencies. The reason for this vast majority can be that travel and tourism agencies often issue credit shells which come with a hoard of terms and conditions for usage. If people book through direct channels in the case of uncertainties they can receive cash refunds easily.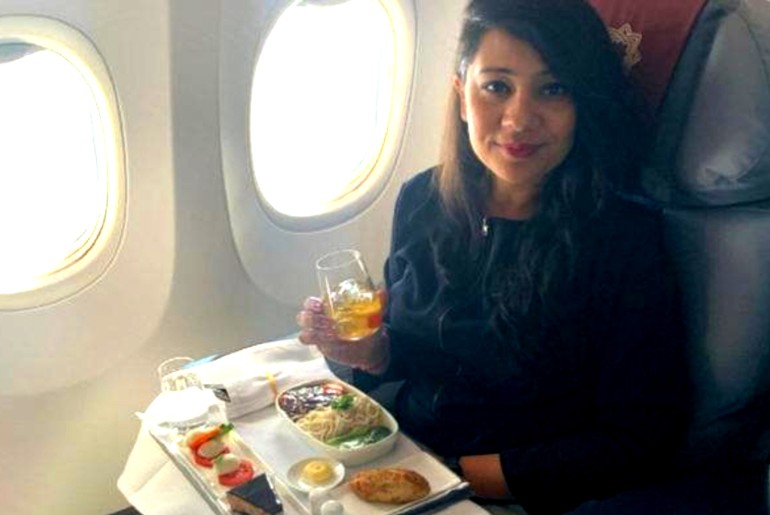 82% People Will Prefer To Dine Out Instead Of Carrying Home Cooked Meal While Travelling
When CT asked its followers 'Tell Us About Your Food Preference' 82% of people voted to dine out over 18% of people who said they'd prefer carrying home-cooked food. A majority of people prefer to dine out over carrying home-cooked meals as people probably miss eating out due to the lockdown. And when it's safe to travel and eat out again they'd prefer to take the chance and experiment with food or dine out in their favourite restaurants instead of carrying homemade meals with them. It can also help restaurants run their business as one in four restaurants may never reopen again.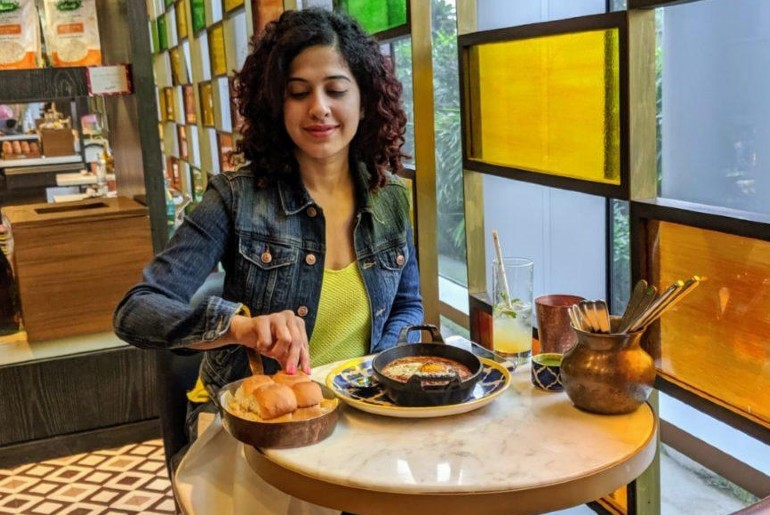 58% Tourists Will Prefer To Use The Gym, Spa Or Pool In A Hotel
When the lockdown was first announced in India, gyms, spas and swimming pools were the first places to get closed since they are high contact areas for infection. Yet, it's interesting to note that during the CT survey when we asked our respondents 'Would You Use The Gym, Spa Or Pool In A Hotel?', a majority of 58% people said they would. And the rest 42% of people voted against using the gym, spa and swimming pool in a hotel. Now, while it's really risky to indulge in recreation at these spots in a hotel, yet most respondents do crave for a refreshing splash in the hotel pool, a relaxing massage at the spa or a quick warm-up at the gym.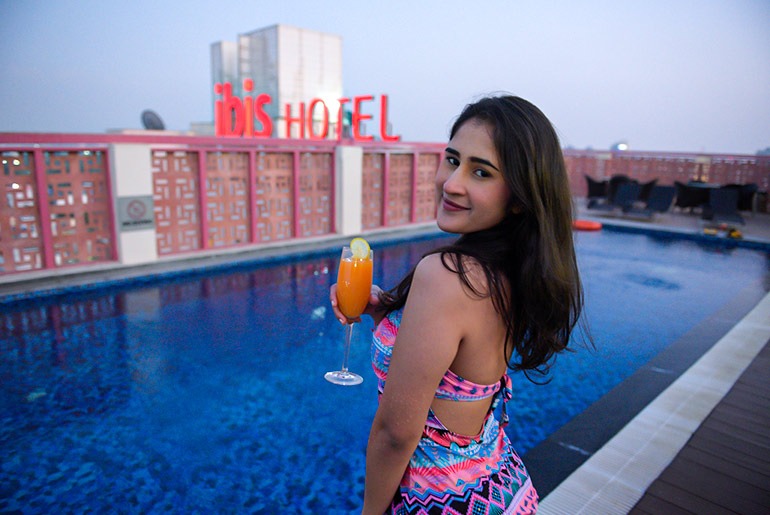 Also Read: These Delhi Hotels Are Now Turning Into Covid-19 Centres For Patients
90% People Are Willing To Spend Extra For Their Safety
'Safety Comes First' and 'Health Is Wealth' are definitely the mantras for CT followers. After all, we asked our followers 'Are You Willing To Spend Extra For Safety?'. And a whopping 90% of our followers responded in the affirmative that they are willing to spend extra for their safety as opposed to 10% who replied in the negative. Due to the ongoing coronavirus pandemic, people are willing to spend extra in terms of hospitality, food or travel to ensure their safety no matter what.
Well, this Curly Tales survey is definitely an eye-opener for all travel enthusiasts and foodies waiting to explore new places and cuisines post lockdown. Domestic travel at a budget with loved ones in a private car is indeed the travel sentiment post lockdown. So here are 15 Indian destinations that provide you with International experiences.