If you're missing the gorgeous beaches, delicious seafood and chill vibes of Goa, then you wouldn't have to wait any longer. Goa Tourism Minister Manohar Ajgaonkar announced on July 1 that the beach destination will reopen for domestic tourists from July 2. And that's not all, permissions are given to 250 hotels to resume operations. The Tourism minister revealed that they took this decision to restart tourism activities in Goa during a state cabinet meeting. The tourism department granted permission to 250 hotels to resume services while following the SOP's imposed by the government. Meanwhile, the coronavirus pandemic, unfortunately, brought the tourism industry across the world to a standstill. 
Goa Tourism Resumes Operations For Domestic Travellers From July 2
Manohar Ajgaonkar Tourism Minister of Goa states to media houses "We have decided to allow domestic travellers to enter Goa from July 2 onwards provided they comply with certain norms." He further reveals that tourists must pre-book their stay at hotels which received the tourism department's approval. Hotels and homestays that haven't registered with the department to reopen for business won't be permitted to offer online bookings or welcome guests. Meanwhile, the Maharashtra government is all set to launch Goa like shacks on some of its beaches.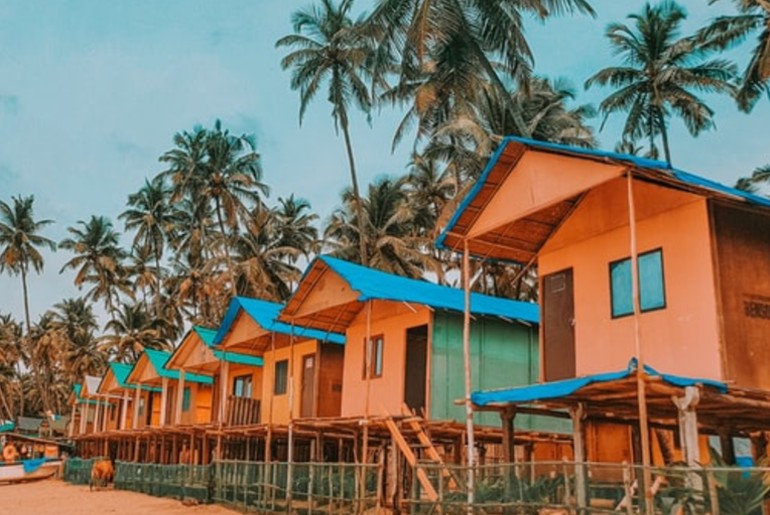 Ajgaonkar also informs that tourists must carry COVID-19 negative certificates to enter Goa. If they don't do that then they must undergo testing at the border. And they have to be in quarantine until the test results arrive.  Incase tourists test positive they can either return back to their respective states or stay back in Goa for the treatment.
Also Read: This Goa Village Stays Submerged For 11 Months, Appears Only In Summers
Guidelines To Follow When Visiting Goa
If you plan to visit Goa for your much-needed beach vacation. Then here are the guidelines you must follow to ensure safety.
It's mandatory to carry a COVID-19 negative certificate within a stipulated 48-hour window. If you don't do this then you must get yourself tested in Goa.
Tourists must undergo testing in their respective hotels which they booked for themselves in Goa.
Until tourists get tested and the results arrive they must remain confined to their hotel.
People who test positive must either return back to their state or stay back in Goa for treatment.
Tourists must compulsorily pre-book their stay at hotels which are given the tourism department's approval.
Hotels and homestays that haven't registered with the tourism department are not permitted to welcome guests or offer online bookings.
Hotels and homestays which haven't registered with the tourism department and yet offer stay facilities through app-based room aggregators will witness a crackdown.
Travellers illegally staying in non registered hotels booked through app aggregate services or guesthouses won't be permitted. It will be deemed illegal.
Also Read: Tourists Will Need Permit To Visit Meghalaya: Conrad Sangma, CM, Meghalaya
Now that the tourism Minister himself revealed that Goa Tourism commences from July 2, you can decide to travel to Goa with necessary precautions taken. But if you choose not to you can always enjoy a virtual tour of Goa from the comfort of your home!