February is definitely the month of love across the world. If you're looking for things to do and places to go this February, you've come to the right place. Check out our list of the top 10 things to do this February- from Gulmarg in Kashmir to Kochi in Kerala. Commence this season of love by visiting these amazing places in India this Februrary.
1. Visit The Eternal Symbol Of Love In Agra
Taj Mahal is famously known the world over as a symbol of love. So what better place than this to spend Valentine's Day with bae?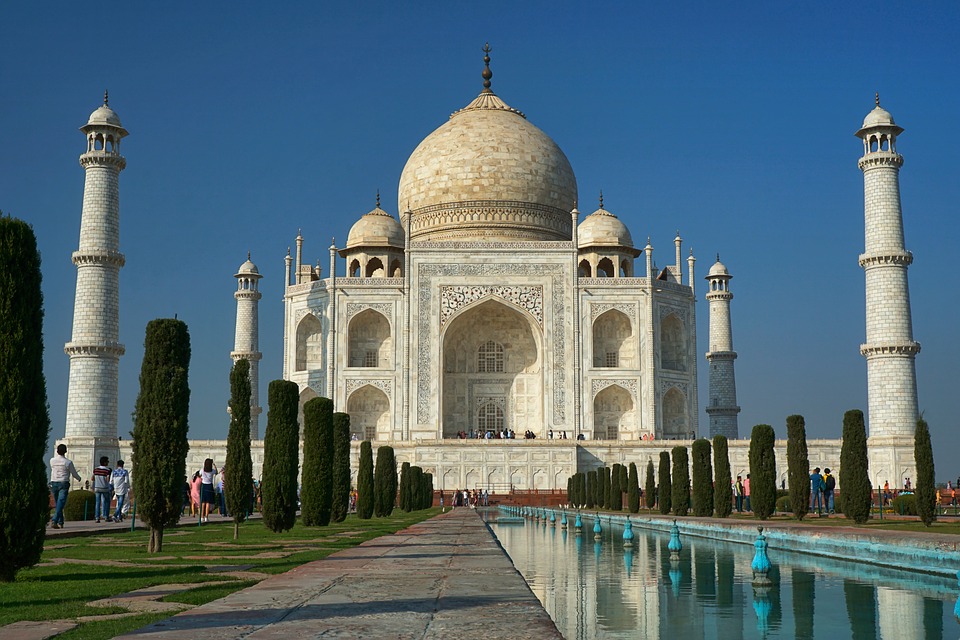 Where: Agra, Uttar Pradesh
Things to do: visit the Taj Mahal, Agra Fort, and several other Mughal monuments
How to get there: frequent flights and trains are available from Delhi
2. Sing And Dance In A Desert In Rann of Kutch
Rann Utsav is a Music and Dance Carnival, that will run until 20th of February. The variety of offerings at Rann of Kutch, with the music, meditation, camel rides, tent stays and ATV rides, makes it the perfect setting for a peaceful family vacation.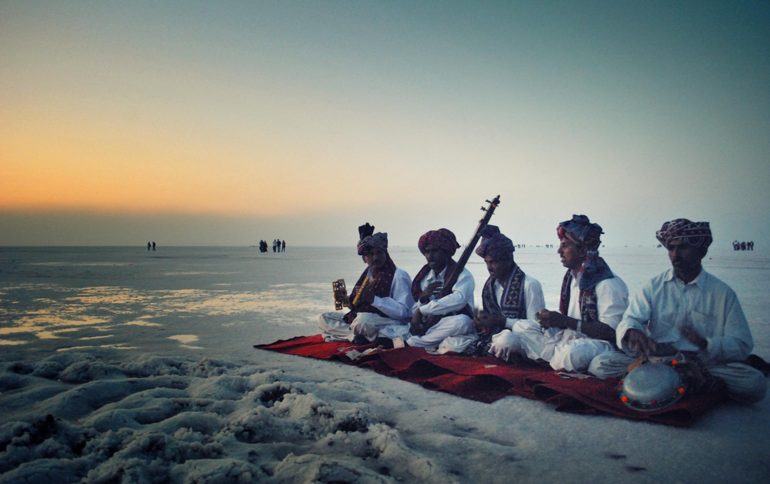 Where: Rann of Kutch, Gujarat
Things to do: attend the festival events, ATV ride, camel excursion
How to get there: The nearest airport and railway station are both in Bhuj, from where one can hire a taxi to Rann of Kutch
3. Go On A Jungle Safari In Kaziranga
With no rainfall and a pleasant climate, February is the perfect time to visit Kaziranga National Park, world's largest home to the Greater White Rhino. The park officials provide guided jeep and elephant safaris around the park for spotting rhinos, deer, elephants and wild buffaloes.

Where: Kaziranga, Assam
Things to do: jeep safaris around the national park, or elephant safaris for the more adventurous.
How to get there: Nearest airport and railway station are in Jorhat. From Jorhat, there are frequent state-owned buses to the reach Kaziranga
4. Soak In Some Art By The Sea In Kochi
The Kochi-Muziris Biennale is India's largest contemporary art event. Hosted by multiple locations across Fort Kochi, it is great to see the entire town taking part in this 3-month long festival. The current edition is running until 29th March, so if you are a lover of the arts, hop over for a visit!
Where: Fort Kochi, Kerala
Things to do: Check out the various offerings of artwork, photography, installations, short films and DIY art stations at Kochi-Muziris Biennale, take ferry rides and houseboat rides, watch Chinese fishing nets
How to get there: Nearest airport is Cochin International Airport; the nearest railway station is the Ernakulam town station. From Ernakulam town, take a fun ferry ride or a cab ride to Fort Kochi
Also Read: 10 Best February Honeymoon Destinations In India For 2020
5. Build A Snowman In Gulmarg
February is the perfect time to visit Gulmarg if you're looking to play around in some snow. The temperature at this time of the year is just right for ample snowfall. So, go ahead and build some snowmen, make snow angels, or go skiing in gorgeous Gulmarg.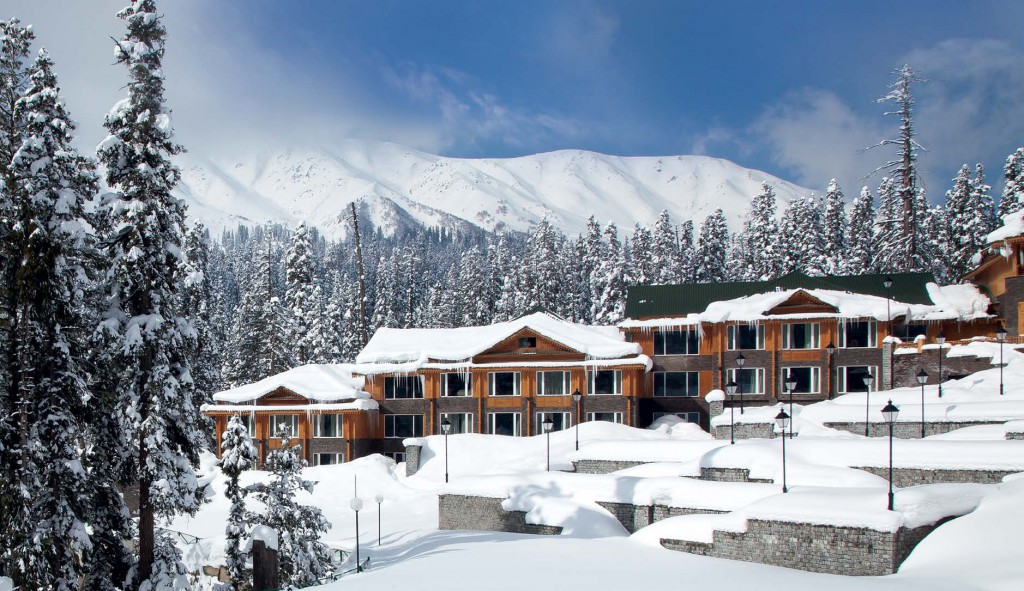 Where: Gulmarg, Jammu and Kashmir
Things to do: build a snowman, go skiing
How to get there: Nearest airport is Srinagar. From the airport, hire a taxi to Gulmarg
6. Chill At The Vineyards In Nashik
A family that drinks together, stays together. Well, we're talking about millennial's families, where we bond over our glasses of wine and plates of cheese. So if you indulge in this kind of family time, then February is your turn to take things up a notch. Go on a family trip to the beautiful city of Nashik in Maharashtra. Apart from the ancient temples and imposing fort you can not only drink your wine here but experience it too. Visit the Grover and Sula vineyards in Nashik, where you can try grape stomping, wine tasting sessions and much more. Februrary is also the time for the annual Sula Fest where there will be dance, music, great food and lots of wine. This is one of the best places to visit in India in February.
Where: Nashik, Maharashtra
Things To Do: Explore the vineyards, visit ancient temples
How to get there: Visit Nashik by road or rail from Mumbai. It's 4 hours away from Mumbai.
7. Go Paragliding At Bir Billing
If you want to try your hand at paragliding, you don't even need to go out of the country. Head to Bir Billing in Himachal Pradesh which is the ultimate paragliding destination in India. Bir Billing also hosts the annual World Paragliding Championship. So you can take to the skies paragliding or even trek up the picturesque hills. Bir Billing also has serene monasteries, wildlife parks and even a tea factory to add to your adventure. Did you know Paragliding In Bir Billing Is The Ultimate Sport For All Adventure Junkies? 
Where: Bir Billing, Himachal Pradesh
Things To Do: Paragliding and camping at Bir Billing road, visit monasteries.
How to get there: Nearest airport is in Dharamshala. From the airport hire a taxi.
8. Attend A Dance Festival In Konark
The popular Konark Dance Festival taking place from 7nd to 9th February gives you a great reason to visit Odisha. The Konark Dance Festival is one of the most celebrated and revered art platforms and will be taking place at the Sun Temple in Konark. Sculptures and handicrafts will also be displayed here. And you can experience a one of q kind gathering of talented musicians and dancers from all over the country. When you're in Konark, do visit the beautiful Konark Beach and Maa Mangala Temple which is one of the Shakti Peethas in Odisha.
Where: Konark, Odisha
Things To Do: Visit the Konark Sun Temple and relax at the beaches
How to get there: The nearest airport is Bhubaneswar. From there take a taxi.
9. Explore Palaces In Udaipur
The City of Lakes, Udaipur in Rajasthan must be on every traveller's list in February. The glistening Lake Pichola, luxurious Jagmandir, regal Saheliyon ki Bari just add to the charm of this romantic destination in India. Enjoy the warm hospitality of the locals, gorge on delicious local food and feel your Insta feed with amazing pictures. This is one of the best places to visit in India in February.
Where: Udaipur, Rajasthan
Things To Do: Visit the lakes and palaces
How to get there: The nearest airport is Maharana Pratap Airport located 20k from the city centre.
10. Go Trekking In Yercaud, Tamil Nadu
Tamil Nadu has a gorgeous hill station named Yercaud. The expansive green hills and dense forests will give you dreamy vibes. When you're here visit the coffee plantations, the gushing Killiyur Falls and most of all go trekking with your bae to witness the gorgeous sunrise. The peace and tranquillity in this hill station will bring you and your beloved closer this February.
Where: Yercaud, Tamil Nadu
Things To Do: Visit Kiliyur Falls, check out the viewpoints
How to get there: Nearest airport is in Salem. Take a cab from there.
We have given you our list of the best places to visit in India in February. So make your plans, and have a wnderfu romantic vacation with your loved one.