Even the photograph of a strawberry makes the mouth water. It's the rich red tint that urges us to relish a juicy bite. Red stands for love and what best to enjoy with your berry loved ones, other than luscious Strawberry Desserts. And when it comes to gobbling down desserts, the company doesn't really matter, you can have it all by yourself, till its last bit! From little kids to adults, not one eye can miss the sight of tempting red strawberries. Be it an ice-cream or cake, strawberries compliment every dessert in the best possible way. You don't really need to go far away from home to reap the joys of savouring unique strawberry desserts. So here are some of the best strawberry desserts in Mumbai.
1. Wimbledon Strawberry Cheesecake At Ice Cream Works, Multiple Outlets
A cheesecake served as an ice-cream! You can sink into the creamy layers of this strawberry flavoured chilled ice-cream. You can get the best of your favourite desserts, the creamy cheesecake flavour and the frozen iced dessert all in one. So get your gang here and have the perfect dessert for your meal.
Deets
Address: Multiple Outlets
Cost: ₹500 for two
2. Strawberry Bizcocho At Chocolateria San Churro, Multiple Outlets
Chocolateria San Churros is a dessert paradise for all those who have a sweet tooth! This dessert is San Churro special with chocolate cake with fresh strawberries, chilled vanilla custard and melted milk chocolate. Who wouldn't kill for this combination!? Strawberry Bizcocho is definitely one of the best strawberry desserts in Mumbai.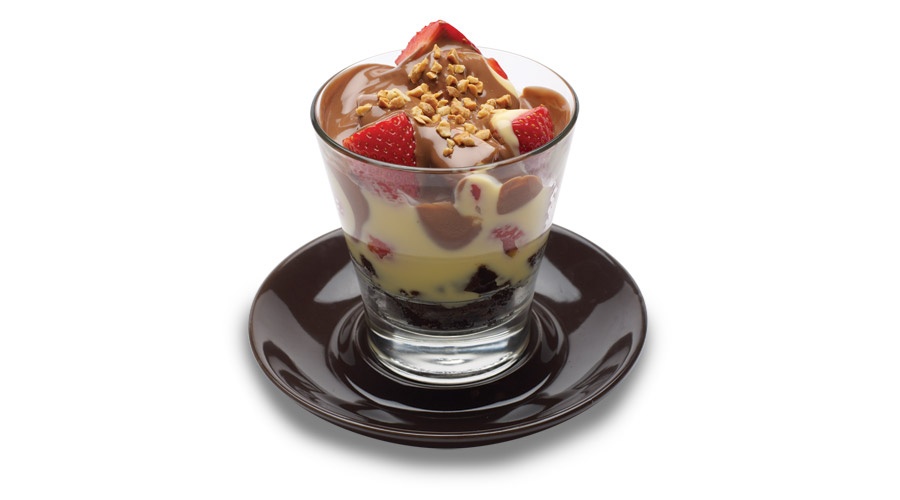 Deets
Address: Multiple Outlets
Cost: ₹700 for two
3. Spanish Ice Cream Parfait At Chocolateria San Churro, Multiple Outlets
Here's where you can grab a mouthful of dessert blended with creamy ice cream parfait with pistachio, almonds, nougat, honey & dark couverture chocolate flakes. It is accompanied with fresh strawberries and a dollop of hot chocolate fudge sauce. Above all, the ambience of this place has all hearts.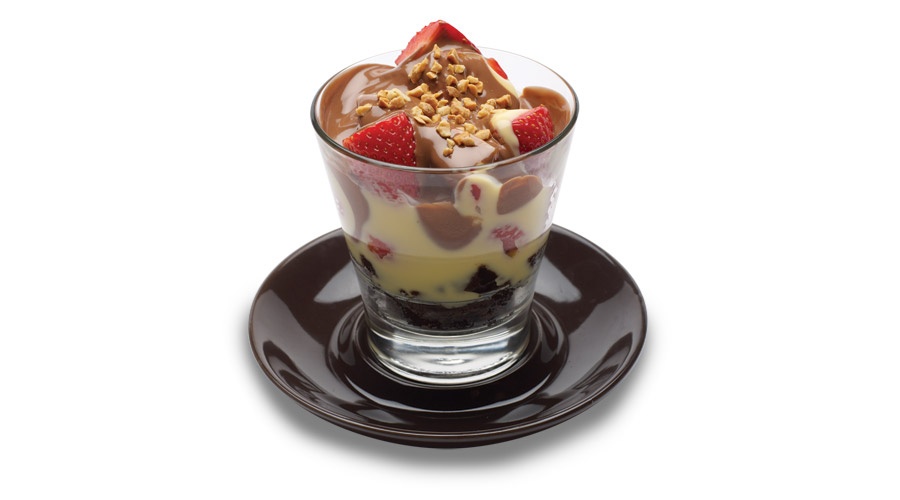 Deets
Address: Multiple Outlets
Cost: ₹700 for two
4. Strawberry Frost Shake At Oasiss Desserts, Multiple Outlets
Oasiss Dessert is famous for its variety of cakes, ice-creams, waffles, pancakes, shakes and more. Name it and you shall have it. This dessert paradise hasn't denied strawberries; the Strawberry frost shake is delectable. Its thick and creamy texture makes you feel like you're actually savouring fresh strawberries. The Strawbery Frost Shake is one of the best strawberry desserts in Mumbai, you must savour.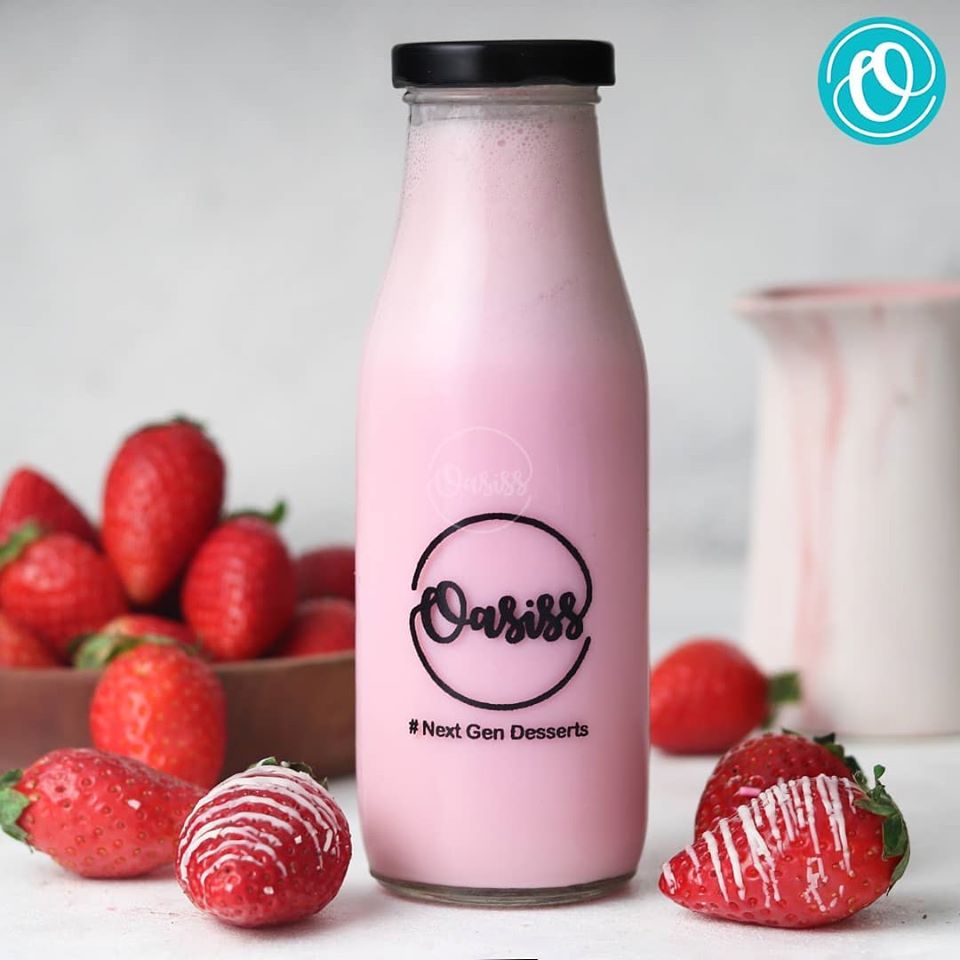 Deets
Address: Multiple Outlets
Cost: ₹550 for two
Also Read: Desserts To Look Forward To In 2019 In Mumbai
5. Burstin Berry Smoothie At Chocolateria San Churros, Multiple Outlets
Chocolateria San Churros definitely has a thing for strawberries, just like most of us do. For those strange times, you don't feel like chocolate, reach for one of our new fruit smoothies. Made with frozen mixed berries & yoghurt, fruit juice & blended with ice! And we just can't have enough of them or their delicious strawberry desserts, which mind you, are plenty.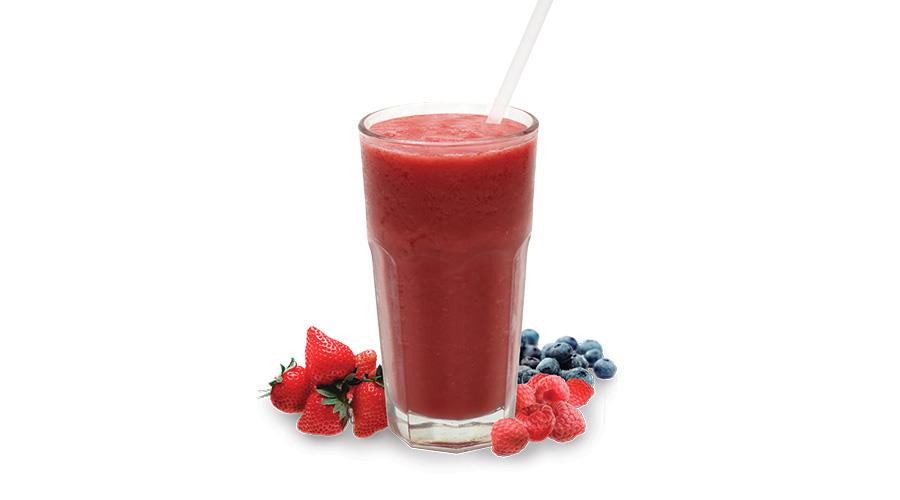 Deets
Address: Multiple Outlets
Cost: ₹700 for two
6. Strawberry Cheesecake At Le 15 Cafe, Multiple Outlets
This Cafe serves the palatable cheesecake with fresh strawberry chunks topped over it! It melts on the taste buds, leaving behind a rich strawberry aftertaste. It's a berrylicious treat, you must indulge in. So the next time you dine with your family, head here for a heartwarming dessert experience.  Here are 29 Must-Have Desserts From Across The World, which you must try.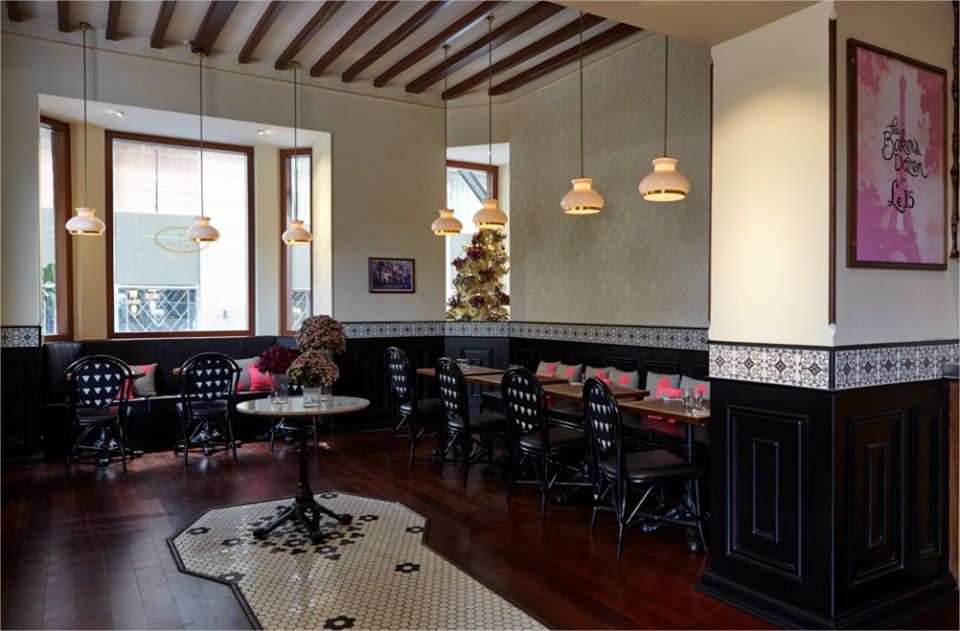 Deets
Address: Multiple Outlets
Cost: ₹1200 for two
7. Strawberries & Cream At Haji Ali Juice Centre, Mahalaxmi
You can have a wholesome bowl of fresh strawberries and thick cream. It is super filling, so make sure you are accompanied by friends who have a heart for sweet. The juicy strawberries and fresh cream will transport you to the streets of Mahabaleshwar, known for their beautiful strawberry farms. So we say this place is a great spot to get those sweet vibes.
Deets
Address: Lala Lajpat Rai Road, Haji Ali Circle, Mahalaxmi, Mumbai
Cost: ₹600 for two
8. Strawberry Tarts At Theobroma, Multiple Outlets
Theobroma is a sinfully awesome place for desserts. It is made with fresh fruit, vanilla custard, almond frangipani and a crisp butter pastry tart. The sale of these tarts stands as a testimony to how delicious it is! The buttery tarts, fresh strawberries and custard definitely make for a sinful dessert that perfects our best strawberry desserts in Mumbai list. Did you know Bastian In Bandra Serves A Strawberry Cheesecake Stuffed French Toast And We Love It!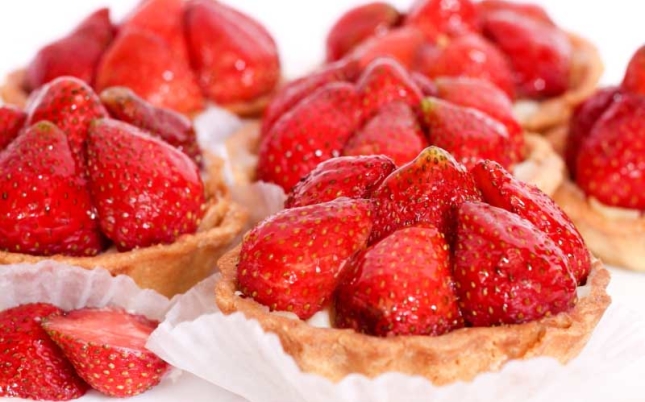 Deets
Address: Multiple Outlets
Cost: ₹600 for two
9. Strawberry Pancakes At 99 Pancakes, Multiple Outlets
Mini Pancakes with fresh chunks of juicy strawberries and rich chocolate smeared over it is a perfect dessert for all moods. The Strawberry Pancakes here make for a great dessert experience to be shared with your loved ones. You can even head here for brunch gorging on their delectable pancakes both mini and regular size.
Deets
Address: Multiple Outlets
Cost: ₹400 for two
10. Very Berry Fruity Strawberry At The Sancha House
The Sancha House makes Strawberry flavoured ice-creams. These aren't regular fruit flavoured ice-cream since it is prepared in a Sancha which is a wooden barrel and it is absolutely natural. Gluten-free and free from preservatives. Hence, their strawberry ice-cream induces the goodness of fresh strawberries in your mouth. The Table In Colaba Add Black Pepper In Their Strawberry Tart And Its A Must-Try!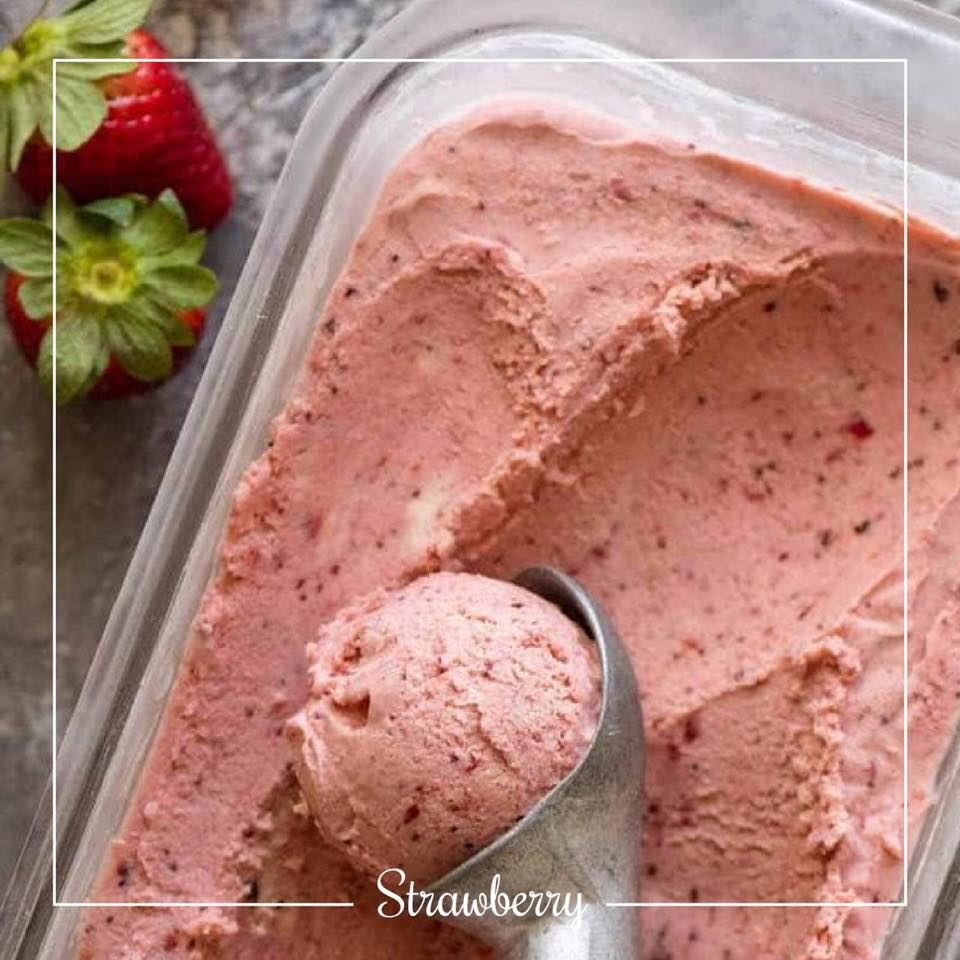 Deets
Address: Multiple Outlets
Cost: ₹150 for two
For this chilly cold weather, we say its the perfect time to gorge on a delicious dessert of strawberries, cream and whatnot. So make your dessert plans soon.
This article was contributed to Curly Tales by Carol D'souza. If you have an article or similar experience to share, do write to us on hey@curlytales.com