You will certainly not find anyone who will not appreciate nature's beauty in Kashmir. This destination is on everyone's bucket list and a dream to get to travel here. While in Kashmir, you can shop your heart out as the markets here sell the most authentic and original things such as carpets, spices, shawls, and a lot more. Meena Bazaar is one of the most famous markets here and the most special part is that it is a floating market. Here's what you need to shop in Meena Bazaar.
5 Best Things To Shop At Kashmir's Meena Bazaar
1. Pashmina Shawls
Kashmir is world-famous for its Shawls for their brilliant quality. These shawls are extremely soft, easy to carry, and made with sheep wool. Tourists never forget to purchase a Pashmina shawl while their trip to Kashmir. You get to buy the original pieces in Meena Bazaar made by expert craftsmen.
Also read: Kashmir To Kanyakumari, Indian Curries That Are A Must-Try
2. Dry Fruits
Meena Bazar is the home to some famous shops selling 100% original dry fruits. The taste of these products is very fresh as these dry fruits do not have any added preservatives. Interestingly, this item is very popular among tourists and a must-buy for many.
3. Papier Mache
Nothing can ever be a better souvenir option than an iconic Papier Mache of Kashmir. Papier mache is a great representation of the brilliant handicrafts of Kashmir and every piece looks ethereal. The delicate decorative art is an absolutely stunning treat to the eyes. These are great elegant pieces to gift as well. You will find plenty of shops in Meena Bazaar filled with artifacts.
Also read: 10 Heritage Restaurants In Kashmir Offering Traditional Cuisine
4. Carpets
Who doesn't know about the world-famous carpets of Kashmir? Kashmiri carpets look so beautiful with all the detailed intricacies and colourful patterns. The quality is very premium and this is a huge reason why tourists love to purchase these pieces. Kashmiri carpets add very brightness and charm to the room. When in Kashmir, you need to travel to Meena Bazaar to shop for these.
5. Spices
Kashmir is home to authentic and organic spices. You will find various spices such as saffron, cumin, kehwa, tea, star anise, and a lot more here. A must-visit market for spices is Meena Bazaar.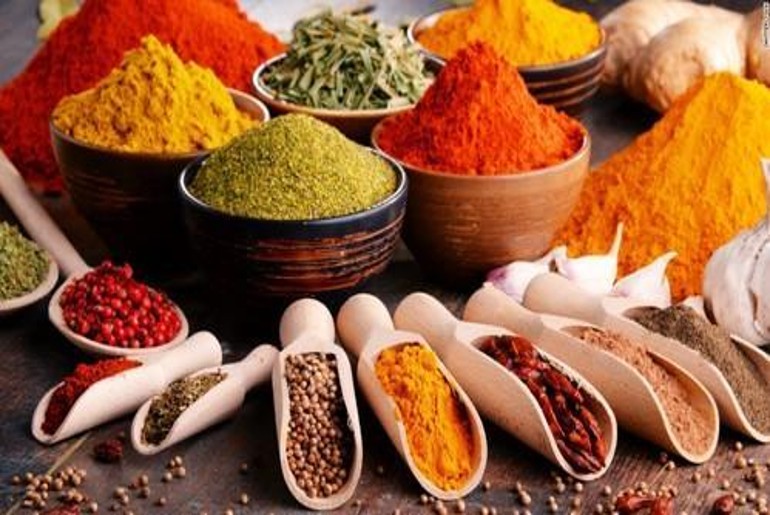 If you planning to take a trip to Srinagar soon, here's a video for you. You will find it very helpful to create a Srinagar itinerary.
Photo credit- Pixabay, Pixabay