Here in Mumbai, we don't exactly get a winter. What we do get are monsoons that just don't seem to want to go away. But now that we are halfway through the month of October, it is officially time to declare that winter is coming. The slight nip in the air accounts for it and we can only hope that the weather in the city turns out to be pleasant in the coming months. But on to better things. The winter season brings with it winter holidays and if you are one who likes exploring the county from corner to corner then we have some great suggestions. So, here's taking a look at the best winter destinations in India.
1. In The Lap Of Luxury In Udaipur, Rajasthan
With some of the best heritage properties in the country, Udaipur, or The City of Lakes as it is known, is truly a sight to behold. It is home to some of the most luxurious and expensive hotels and is often one of the most favoured places in India for destination weddings. With views so gorgeous, who wouldn't want to get married here?
2. Explore A Ghost Town In Dhanushkodi, Tamil Nadu
Would you venture into a ghost town? No, Dhanushkodi is not haunted but it is completely inhabited. Located in Tamil Nadu, Dhanushkodi shares the only land border between India and Sri Lanka. Destroyed during the Rameshwaram cyclone of 1964, it remains deserted till this day. But because it has been abandoned for so long, it serves as one of the cleanest tourist spots you will ever have the privilege of visiting in India. It has an extremely hot climate so make sure that you carry ample amounts of sunscreen.
3. Live The French Way Of Life In Pondicherry
The quaint French colonial settlement also happens to be one of the prettiest places that you can visit in India. With roads lined by trees and colonial villas, Pondicherry has fast become one of the best go-to holiday spots among families and couples alike. The French Quarter of Pondicherry is truly a feast for the eyes and also boasts of some of the best cafes down south.
Also Read: A Detailed Travel Guide From Mumbai To Pondicherry
4. Indulge In Adventure Sports In Auli, Uttarakhand
You don't just have to go to a sunny place when it's winter. How else will you manage to get a look at the snow-covered peaks up north? Located in Uttarakhand, Auli is one of the places that remain hospitable to tourists all year round. Think of it as the Aspen of India because you can go skiing here. How cool is that? And if adventure sports aren't your thing, then there is always room for strolling through apple orchards and taking the view in.
5. Relax In A Houseboat In Alleppey, Kerala
In God's Own Country, it would be a crime to not visit Alleppey. You do want to go to heaven, right? Well, Alleppey is quite literally a slice of heaven itself. Known for Kerala's backwaters and its wide network of interlinking canals, you can spend your entire time just lounging in your houseboat viewing golden sunsets and feasting on fresh seafood.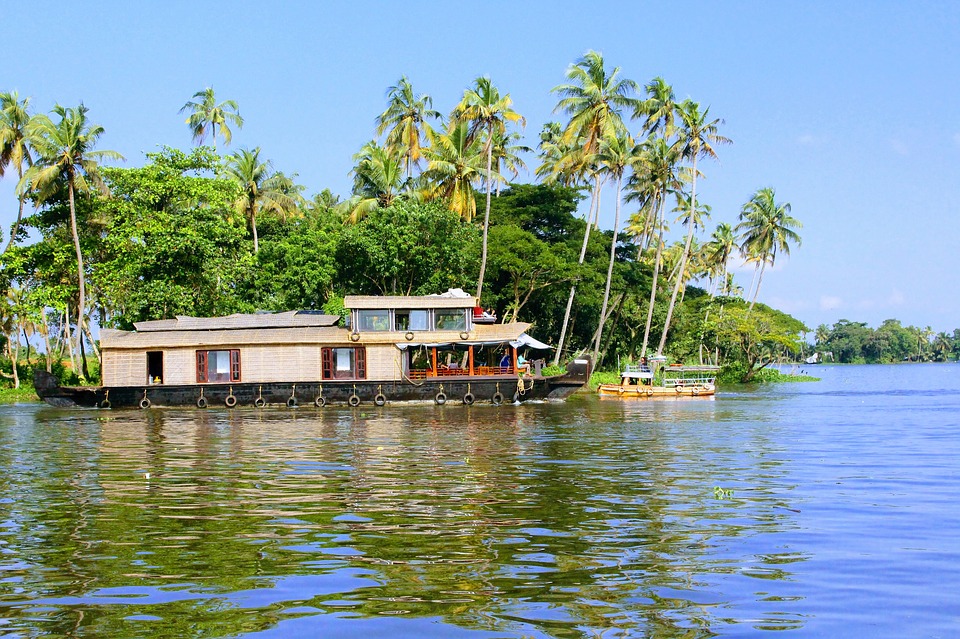 6. Take A Deep Dive Into History At Hampi, Karnataka
A UNESCO World Heritage site, Hampi is as glorious as history can get. This place in Karnataka is a delight for history buffs as it has roughly 500 ancient monuments along with historical ruins of the Vijayanagar empire. Back in 1500 AD it was supposed to be the second-largest city in the world. The ruins speak for the grandeur of the once-bustling city. You can take in the sights along with the busy street markets that are thronged by tourists.
7. Life is Beachy At Gokarna, Karnataka
I think of Gokarna as the underrated version of Goa. While Goa is always crowded and has lost its sheen to the number of tourists that frequent it, Gokarna has still managed to remain untouched in many ways. The beaches are cleaner and greener and the water is definitely cleaner. It is also great in terms of safety and is has a great tourist culture.
8. Exploring The Tropical Paradise In Andaman & Nicobar
My favourite island destination in the country, nothing even comes close to the Andaman & Nicobar Islands. The turquoise waters along with the emerald-hued trees is a treat for the eyes and the seafood here is so fresh, it almost feels like you are eating it straight out of the water (which you are). Comprising of a number of tiny islands which includes an island that houses the only active volcano in all of South Asia, Andaman and Nicobar has to be on the bucketlist of every self-confessed traveller. The sights here are surreal and can give any international beach destination a run for its money.
9. Gain Your Inner Peace At Tawang, Arunachal Pradesh
Another great place for people who love chilly weather, Tawang has to be in your itinerary. It is cold, serene, beautiful and the perfect place to go to when you are seeking some peace and quiet. You will definitely attain inner peace here courtesy of the number of monasteries present here. It is raw, untouched natural beauty.
10. Frolic In A Desert Made Of Salt At Rann Of Kutch, Gujarat
You didn't think we'd forget the dessert in the west, did you? Bearing resemblance to a tortoise, the Rann of Kutch is a vast white desert and is unlike something that you would have seen before. Why is it white, you wonder? It's because it is entirely made out of salt. How interesting is that? The Rann of Kutch gets its dose of colour every year in the winter when it plays host to the Rann Utsav which sees cultural performances and more.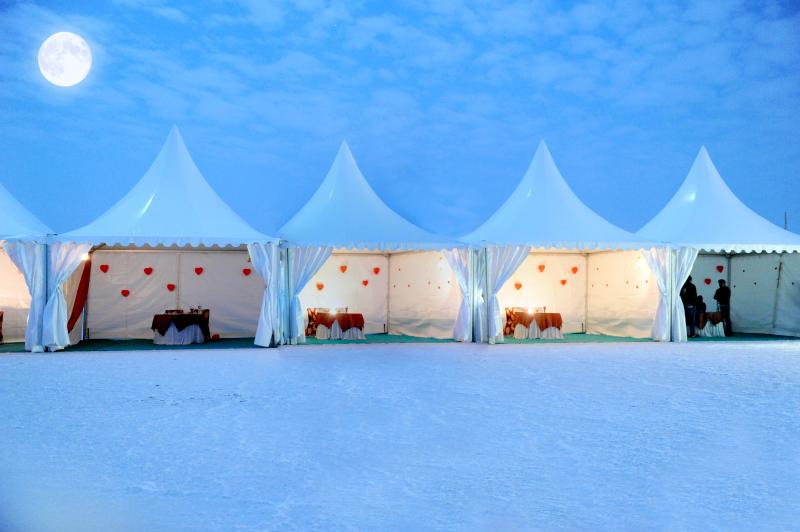 11. Become One With Nature At Shillong, Meghalaya
One of the prettiest places in all of India, Shillong is one of my personal favourites. The city is quite delightful in itself but it is the places close to it that I am in love with it. Starting from Mawsynram which is known to be the wettest place in all of India and also houses root bridges that occur naturally. Not too far away is Cherrapunjee which is another gem in our subcontinents. You will find some of the most magnificent waterfalls here which include the Nohakalikai Falls and the Elephant Falls.