Pondicherry is a union territory of India in the state of Tamil Nadu which is also popularly called as Puducherry or even Pondy! A part of Pondicherry is known as 'The White Town', as the French people lived here and the beautiful city has an influence of French architecture. The city is painted in white and beautiful fresh yellow, the houses here are surrounded by pretty climbers, flowers and plants! The view of the city is just an absolute pleasure and tall coconut trees along the roads of Pondy make it look serene and soulful. A stroll in one of the lanes in Pondy is enchanting.
If you are planning a trip to Puducherry, then here is a travel guide to Pondicherry from Mumbai.
Train to Pondicherry From Mumbai
For all the Mumbaikar planning this trip, there is only one direct train to Pondy from Mumbai which runs between Kalyan and Pondicherry named 11005 DR PDY EXPRESS only on Monday, Friday and Sunday. Departure time for that train is  22:13 and arrival time to Pondy is 07:15. The total distance between Mumbai to Pony by rail is 1605 kilometer and it takes 33h 02m approximately. The nearest station is Villupuram and it is 35kms which will take about an hour or more to reach the main city of Pondicherry.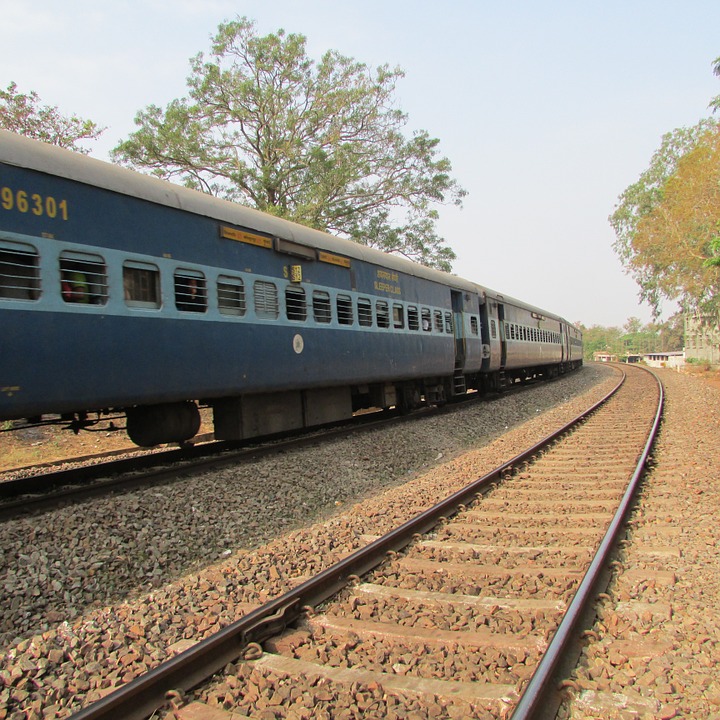 Flight From Mumbai to Pondicherry
There are multiple flights from Mumbai to Pondicherry out of them 8 are connecting flights to Pondy. The major airlines that carry Pondicherry flight are SpiceJet, Indigo, Air India, Air Asia and Go Air. SpiceJet has the maximum number of flights to Pondicherry and the flight fare if you book today is Rs 6854. Of course, if you are planning your trip in advance the fare will vary and you can get good deals on flights. There is also an option to take a flight till Chennai, it connects all major cities. If you end you end up taking a flight to Chennai, you will have to drive until Pondy or take a train. There are 4 trains between Chennai and Pondicherry and it takes close to 4 hours to reach. Another option is reaching Pondy by roadway which takes the same time as railways which is 3 hrs 53 minutes.
Also read: Srushti Went To Pondicherry For A Weekend Getaway All Under Rs 5000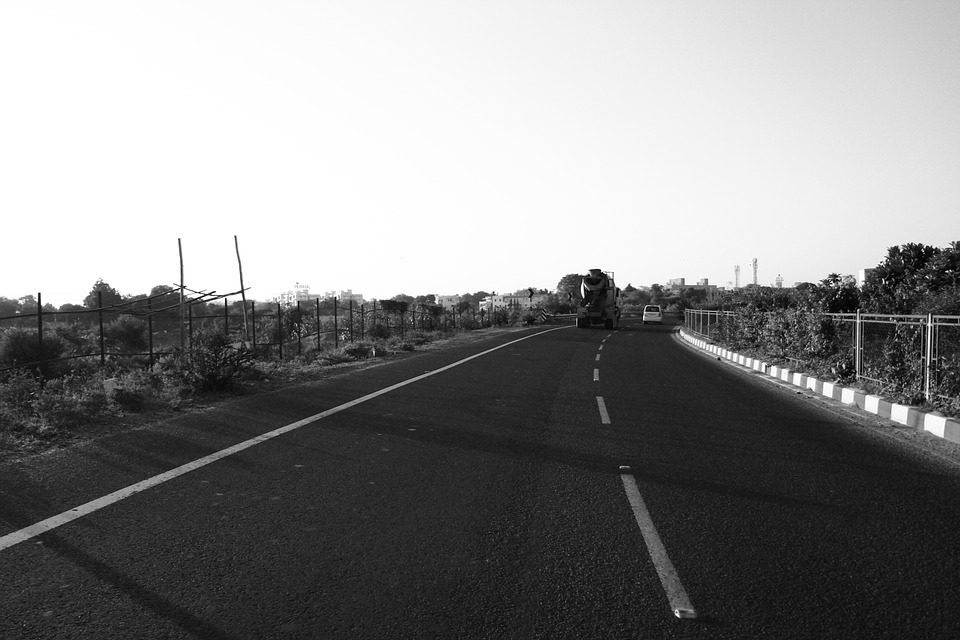 Road Trip From Mumbai to Pondicherry
Okay, so this one is going to take long. I hope you have more than one person driving for the entire route or at least a professional driver. It will take you approximately 19-20 hours by road, so plan your pit stops accordingly. If you want to explore I suggest you take a break when you reach Bengaluru and stay the night there and head over to Pondicherry early the next morning. To avoid a chaotic drive you can head from Krishnagiri to Bargur and then to Tirupattur. Take the NH77 highway to reach Pondicherry in a hassle-free manner.
Things To Do In Pondicherry
1. Promenade Beach – One of the most recommended and also the cleanest beach in Pondicherry, it is a 1.5Km beachfront stretch along the Bay of Bengal. One can enjoy the serene view of the sunrises at the Promenade Beach or
just a nostalgic walk along the beach will refresh you! The beach gets its name from the promenade alongside where to locals jog, walk or just sit around looking at the peaceful sea. Make sure you pick Pondi for your next beach trip!
2. Auroville – It is a township which is also called the Universal Township where people from all castes, creeds from around the world can come and stay here. Currently, there are people from 124 countries stay here. The major attractions in Auroville are Matri Mandir, Auroville Beach, Savitri Bhavan, one can also opt to cycle to explore Auroville. One of the best things about Pondicherry is the self travel facility! You can rent ou bikes, scooters and also cycles to explore the place all by yourself.
3. Paradise Beach, Pondicherry – This beach is situated in Chunnambar which means you will have to take a local boat which will take you around 20-25 minutes to reach the island. Unlike the famous promenade beach here, you will find fewer people as it is secluded from the main Pondicherry town. The beach is absolutely beautiful and the ferry ride is a different experience which I am sure you will enjoy.
4. Immaculate Conception Cathedral – This is one of the oldest cathedrals in Pondy built in the year  1791, and it is popularly called Samba Kovil, which is named after San Paulo Kovil.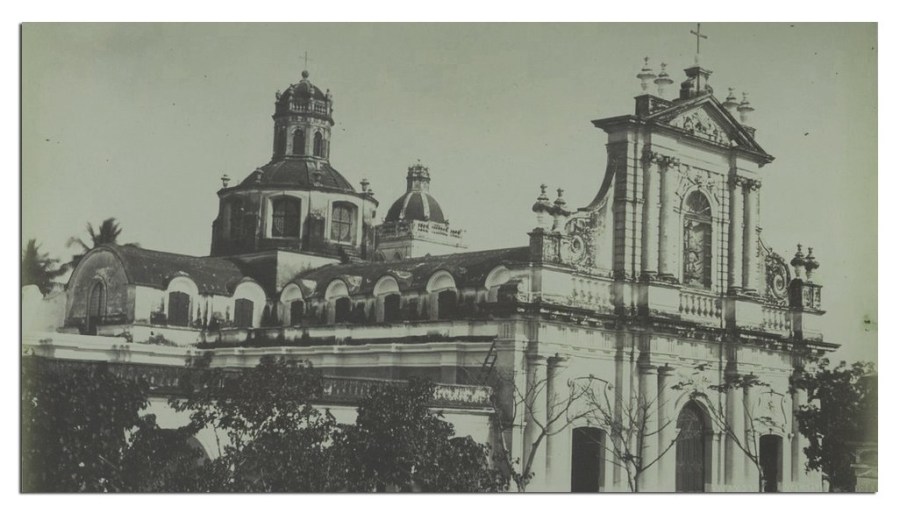 The church looks beautiful and has a rich history attached to it. The French built this Cathedral and it is almost 300 years old. Immaculate Conception Cathedral is a mixture of beautiful French and Portuguese architecture and it is the most famous tourist attractions.
5. Basilica of the Sacred Heart of Jesus – If you have a thing for gothic architecture, you must come here. Situated on the south of Boulevard of Pondicherry Basilica of the Sacred Heart of Jesus is one of the beautiful churches in Pondy. If you aren't stunned by the interiors and also the detailing on their architecture, the church has glass pictures of 28 saints who were related to the devotion of Sacred Heart of Jesus. This one I personally recommend!
6. Witness The Sunrise- A visit to Pondicherry is just incomplete without witnessing the breathtaking sunrise at this gorgeous Indian destination. You can wake up early, walk down the Serenity Beach, Rock Beach, Seaside Promenade, Paradise Beach or sip on a cup of hot coffee early morning ar the Le Cafe or the Seaside Guest House to witness a breathtaking sunrise. The skies in the wee hours of the morning look simply divine like its painted in vibrant colours. And you must stop by and soak in the sunrise when you're in Pondy.
Other Places To Visit: Immaculate Arikamedu Pondicherry, The Sri Aurobindo Ashram, Scuba Diving in Pondicherry, water sports, botanical garden Pondicherry, Gokilambal Thirukameswar Temple
It is a beautiful destination for a fun-filled vacation!