Dubai's vibrant food scene needs no introduction and with time, this has only grown in leaps and bounds. While the city boasts some of the best fine dining restaurants and cafes, one tiny shack docked in the shadow of the mighty Burj Al Arab has foodies queuing up. Well, of you're wondering which place we are talking about, it is Dubai's favorite seafood restaurant- Bu Qtair. What began as a humble fish shack in the 1980s is now Dubai's most famous seafood restaurant. Been there yet?
Also read: Dubai Gets New Israeli Restaurant Which Offers Gorgeous Beach Views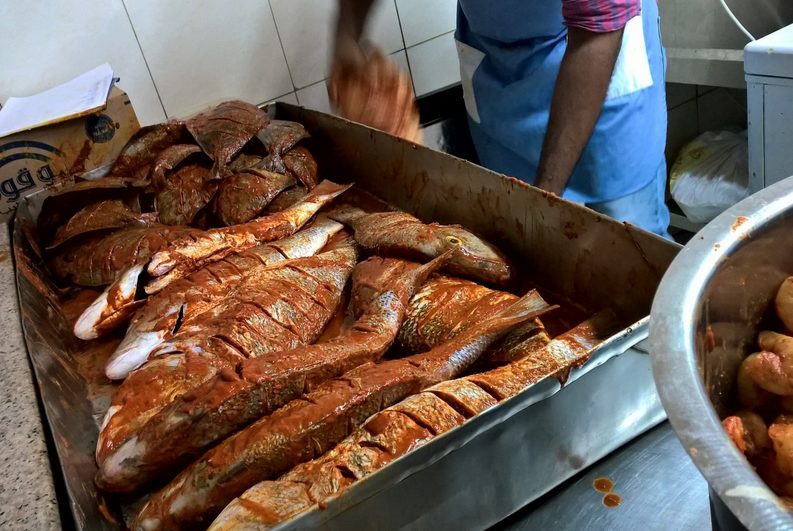 The Story Of Bu Qtair
Bu Qtair opened its first shack way back in the 1980s. Back then, the Jumeirah restaurant was a hit among expats from South Asia and the Middle East. Al Tayer, a simple man from an Emirati family is the brain behind the concept. Back then, Al Tayer made his living through fishing and pearl diving. He lived with fellow fishermen in the underdeveloped coastal line. This was when he decided to start off a restaurant that dedicated to fishermen.
Al Tayer first opened Bu Qtair near the fishermen's dormitory, overlooking the beach. Back then, the place only served special Indian tea and bread. However, the venture did not take off as expected and struggled to attract foodies for over four years. However, things changed one fine day when he asked his Indian cook Mousa to cook for his fellow fishermen's family. Mousa, who also worked in the kitchen of another local family, took some fresh catch and served it to the fishermen.
This was the start of Bu Qtair's journey to winning the hearts of Indian expats and Dubai residents. In 2015, the tiny shack grew into a popular restaurant, complete with a fine indoor dining area.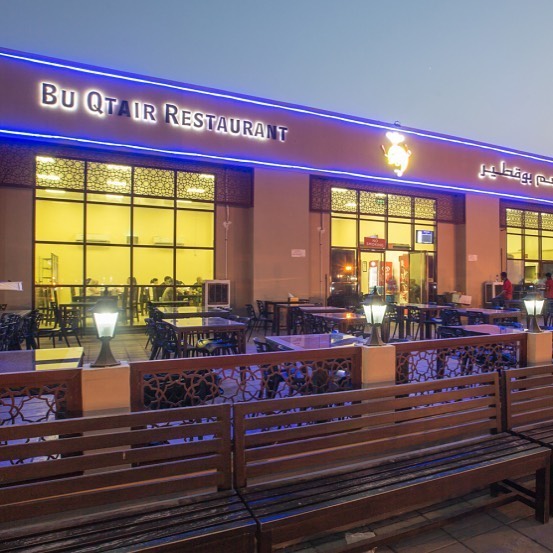 What Makes It So Special?
The no-frills restaurant is uber famous for two dishes- fried prawns and fried fish. Although the tiny shack has now transformed into a larger building, the taste and secret recipe still remains. The fish and prawns are both marinated in the same spice mixture and are sure to leave you asking for more. Foodies can pick from a varied option of fish (sheri, pomfret or hammour), and prawns which is then weighed and cooked to perfection. For a hearty meal, team it with a side of freshly prepared Kerala paratha, rice and coconut fish gravy.
Also read: Top 5 Places That Serve The Best Seafood In Dubai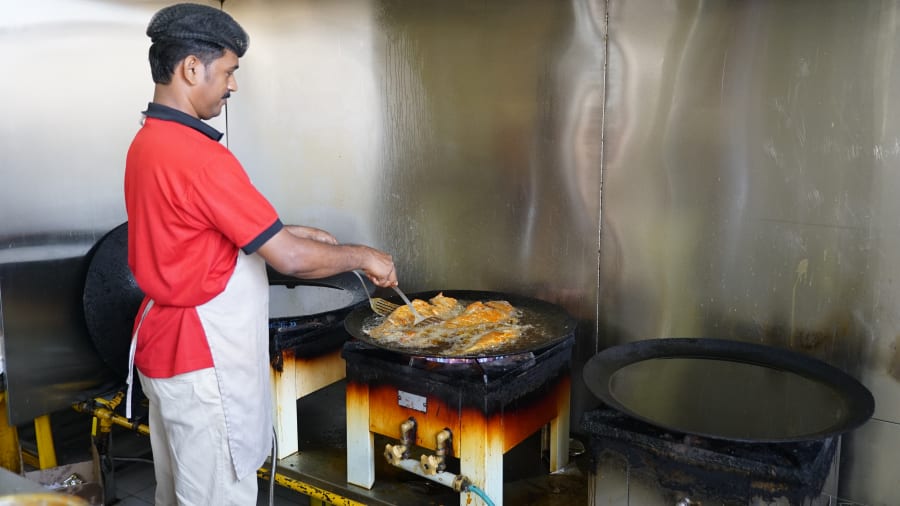 What sets Bu Qtair aside from all other seafood restaurants is that it has no fixed menu. Foodies who come here need to stand in a queue, pick their fish and pay for the same depending on the weight. And, you can trust the guys because there is no listed pricing. Once you've done that, it could take up to 40 minutes for your dish to arrive. Watch out, the queue could be really long if you head here post 7 pm. The restaurant serves diners waiting outside, while simultaneously attending to the honking cars, demanding their orders. Its a manic rush, but all's well that ends well and everyone gets their food, with no goof ups!
Tip: Always over-order rather than under-order! You don't want to stand in the queue if the fish and prawns aren't enough.
Deets
Location: Near Burj Al Arab, Street 4D, Next to Fishermans Accommodation, Umm Suqeim
Contact: 055 705 2130