People from different parts of the world were stranded in Dubai, in the wake of the coronavirus lockdown. Flights were cancelled and borders were sealed. Amid this situation, we came across many interesting stories, like the couple who stayed in Maldives for 105 days and a German man making Delhi airport his temporary home. And here comes the story of Rosy Abi Nader, a Canadian national of Lebanese origin, who landed in Dubai in February 2020. Read on to find out what happened!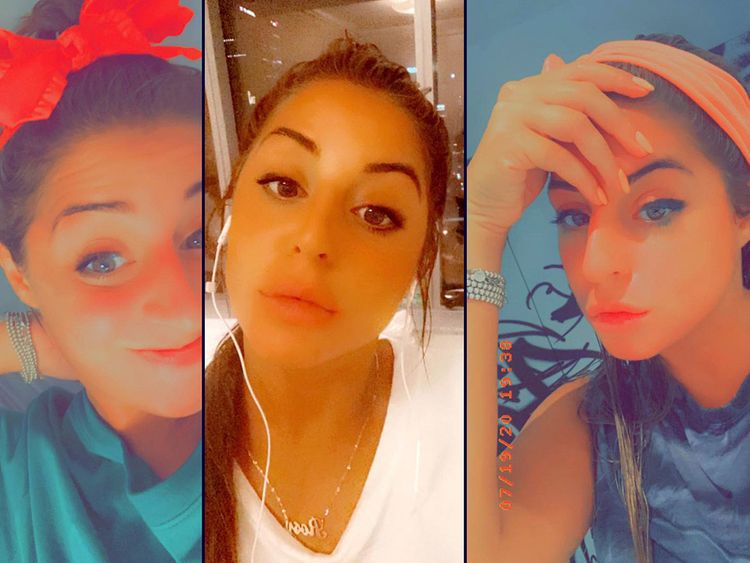 A Never-Ending Holiday
Rosy Abi Nader arrived in Dubai for a short vacation on February 21. This was her first trip to the city, she used to visit as a chid and it turned out to be her longest stay in the UAE. "I came to Dubai for a short vacation as a treat to myself after receiving my Bachelor in Law degree from Université de Montréal," Rosy told Gulf News.
Rosy travelled to Dubai at a time when Covid hadn't hit the peak. It was safe to travel and hence she planned a holiday in Dubai. When she arrived in Dubai, things were very normal. There was no need for facemask, gloves or PPE suits and she followed regular tourist norms. She enjoyed the last lap of Dubai's winter, hopping between emirates and being touristy at the Burj.
A month later it was time for her to leave and this was when things started looking different. Airports were closed and her return flight to Canada was cancelled. Also read this story of how a Pregnant UAE Woman Returned Safely From USA Amidst Covid 19 Chaos.
Days Turned Into Weeks, Weeks Into Months
The wait for airports to reopen and flights to resume then began! Days turned into weeks and weekend into months. Although Rosy had the opportunity to head back to Canada via chartered or repatriation flights, she opted to stay because tickets were very expensive and she felt safe to stay back in Dubai.
Rosy has now spent five months in the UAE, hopped between emirates and stayed in several hotels across the country. "I have stayed in at least 18 hotels across Dubai, Ras Al Khaimah and Ajman in the past five months", Rosy adds.
On that note, if you're planning a vacation anytime now, here are 7 Hacks To Have The Ultimate Vacation With Social Distancing.
How Did She Cope?
The initial few days were a struggle as Rosy knew no one in the city. She cried a lot and chatting with her family virtually was her only activity during the day. However, she slowly moved out of this bubbles and made use of her time in a constructive way. Rosy followed a routine, read books, caught up on sleep , watched movies and also brushed up her culinary skills. "I tried various cuisine and learned to cook Lebanese meals — I took photos and sent them to my mum. More importantly, I brushed up on my Arabic reading and writing," she said. The hotel people became her family.
Rosy Now Plans To Look For A Job In Dubai
Although Rosy accumulated a lot of credit card debt, she does not regret staying back in the UAE. Staying back in the UAE costed less than her trip back to Canada. In fact, Rosy is now considering staying back in the UAE and looking for a job. "To put it simply, when a place you visited became your second home, it would be hard to leave and say goodbye", Rosy adds.
Also Read: British Couple Stranded In Goa For 5 Months Have Been Forgotten By The UK Government