You'd probably agree that Christmas is a larger than life celebration. The tall Christmas trees decorated with vibrant ornaments, the whiff of freshly baked goodies, signature red, white and green decor and ofcourse the melody of carols humming around. Come winter and we're all waiting for the season of joy. And if you're looking to engulf yourself in this Christmas spirit too, then we have just the place for you. Phoenix Marketcity Pune has transformed itself into a Christmas Tinsel Town. Right from a majestic castle-like illusion at the entrance, exquisitely decorated Christmas trees and big glittery reindeer installations in the mall, you know its the season to be jolly.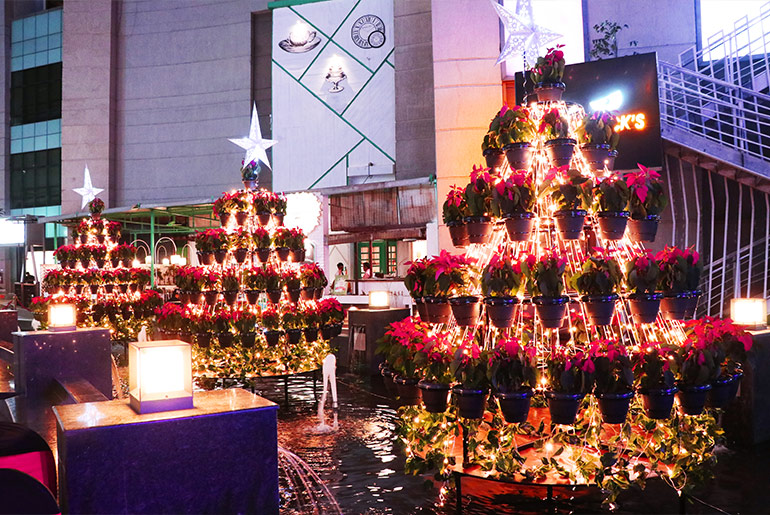 Christmas Tinsel Town
Bring your family along and head here to create beautiful memories together. You can immerse yourselves in the merrymaking here at the Christmas Tinsel Town. And you can definitely celebrate the biggest Christmas in the city. And by big, we really mean it, as they have a massive 50 feet tall Christmas tree at the South Entrance Lobby. And it's decked with cute reindeer sculptures, vibrant baubles, glimmering lights and has a distinct star tree topper as an icing on the cake. So you can feel your Insta feed with Christmassy photos.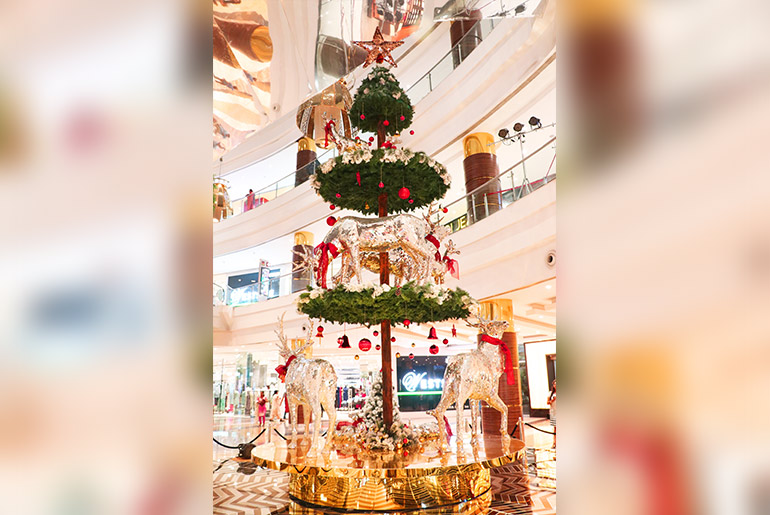 Also Read: 14 Best Chinese Restaurants In Pune For 2019
The mall has a unique castle-like decor adorning the entrance. It makes you feel like you've literally entered a fairytale. This decor theme was inaugurated by the popular American dancer and actress, Lauren Gottlieb along with the Shiksha Seva Foundation kids. The wide smiles of the kids and Lauren's spirit made this inauguration a heartwarming one.
When it comes to spreading the Christmas cheer, Phoenix MarketCity Pune is painting the town red. The mall is beautifully decorated taking the inspiration from the Jazz era. You will find snowflakes, pole lights, crystals, Christmas motifs, lustrous danglers, glittering silver reindeer installations with intricate antlers. It's a Musical and Magical ambience that will leave you feeling energized to carry on with your festive shopping. Did you know You Could Get Paid To Explore Christmas Markets In Europe?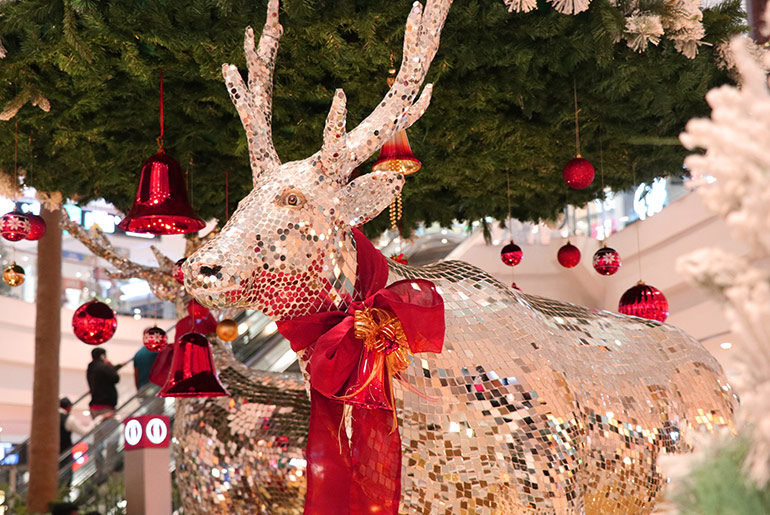 So what are you waiting for? Get your family and friends and head to the Christmas Tinsel Town. It's elegant, glamourous and truly festive. Experience Christmas Wonderland right in your city. Wish you a Merry Christmas!
Deets
Address:  S No 207, Viman Nagar Road, Phoenix Road, Viman Nagar, Pune, Maharashtra 411014
Timings: 9 am to 11 pm
Contact: 020 6689 0085