Necessity is the mother of invention and we have realised this more than ever before. With social distancing being a concern, restaurants are now being innovative in providing their services. Chaayos which was started in 2012 by 2 IITians, now has 85 outlets. They will now be serving their guests through apps and an automated tea making machine called Chai Monks. Is that going to be the new normal of dining out? We spoke to the co-founder of Chaayos, Nitin Saluja.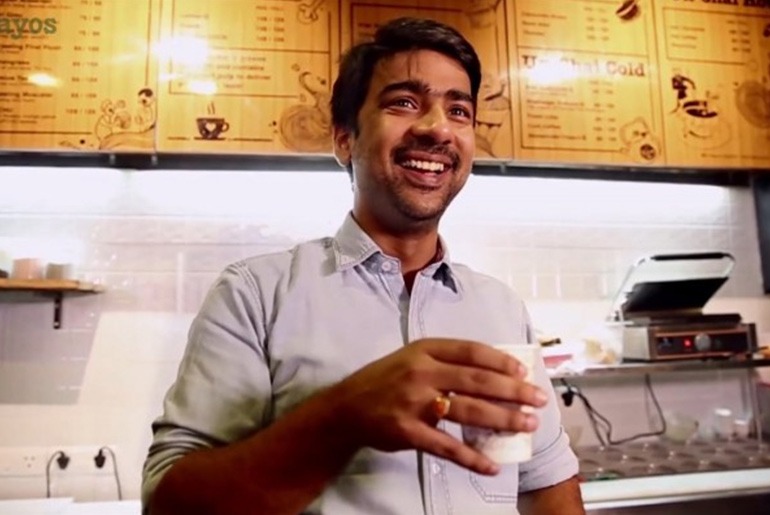 1. For anyone who walks into Chaayos, what is the experience going to be like?
There will be one of our team members who will greet you outside the store. We'll take your body temperature and there will be a hand sanitizing system stationed outside. Once you enter you can just place the order on the Chaayos dine-in application. If you don't want to do that, there will be a takeaway counter too. Distance will also be maintained between team members who are taking your order.
Once your order has been prepared, it will be placed onto a table and you can just go pick it up from there. The table will also be sanitized after every customer's order.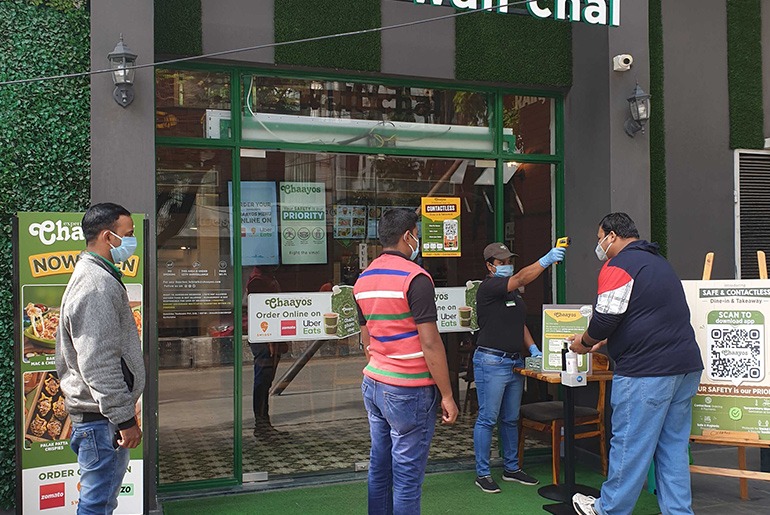 2. We also heard about a chai making machines at Chaayos?
Chai monks are the chai Gods that make the chai here. This journey actually started in December 2015. Nearly four and a half years ago we put a team behind developing this chai pod with one single agenda: we wanted to give our consumers a fresh personalized consistent cup of chai. No chai is handed over the customer is made before. Keeping this concept in mind, Chai Monk was conceptualised. Little did we know that there would soon come a time when this contactless concept would actually make sense.
Also Read: Madurai Kiosk Serves Chai In Edible Biscuit Cups
3. We at CT love eating out, but do you think eating out is safe?
There has been no evidence that eating out is not safe. Different health organisations around the world did allow food to be delivered and to be taken away. There should be o unfounded fear, specially with respect to a brand like ours, where we serve everything hot. That makes the consumable products much more safe. So the more consumer is reading about it, that fear is going away.
4. Chaayos is investing a lot in safety and sanitization. Will it reflect on menu or the price? 
No. It won't. All investments are being made to give the consumer that confidence to walk into Chaayos. We are investing to keep our team and each and every consumer who walks in, safe. We haven't increased the prices at Chaayos since November 2017. We want to make ourselves efficient with every passing year and not pass that on to our consumer.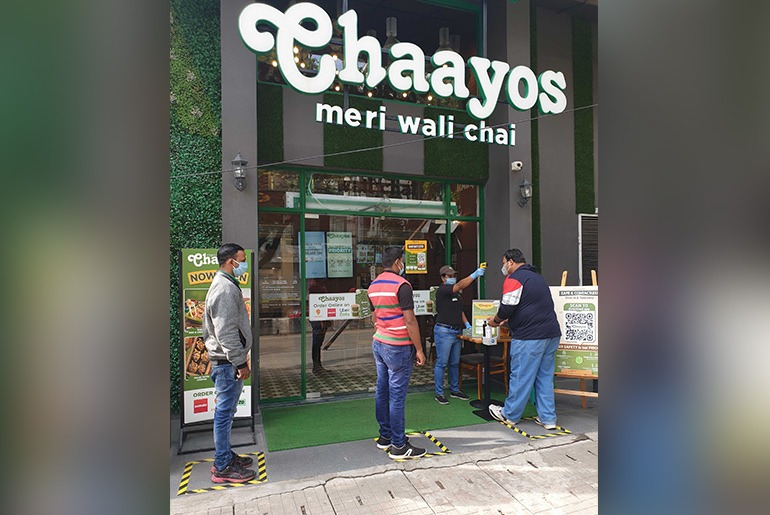 Also Read: 5 Popular Mumbai Restaurants That Have Shut Down
5. Chaayos has about 85 outlets in all of India. Are all of them functioning and what's the consumer trend like? 
Apart from Mumbai and Delhi, most stores in other cities have allowed dine-in option. Even delivery and take way has been happening throughout lockdown. This pattern of sitting at a restaurant, waiting to get an order for takeaway did not exist among the Indian consumer. There has been a change in that attitude, where people are now waiting for 30 minutes to an hour to take their order.
Early June, when people realised that working from home will be the new normal, we saw a change in the consumer behaviour as well. People wanted to be comfortable at home and hence, we saw that change in patten happening.
6. Is social distancing financially viable for restaurants such as yours? 
If I look at it from the consumer's point of view, I will go to a restaurant where I can take my daughter and wife and be comfortable with it. If there has to be social distancing, then there must be. Chaayos will do what's best for its consumers, whether financially viable or not. Social distancing at restaurants might be possible for some restaurants and it may not be possible for others. But if it is the right thing to do, then it must be done. That's the least we can do to keep our consumers safe.
Also Read: 5 Ways Restaurants Around The World Are Getting Social Distancing Right
7. When can we enjoy your chai in Mumbai? 
Dine-in is not allowed in Mumbai yet and it is going to continue to be like that till the end of July. So, we will have to wait until things are back to takeaways and delivery. Once it resumes, you can opt for a take-away or order from Swiggy or Zomato.