The restaurant industry has faced a massive blow amid the coronavirus pandemic. Unable to cope with the acute financial crunch, a large number of restaurants have shut their doors permanently. The industry contributed around 3% to the country's GDP, being the single largest employer with more than 73 lakhs people. After the COVID-19 pandemic, the eateries in India have faced an overall loss of over  ₹1,00,000 crores. According to The National Restaurant Association of India (NRAI), over 5 lakh people in the industry have already lost their jobs. Here is a list of 5 restaurants in Mumbai that will never open up again.
1.Mirchi and Mime
Mirchi and Mime was the first-of-its-kind lavish restaurant in India, where modern Indian cuisine was served by speech and hearing-impaired personnel. Nestled at MHADA Colony 19, Powai, the eatery used to dish out delectable tandooris, curries, biriyanis, tikkis and Indian desserts. It had also started delivering their dishes to homes amid the pandemic. People at Mirchi and Mime used to order using sign languages.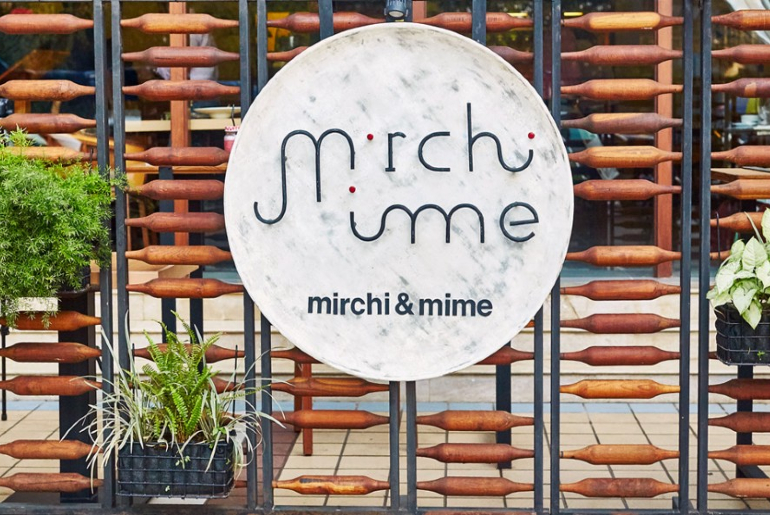 2.Madeira and Mime
Madeira and Mime is another restaurant from Squaremeal food, that also used to run Mirchi and Mime. It was the first restaurant chain in India that to employ differently-abled youth at its various eateries. The restaurant chain recently took to Mirchi and Mime's Instagram page, announcing the closure of both of its restaurants in Mumbai. Uploading a picture, Squaremeal food has stated, "With great sadness, we announce the permanent closure of both our restaurants owing to Covid, and subsequent breakdown with our landlord toward amicable lease terms."
3. Shosha Buffet Barbeque and Bar
Shosha was one of the quirkiest food joints for boozers in Nerul, Navi Mumbai. But now the lock outside its door is permanent. The amazing Kokum Fizz, Gunpowder Potatoes, Dahi Bhalla, Fish Koliwada, Sev Batata Poori, Malpua Rabri and Blueberry Shrikhand can now only be relished in the memories for those who had visited the place.
Also Read: 40% Restaurants In Delhi's Khan Market Shut Down
4. D:OH
D:OH, known for burgers, exotic dumpling varients, salads, wraps, rolls and other offbeat platters, has closed down its outlets at Thane and Andheri West. The pretty, Instagrammable interiors and the elaborate menu of the eateries used to attract many office goers as well as college students.
5. Indigo Deli
As per reports, Anurag Katriar, the President of NRAI, has declared the shutting down of four eating places in Mumbai- ShoSha in Navi Mumbai, the two outlets of D:OH and Indigo Deli in Kurla. Indigo Delicatessen is loved by foodies for its wide range of Europian, Italian and American dishes and creamy desserts. The breakfast restaurant is closing down its Kurla outlet permanently.
Also Read: Bars And Nightclubs To Suffer The Most With Social Distancing Norms: NRAI President
The virus is spreading at an alarming rate and many people are still paranoid about stepping out amid the pandemic. Most of the people moving out for work or other purposes are not visiting the restaurants owning to the virus-induced fear. Here's what Mr. AD Singh, the managing director of Olive Group of restaurants, said about the future of restaurants in India.