There is nothing the millennials love more than a throwback and this cafe in Jaipur will take you back to your school days in the most delectable way possible. Chool Cafe in Jaipur should be your next squad hangout. The classroom-themed cafe will bowl you over with its attention details. The wall is set up like a blackboard and the seating area is stocked with nostalgia-inducing goods. The decor is definitely a conversation starter.
The Doodles On The Walls Will Revive Your Childhood
The Chool Cafe will revive your school memories with its doodles on the walls. Some quick examples are 'FLAMES', 'name place animal thing', 'dekh teri wali jaa rahi hai', and much more. You can spend 10-20 minutes just looking at the doodles and relieving your childhood. You will enter into a school bus and the staff will welcome you with 'good morning teacher'.
Also read: An 'Aww-Dorable' Yoga With Cats Is Happening At Ailuromania Cafe, Dubai On 13 June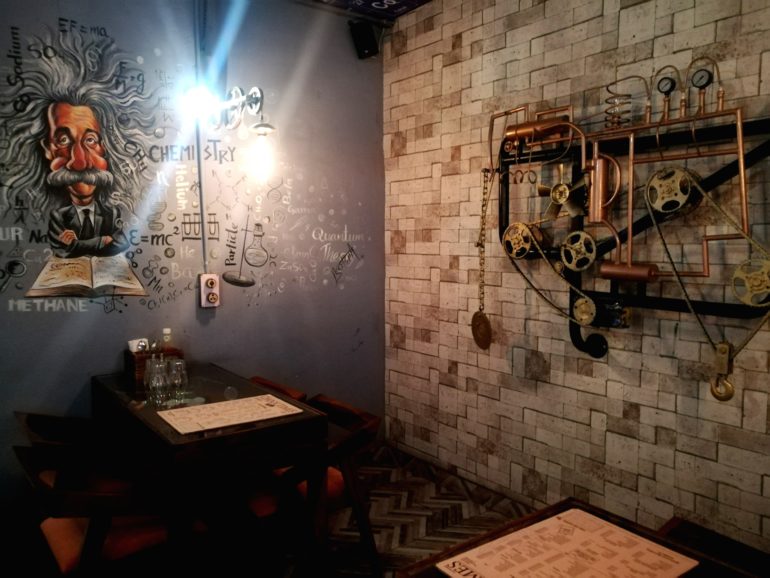 You Will Walk Into A Science Room, Art Room & A Library
You will first land in the canteen with wall paintings to 'feed your dreams' As you turn to the right, you will see a science room, with a walking model of motors and a painting of a lady with chemicals and flasks. The science room also has big posters of various elements of the periodic table. After that, you enter a quirky art room which then leads you to the library. There is a couch carved out of the whole bookshelf.
Also read: Mitti Cafe In Bangalore Run By Specially-Abled Staff Offers An Exceptional Experience & Empowers Everyone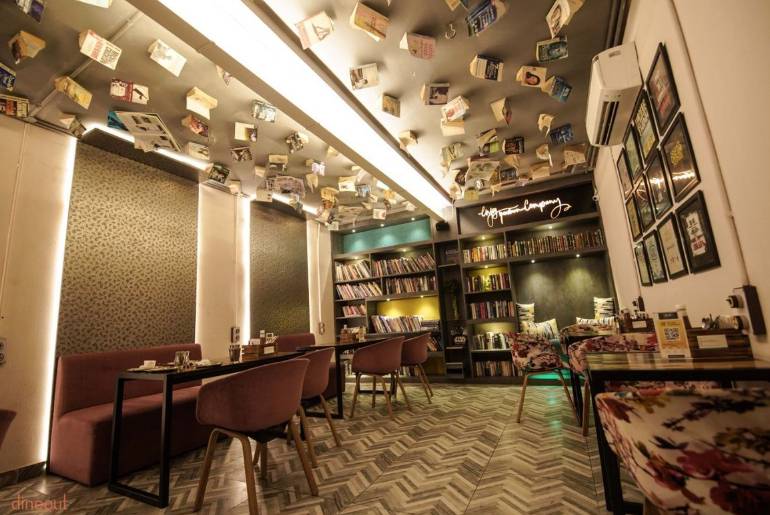 Try Bhature Shots, Dabeli Bruschetta & More Finger-Licking Good Food
The menu is written like a timetable on the blackboard. We have heard great things about their chole bhatoore shots, chocolate dosa and vada pav they were delicious and they were served in the most unique ways. Also, do try their dabeli bruschetta. Head To Cafe Quaint In Jaipur For Real Turkish Eggs
This place has everything that you need for a lazy Sunday brunch. Amazing photo spots, finger-licking delicious food, and an amazing ambience.