There are some institutions that cannot be expressed through words. They are feelings, that germinated from a tiny idea and have grown into a tree, spreading its roots far and wide while offering shelter, bearing fruits and standing tall amid the storm. And that is Bangalore's Mitti Cafe. A chain of inclusive cafes, Mitti is a non-profit organisation that is completely run by a team of specially-abled people, battling physical, intellectual and psychiatric disabilities, hailing from low-income families. With cafes in Jayanagar and Koramangala, coupled with cloud kitchens, Mitti Cafe is an extraordinary institution that provides guests with an exceptional experience and truly empowers everyone.
Alina Alam Got The Inspiration To Start Mitti Cafe During An Internship
Mitti Cafe was founded by 27-year-old Alina Alam. The CEO of this cafe first got an idea during her internship at Bangalore's Samarthanam Trust for the Disabled. Her time spent in the NGO opened Alina's eyes to the untapped potential of people with disabilities. According to an interview with The Logical Indian, Alina then wanted to build a social enterprise that engaged with these people in an empowered setup, away from the scope of charity.
And that was the start of an extraordinary cafe run by extraordinary people. Mitti means mud. So, the name Mitti Cafe comes from a simple idea that everyone comes from mud and finally returns to the mud. So, our existence and our end are eventually the same, despite people coming from different religion, race, caste, creed and gender. In short, Mitti Cafe is all about unity in diversity.
Also Read:  Acid Attack Victim Daulat Bi Khan Runs A Supermarket & Employs Other Survivors
Mitti Cafe Trains & Employs Specially Abled People With Heartwarming Stories
Every cafe has a USP, and Mitti Cafe's USP is its employees. The first employee to grace Mitti Cafe was Keerthi. Born with a physical deformity, Keerti crawled from one place to another and was rejected from many job interviews. When she first joined Mitti Cafe, Keerti faced trouble holding teacups and counting money. Today, Keerti takes orders, serves and manages four other hearing-impaired people from a wheelchair. Another gem of Mitti Cafe is Sahiba, a victim of domestic violence who suffered from multiple sclerosis. Sahiba rose above her challenges and uses her fantastic people skills to wow customers.
Also Read: Sip Green Chilli Chai At This Bengaluru Cafe That Soothes Your Throat With Its Spice
When it comes to ensuring everything in the cafe is in perfect order, Shubham is the man for the job. Shubham who suffers from Asperger's syndrome has a gift of space and synchronisation. His skill is exceptional. In Mitti Cafe, right from cooking, cleaning, serving to even training employees, everything is taken care of by the specially-abled staff. Infact the cafe also witnessed one of its employees getting married amid a pandemic. Bhairappa an employee of Mitti Cafe got married to his sweetheart, Roopa in November 2020. The couple facing dwarfism and motor disabilities began their love story in the cafe and finally tied the knot last year. These employees, with their heartfelt stories of courage, determination and extraordinary skills is what makes Mitti Cafe stand apart from other cafes in Bangalore.
Also Read: 6 Cute Garden Cafes In Bangalore For Your Next Date With Bae
Menu Cards Printed In Braille & Flicker Lights To Signal Employees In Cafe
Dining in Mitti Cafe is a unique experience. The minute you walk in you will notice self-explanatory placards, that will guide you through your dining experience. To signal the staff, you need to click on a button that flickers lights. The menu cards are printed in braille and the food orders are written on sheets of a notepad. This warmly lit ambience offers you both outdoor and indoor seating options. The staff greet you with cheerful smiles and the cosy decor will instantly put you at ease.

Healthy Vegetarian Food From Across The World
The food and drinks at Mitti Cafe are as good as their exceptional service. With gluten-free options and vegetarian food made with high-quality ingredients, you're sure to expect a treat. Devour delicious continental food like Hummus & Pita Platter, Vegetable Poha and Nachos made with baked maize flour. Pizza lovers can sink their teeth into tasty yet healthy pizzas, with the base made of amarnath and wheat flour. A variety of wraps and sandwiches also act as the perfect tea-time snack.
Also Read: 6 Best Korean Restaurants In Bangalore For K-Pop Fans To Try Out Authentic Korean Food
Mom's magic recipes like Pav Bhaji, Rajma Chawal and fusion combos including Thai green curry with rice and Mexican Buddha Bowl filled with grilled veggies, will leave you feeling nourished.  Pair the dishes with a refreshing glass of Aam Panna, creamy choco-banana smoothie or a healthy Carrot Ginger Ale, and you're good to go. End your meal on a sweet note with a sizzling brownie and homemade cake prepared with organic jaggery. On a rainy day in Bangalore, a hot cup of ginger or masala tea or a mug of hand-beaten coffee with cookies served to you with love will give you that ooey-gooey comforting feeling.
View this post on Instagram
Also Read: 8 Common Food Items You Have Been Pronouncing All Wrong
Mitti Cafe Team Served Over 1 Million Meals To The Needy Amid Pandemic
Just reading the story about Mitti Cafe would instantly leave you yearning to visit it. But during the covid induced lockdown, the cafe was closed for dining. Most of their employees are sole breadwinners in their families. The lockdown made it difficult for a normal human being to stay indoors for a long duration of time, for the differently-abled it was tougher. To help their employees, the team launched an online crowdfunding campaign. And in less than 15 days they raised around ₹90 lakhs on Milaap. The employees also cooked and served meals to daily wage labourers and the homeless. They served over 1 million meals and proved their abilities as warriors with disabilities.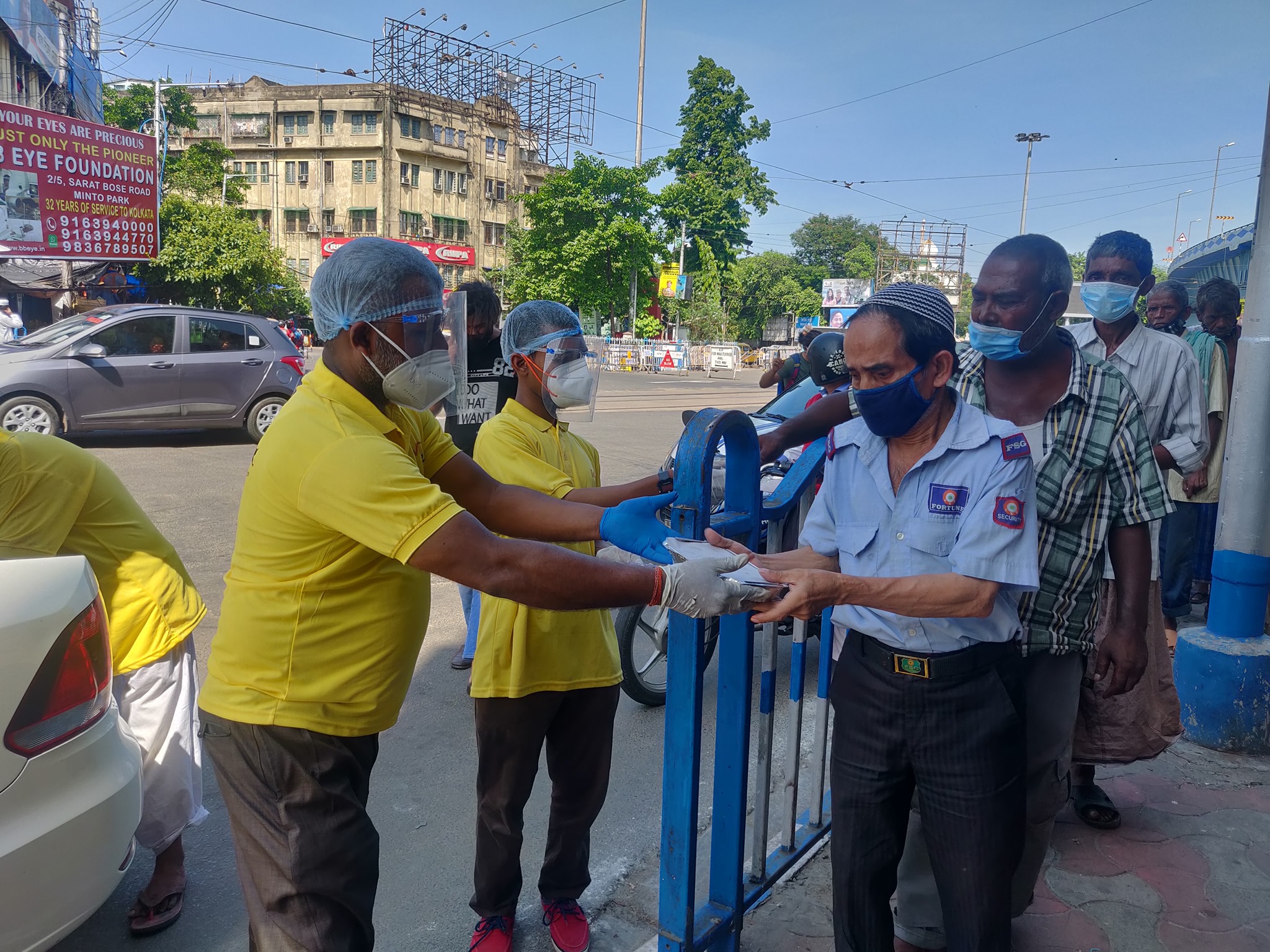 Also Read: 5 Home Cooks In Bangalore That Deliver Healthy Food To Covid Infected Households
Takeaway & Home Delivery Options Available At Mitti Cafe
Today, while visiting Mitti Cafe for a dine-in experience may not be possible currently, you can always order their food through cloud kitchens and takeaway services on online platforms. Their takeaway menu includes Vegetable Cutlets, Corn On Toast, a range of pizzas made with whole wheat and flaxseed, Sizzling Enchiladas, wraps and more. A Chiffon Pie Dessert Jar or a Carrot Cinnamon Cake prepared with oodles of love and heart, might just turn out to be the dose of happiness amid this pandemic.
View this post on Instagram
Mitti Cafe with its extraordinarily gifted team of people, delicious food, loving ambience and its yearning to make society a better place to live is truly a tree that supports, shelters and spreads its branches of integrity all across Bangalore.