Radhika Apte, who's riding high on the success of Vikram Vedha, recently graced her presence on the Sunday Brunch X The Bombay Journey episode and had a fun chat with Chief Editor Kamiya Jani and Mashable India's Siddharth Aalambayan. During their entire journey on the stylish and glamourous Skoda Kushaq Monte Carlo, the actor shared numerous fun anecdotes from her life. But there was one that really stood out! Apparently, there was a time when Radhika Apte used to have two litres of Coffee. Sounds unbelievable right? Well, it's true and we can't wait to share the whole story with you. Read on!
Radhika Apte Is A Coffee Addict, She Once Used To Have Two Litres Of Coffee
Radhika Apte shared quite a few fun stories with us during her time in the Sunday Brunch episode. When asked by Kamiya Jani if she is a tea or a coffee person, Radhika Apte reveals that she is a Coffee Addict. "Coffee. Actually, my first thing is like…I used to have two litres of Coffee, I do not recommend it. I'm a coffee Addict. Ya."
Whether she falls asleep after all that coffee? Well, she does. "Aati hai mujhe bilkul. Mujhe koi problem nahi hai (I do get sleepy even after that. I don't have any issue)," says the actor.
It's a blessing if you can sleep even after two litres of Coffee, Radhika you are truly lucky!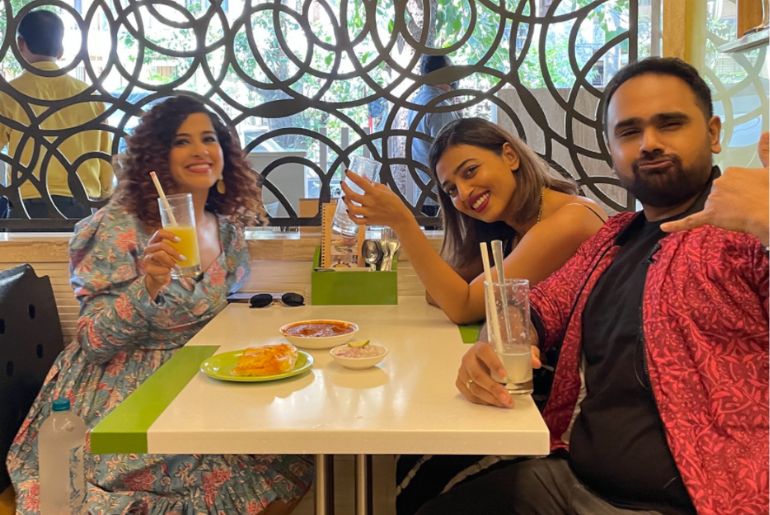 Also read: Rashmika Mandanna Speaks About The Advantages Of Eating With Chopsticks
Not Just A Coffee Lover, Radhika Is Also A Big Foodie
Radhika Apte reveals to the hosts of the episode that her main diet is vegetarian. The actor talks about the dishes she loves the most and mentions a few of them. Black beans, salads and roasts, pasta, and risotto are some of her favorite dishes. When asked if she has one single food item she loves daily, Radhika says she loves Maharashtrian food like Pav Bhaji, Upma, Poha among many others. The actor mentions that if you love something you should do it in moderation every day. That way you will never crave it. Must say, she really gave us a good food tip!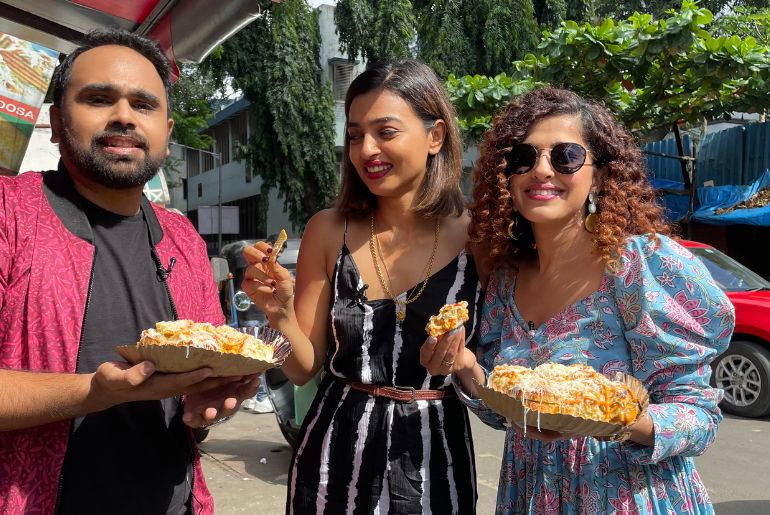 Well, we loved all the coffee and food stories Radhika Apte shared during the episode. To know all of it and more, watch the latest crossover of Sunday Brunch and The Bombay Journey on YouTube.