After watermelon pizza, Dalgona coffee, feta pasta and many other quirky dishes, the UAE is now going gaga over a new summer drink. This time UAE-aites aren't just having lemonade to beat the summer heat. Creamy lemonade is the newest drink that's taking social media by storm and you can make it too. All you need is just two ingredients! Read on and get started.
You Need Just 2 Ingredients To Make Creamy Lemonade
Hashtag #creamylemonade has garnered about 21.7 million views on Tik Tok. In fact, Instagram is also flooded with videos and pretty pictures of ice-filled lemonade glasses. Well, but does this frothy summer drink deserve all the hype? TikToker Layal Takieddine (@geminibakes), from the UAE, says yes.
All you need is juice of two or three lemons. 1/4 cup condensed milk (you can add more if you like it sweeter), 2 cups water
and 2 cups ice. Blend, pour and enjoy!
View this post on Instagram
However, you need to get the balance of the lemon and condensed milk for it to hit the right spot. In fact, it is also recommended you get maximum juice out of the lemons by picking soft ones. Then apply pressure with your palm and roll the lemons back and forth on a chopping board. This way you loosen the citrus membranes and its easier to squeeze.
The Tik Tok user also says that the addition of condensed milk does not cause the lemon juice to curdle. But, the drink does separate quickly, so you will have to whip it up before serving.
American Chef Makes Butter Chicken Pizza
American Culinary Producer Kimlai Yingling made absolutely delectable Butter Chicken Pizza using traditional naanbread. According to Yingling, you will firstly be needing marinated butter chicken along with the butter chicken sauce to make butter chicken pizza. The marinated chicken pieces have to be grilled and then dipped in the sauce. She then takes pieces of naan bread, smears them with the sauce, tops them up with paneer cheese, jalapenos and then finally chicken chunks. She then bakes the pizzas and the result looks amazing.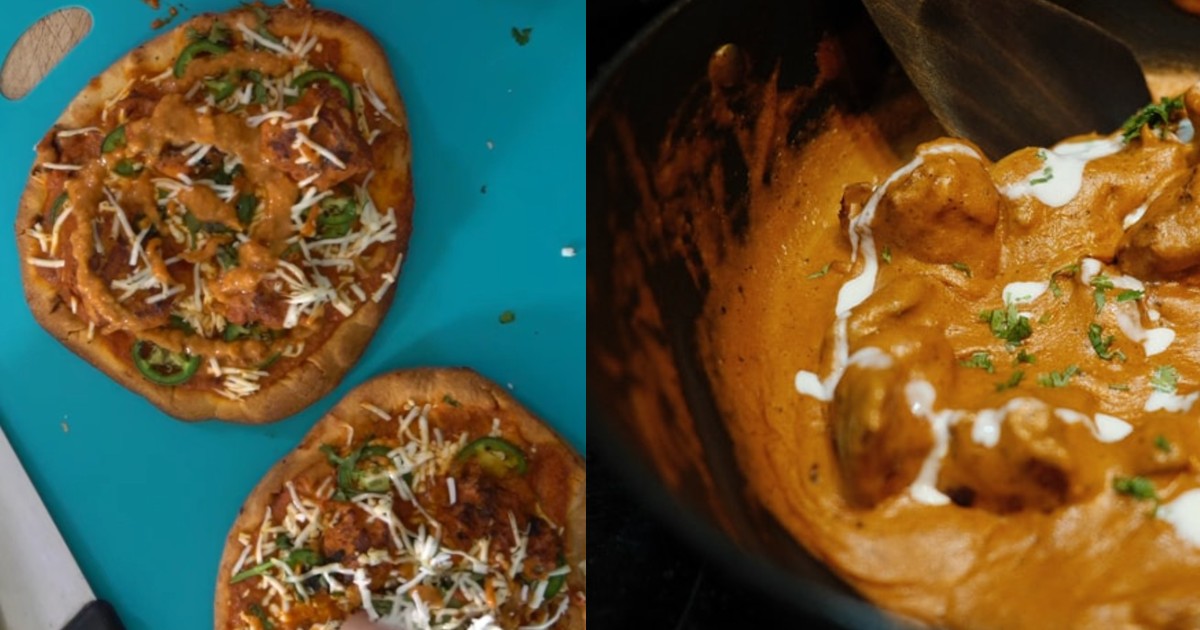 Also Read: Grapes Pizza? Celebrity Chef Jamie Oliver's Take On Pizza Is An Unusual One
You too can try making these unconventional pizzas at home and let us know your thoughts in the comments section below.