When you think of Ramadan, you sense the whiff of spices in the air, hear the sizzling sounds of kebabs, the chitter-chatter of hungry crowds and feel the vibes of food, fun and much more. Frazer Town in Bangalore is synonymous for Ramadan food. It's a paradise for non-veg food lovers. And during this time of the year, we at Curly Tales really miss the smatter of delicious Ramadan food at Frazer Town. So while we're longing for seared-spiced kebabs, aromatic biryani and wholesome shwarmas, here are 7 lip-smacking Ramadan dishes in Bangalore that #CTCraves.
1. Paya Soup From Sharief Bhai
Paya Soup is one of the most famous dishes from Sharief Bhai in Frazer Town. It's delectable to another level as it's prepared on the dum for more than 7 hours. This is done to get the juices flowing and encapsulate as much flavour into the soup as possible. This perfectly cooked Paya Soup is the bestseller here, and this is exactly the reason why we crave for this piping hot goodness.
Address: Shareif Bhai Restaurant, 96, Mosque Rd, Cleveland Town, Pulikeshi Nagar, Bengaluru, Karnataka 560005
Timings: 12 pm to 12 am
Cost: ₹150 onwards
Contact: +918555954841
2. Kababs From Charminar Kabab Paradise
Charminar Kabab Paradise has been into existence since 1983. The Kababs here has been a favourite of Bangaloreans since then, and have filled the streets of Fraser Town with its spice-filled aroma. The Chicken Garlic Kabab and Peri Peri flavoured Kabab is an absolute favourite. It's spicy, soft and succulent.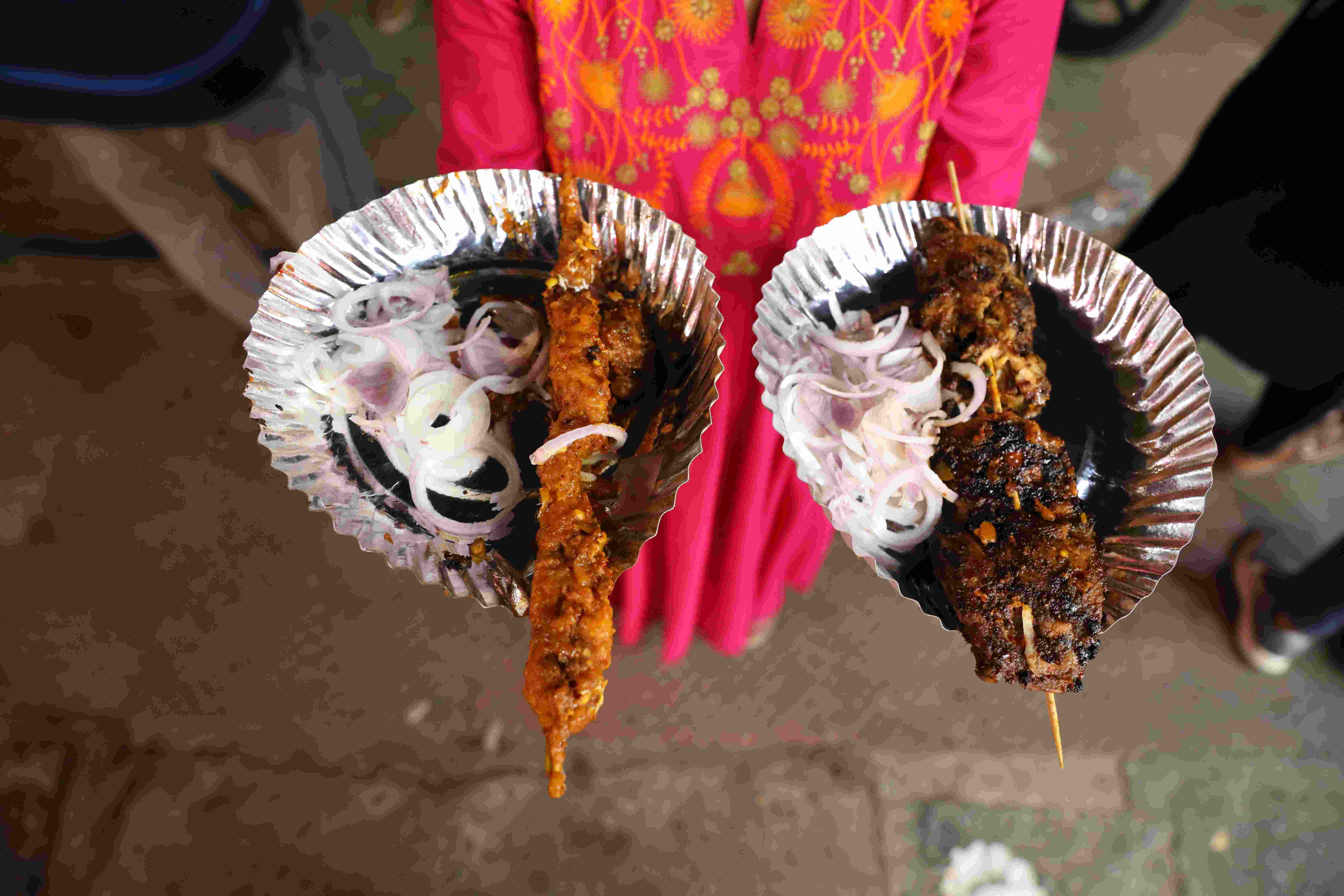 Address: Charminar Kabab Paradise, 40, Mosque Complex, MM Road, Pulikeshi Nagar, Bengaluru, Karnataka 560005
Timings: 11 am to 11 pm
Cost: ₹140 onwards
Contact: +918025484607
3. Haleem From Chichaba's Taj
Haleem is a popular dish in Central Asia, the Middle East and India. This rich stew is prepared from lentils, meat and pounded wheat. It's one of the most sought after dishes during the time of Ramadan. So during this time of the year, we might not be able to feast on Chichaba's Taj's Haleem. But nonetheless, we will not stop craving for it, and we can't wait to eat this post lockdown.
Address: 50, MM Road, Pulikeshi Nagar, Bengaluru, Karnataka 560005
Timings: 12 pm to 11:30 pm
Cost: ₹250
Contact: +918041618888, +919740122667
4. Tawa Shawarma From Karama Restaurant
Karama Restaurant is one of the finest restaurants in Bangalore to savour Arabic, Karachi and Punjabi cuisines. The best selling item here during Ramadan is the Tawa Shawarma. It's filled with veggies, tangy sauces, garlicky toum, shredded meat and wrapped in a nice crispy bread. Unlike most shawarma, Karama Restaurant's Tawa Shawarma stands out for its crispiness. And that's exactly the kind of snack we need to help us breeze past this lockdown.
Address: Karama Restaurant, 55, Mosque Rd, Opposite to Empire Restaurant, Pulikeshi Nagar, Bengaluru, Karnataka 560005
Timings: 12 pm to 1 am
Cost: ₹115
Contact: +918040414141, +918040947898
Also Read: 10 Best Arabic Restaurants In Bangalore For 2020
5. Mutton Biryani From Empire Restaurant
When you think of a list of some of the must-try restaurants in Bangalore, Empire would definitely adorn that list. The Mutton Biryani from Empire Restaurant is what makes this Arabic restaurant a favourite amongst non-veg food fans. The Mutton Biryani is one of the most loved Ramadan dishes here. And during this time it's also one of the first dishes to get sold out. The aromatic biryani, loaded with spices, perfectly cooked meat tops our cravings list right now.
Address: 34, Mosque Road, Frazer Town, Bangalore
Timings: 12 pm to 1 am
Cost: ₹180 onwards
Contact: +918040414141
6. Bheja Masala From Savoury Restaurant
Savoury Restaurant known for serving Arabian speciality dishes prepares mouth-watering Bheja Masala during Ramadan. Prepared with goat meat and a hoard of spices, this is every hardcore carnivore's delight. Savoury Restaurant in Frazer Town is the best place to have this in Bangalore. Here are  6 Types Of Non-Vegetarians You Will Definitely 'Meat'
Address: Savoury Restaurant, 27, Mosque Rd, Pulikeshi Nagar, Bengaluru, Karnataka 560005
Timings: 8 am to 1 am
Cost: ₹270
Contact:+918049336333, +918041487066
7. Kanafa From Zaks Mediterranean Cuisine
After revealing our savoury cravings we finally to come to dessert. What better Middle Eastern dessert can we crave for than Kanafa? This is made with thin-noodle pastry or semolina dough, soaked in sugar syrup, layered with cheese and topped with cream or nuts. It's rich, decadent and sinfully sweet. The best place you can have this at a pocket-friendly price is from Zaks Mediterranean Cuisine in Frazer Town. #CTCraves For These 10 Desserts In Bangalore
Address: 65, 1st Floor, Above Ajwain Dates & Nuts, Coles Road, Frazer Town, Bangalore
Timings: 12:30 pm to 4:30 pm and 6:30 pm to 11 pm
Cost: ₹90
Contact: +918064503786, +918064504786
Well, #CTCraves for these 7 lip-smacking Ramadan dishes in Bangalore. And while at this moment we cannot get our hands on piping hot Paya, char-grilled kababs, drool-worthy biryani, we can at least get nostalgic about our Ramadan Walks and wait for this lockdown to end, to finally feast on these goodies.