43-year-old Sanjeev Gohil from Vadodara, Gujarat had the dream of climbing mountains. But in 2001, he got diagnosed with eye disease retinitis pigmentosa due to which he started losing his vision. But his physical disability couldn't stop him from living the passion of scaling heights. After scaling the mountains of Pavagadh, Jambughoda and Chhota Udepur, he went on to climb the 17,352 feet high Friendship Peak in the Pir Panjal Range of the Lesser Himalayas and succeeded too.
Also Read: Twin Sisters From India Climb The Highest Mountains Of Every Continent And Create Record
He Climbed The Friendship Peak Following Sling Movements
Friendship Peak is located in the Beas Kund region of the Himachali Himalayas. The route to this range passes through the Solang Valley of Himachal Pradesh. To reach the summit of Friendship Peak, Gohil was assisted by his mother and friends. According to a Times of India report, during the five-day expedition to the peak, a close friend of Gohil had a sling attached to his bag. Following the sling movements, Gohil took every step of the trek. He also defied the challenges of stone-cold temperatures and strong winds. Gohil is a mountain buff with an inclination towards woods, hiking trails and more.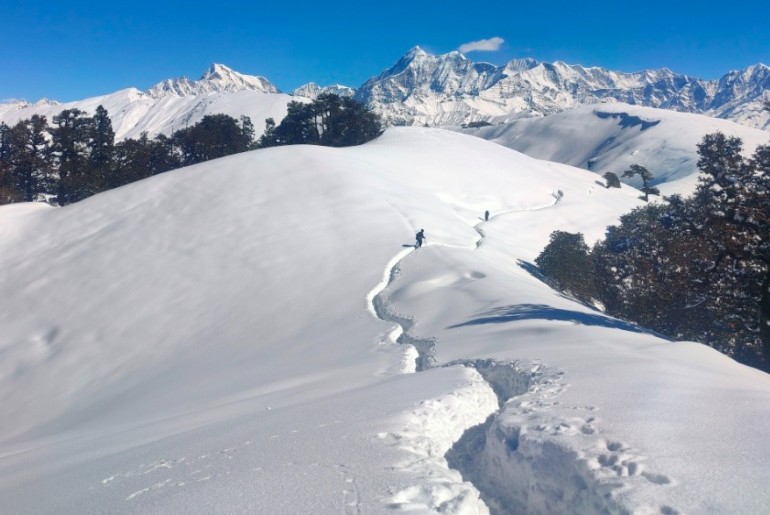 Also Read: Climbing New Heights, 8-Year-Old Nashik Girl Treks 7 Forts In 15 Hours 30 Minutes
Gohil Assists Disabled People In Finding Suitable Jobs
Gohil was employed in the Department of Posts, India Post as a postal assistant. But owing to low vision, he had to quit his job. Then he started living his life for a cause. He started freelancing with different NGOs to assist disabled persons in finding suitable jobs. Gohil's story proves that not physical capacity, but a strong will can keep one moving ahead in life. Earlier, 46-year old Chinese man Zhang Hong had become the first blind man in Asia to climb Mount Everest. Zhang was the third blind man in the world to reach the summit of the world's highest peak. American adventurer, athlete and author Erik Weihenmayer was the first blind man in the world to scale Everest in 2001.