If you have watched the famous reality show, 'Dubai Bling' on Netflix, you know who is the most glamorous of the entire cast. Yes, you are right, it's no one other than Safa Siddiqui. Our Editor-in-Chief Kamiya Jani met Dubai Bling star Safa Siddiqui on this episode of Curly Tales Middle East Sunday Brunch. The two had some interesting and fun conversation, and here is a small snippet from Safa's beautiful house. 
Safa Siddiqui's Luxurious House In Dubai
Dubai Bling fame Safa Siddiqui invited our Editor-in-Chief to her luxurious house in Dubai's plush Palm Jumeirah. As soon as Kamiya reached her house, she saw a very unique doormat right in front of the white entrance door. The mat read, 'Please hide packages from husband.' Her home has some stunning interior pieces with subtle colour palettes that speak of luxury. The living room has a huge and lovely chandelier. 
Well, the best is yet to come. Safa took Kamiya to the best part of her house. Her home opens up to the beach, giving us the vibe of a luxury resort. The calmness, windy air, and beauty of the city buildings standing right at the edge of the city, what a view! Kamiya instantly asked Safa if she really feels like going on a holiday, as her home itself gives her a similar view. Safa mentioned that their escape is taking city breaks.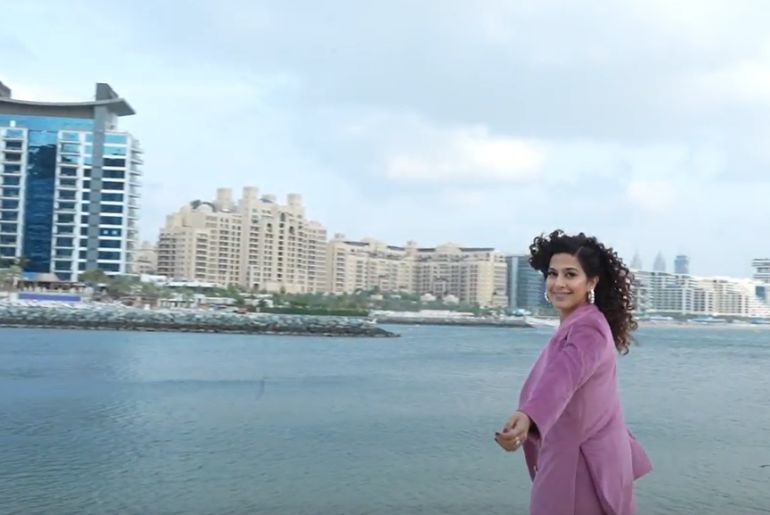 Also Read: Khalid Al Ameri Teaches Kamiya Jani The Importance Of Bakhoor In UAE | Curly Tales
Sailing Through The Dubai Waters
After having a little chitchat at Safa's beautiful and luxurious house, the two headed out to explore the bay. Kamiya and Safa went to Dubai Marina, booked a yacht, and sailed through the glimmering waters of Dubai for a lovely evening with delicious food. Safa expressed how she, too, went on a boat tour when she came to Dubai for the first time. 
Safa spilled a lot of tea about her reality show, Dubai Bling, and its cast. She spoke about her experience, personal travel, and food choices as well. So go watch the video now on Curly Tales Middle East as Kamiya Jani explores the city of opportunities with Safa Siddiqui.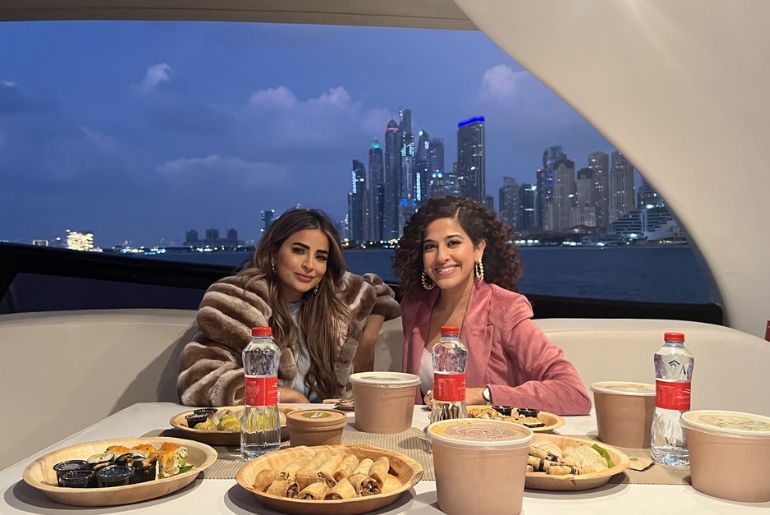 Also Read: Kamiya Jani Caught Up With Dubai Bling Star Zeina Khoury & It Was A Powerful Sunday Brunch | Curly Tales
Do tell us how did you like the episode in the comments below!
Cover Image Courtesy: Media Library